Don't you want to watch trolls who love to sing, dance, hug, then sing, dance, and hug? It's a pretty cute thing to see, and not just for kids but for the whole family. People who like glitter, magic, and song are likelier to enjoy these movies.
There will be another Trolls movie this fall, so everyone should move their hair and feel united. DreamWorks Animation will make the movie, and Universal Pictures will sell it. This will be the third movie in the series, which might be called Trolls 3.
This movie is a follow-up to Trolls (2016) and Trolls World Tour (2020), and it's likely to be just as bright, funny, and strange as those two. After Shrek the Third, Madagascar 3: Europe's Most Wanted, Kung Fu Panda 3, and How to Train Your Dragon: The Hidden World, this is the fifth time a DreamWorks series has turned into a trilogy.
If you liked the first two Trolls movies, read on to learn what we know so far about Trolls 3.
When Is Trolls 3 Coming Out?
The third movie in the Trolls series will come out on November 17, 2023. It will open at the same time as The Ballad of Songbirds and Snakes, which is a highly awaited Hunger Games prequel.
What Are the Trolls Films About?
The films are based on troll figurines, one of the most popular toy trends in the 1960s in the United States. Everything has come full circle with the release of new troll figurines based on the movie's characters. In addition to toys, Universal sells Trolls-themed lunch cases, sleeping bags, video games, and more. This is one of the reasons why the Trolls franchise is so valuable to the company. Additionally, they have a touring concert so people can experience live performances and excitement.
All three Trolls films are computer-animated jukebox musical comedies, meaning previously existing songs were woven into a new narrative. The majority of the compositions are pop, and the majority are upbeat. Anna Kendrick plays Princess/Queen Poppy, and Justin Timberlake portrays Branch in the films. In addition to writing the hit tune for the film "Can't Stop the Feeling," Timberlake also served as executive music producer for Trolls. The song topped the rankings domestically and internationally, was nominated for an Academy Award, and won a Grammy.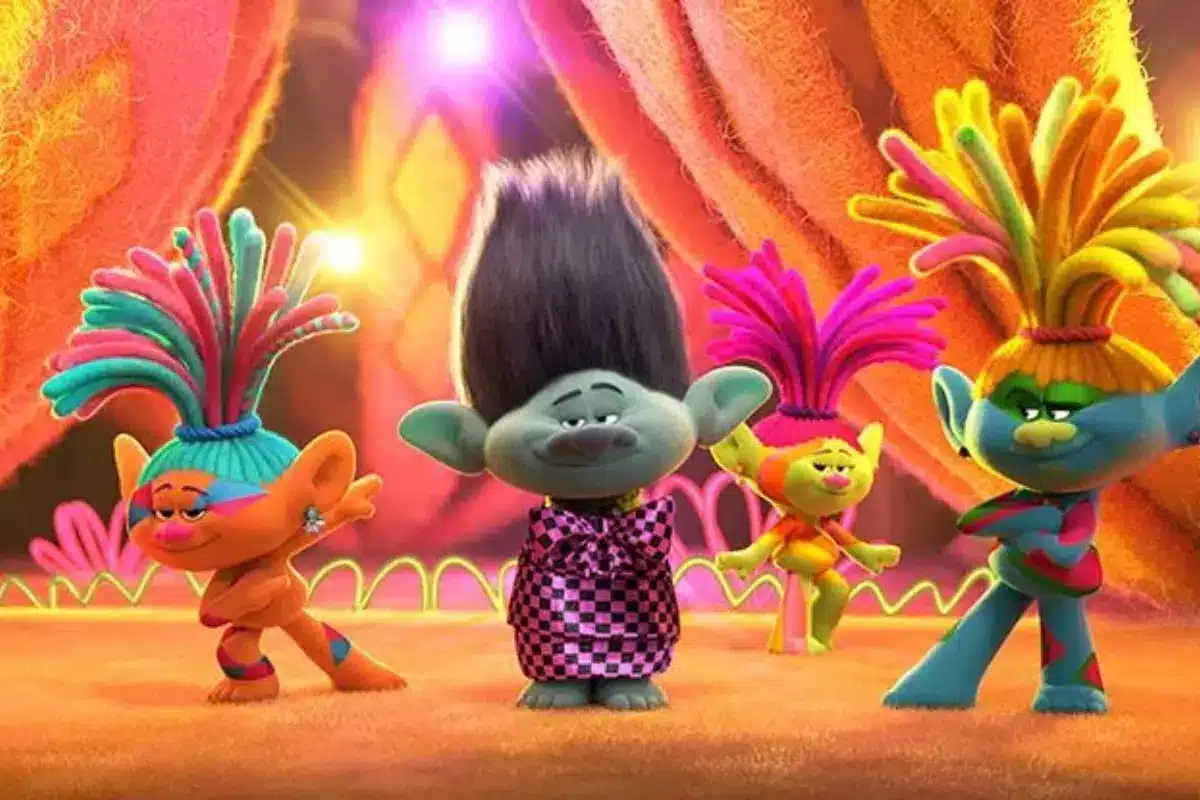 Two television series, Trolls: The Beat Goes On! on Netflix and Trolls: TrollsTopia on Hulu and Peacock, have proven to be enormous hits with young audiences. Trolls Holiday, which premiered a year after the first film in 2017, and Trolls: Holiday in Harmony, which premiered two and a half years after Trolls World Tour in 2021, were also produced for NBC.
Trolls 3: Cast Details
The main characters, Poppy (Kendrick) and Branch are the only ones who have been announced for this next Trolls movie. (Timberlake). Kendrick and Timberlake have both worked as actors and as singers before. Kendrick has been in High Society and A Little Night Music on Broadway. You may have seen her in the popular musical movies Into the Woods or Pitch Perfect, or if you are a theatre nerd, you may have seen her in the film Camp.
Timberlake is best known for being a pop singer. He started out on The All-New Mickey Mouse Club and became famous as a member of the boy band NSYNC. He went on to be one of the best-selling acts in the world as a solo artist, selling more than 88 million records. He has also done character work for DreamWorks before. In Shrek, the Third, Prince Artie Pendragon was in Trolls. Timberlake has also been in live-action movies like The Social Network, Friends with Benefits, and Inside Llewyn Davis.
The figure of Tiny Diamond and a mysterious new character could be seen on posters. The directors, Ennio Torresan Jr. and Taylor Meacham, were announced at the end of last year. As a story artist, Torresan has helped make movies like Shrek, Madagascar, and Kung Fu Panda, which were all big hits. Meacham is also no new to DreamWorks. He worked on Trolls and Puss in Boots: The Last Wish before. Since the Universal Products & Experiences Mexico Summit at the end of 2022, little has been said or shown.
Related Stories Recommended By Writer:
What Is Trolls 3 About?
We don't know much about the story except that it will be about figuring out how Poppy and Branch feel about each other. Tim Heitz, a DreamWorks artist, said they are "going on an epic adventure," but that's all we know.
How To Watch The Other Trolls Movies and Shows?
You can watch trolls on Netflix.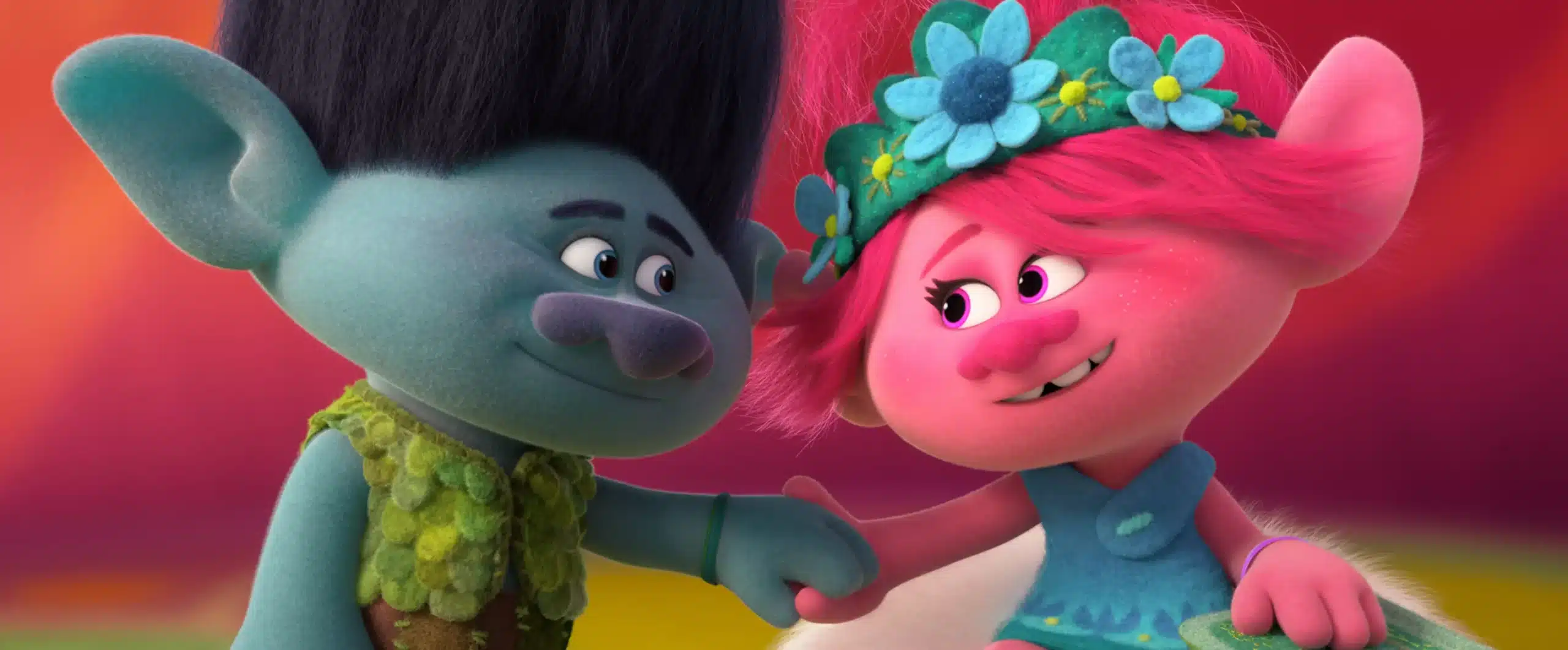 Is There Any Trailer For Trolls 3?
Universal Pictures hasn't shared a trailer for Trolls 3 yet because the movie won't come out until the end of the year. Keep watching!
Some Similar Series Like Trolls
Here are some similar series like Trolls:
Kipo and the Age of wonder beasts – An animated series about a young girl named Kipo who lives in a post-apocalyptic world where humans coexist with mutated animals called "Mutes." Kipo starts a journey to find her family and meets diverse friends.
The Dragon Prince – An animated series set in a fantasy world where humans and magical creatures coexist. The story follows two human princes and an elven assassin as they embark on a quest to stop a war between their two kingdoms.
She-Ra and the Princesses of Power – An animated series about a young orphan named Adora who discovers a magical sword that transforms her into the warrior princess She-Ra. She joins forces with other magical princesses to fight against the evil Horde and save their world.
My Little Pony: Friendship is Magic – An animated series about a group of colorful ponies living in Equestria's magical land. The ponies learn about the importance of friendship and teamwork as they go on adventures and face challenges together.
Tangled: The Series – An animated series based on the Disney movie Tangled, which follows the adventures of Rapunzel, Eugene, and their friends as they explore the world outside the tower and go on new adventures together.
Be Entertained and informed with the latest news at thetecheducation.com! From the hottest trends to the most breaking news. And Also, Follow us on social media: Facebook, Pinterest, Twitter, and Linkedin. And be part of the movement! Share your thoughts, ideas, and opinions with us.