Although some parts of the United States may not yet have fully experienced spring weather, Netflix is set to bring a deluge of exciting new shows and movies in April that will keep viewers engaged and talking well into May.
April will see the return of the second part of the second season of the beloved series Firefly Lane, which has a strong following. This follows a successful start to the year for Netflix, which included the launch of eagerly awaited new seasons of Ginny & Georgia, You, and Outer Banks.
Netflix's April 2023 film lineup promises a variety of blockbuster blockbusters that will keep viewers entertained throughout the year. The upcoming releases include a heartwarming romantic comedy, a family-friendly adventure film, and a highly anticipated movie spinoff from a loved action-fantasy series.
New Netflix shows April 2023
Here are some of the highly anticipated new Netflix shows that will be available in April 2023, starting with Beef.
Beef
Release Date – April 6, 2023
On April 6, A24 will release Beef, a 10-episode dark comedy series starring Ali Wong and Steven Yeun. The series revolves around a dispute between two strangers following a road rage incident. The show promises to be both humorous and emotionally stirring, with an unpredictable journey ahead.
Hunger
April 6, 2023
Kongdej Jaturanrasamee wrote and made the first big Thai movie of 2023.
This movie is called a "culinary film," and it's about a young woman named Aoy who runs the stir-fried noodles restaurant her family owns in the old part of Bangkok. One day, she is asked to leave the family business and join team Hunger, which is run by Chef Paul and is the best luxury Chef's table team in Thailand.
Transatlantic
Release Date – April 7, 2023
Netflix presents Transatlantic, a period drama set during the 1940 refugee crisis in Marseille, France, starring Love and Fear Street star Gillian Jacobs. Amit Rahhav, Cory Michael Smith, Corey Stoll, Grégory Montel, Lucas Englander, Ralph Amoussou, Deleila Piasko, and Ralph Amoussou also star in the series. The seven-episode season will premiere on April 7.
Florida Man
Release Date: April 13, 2023
Netflix has created a limited series with the title "Florida man" We've all heard the phrase "Florida man" In Florida Man, Édgar Ramrez portrays an ex-cop who returns to his home state in quest of a mobster's missing girlfriend. His quest soon takes unexpected and random turns. See the new action series when it premieres on April 13th.
Seven Kings Must Die
Release Date: April 14, 2023
After five seasons of the historical fantasy show that Netflix picked up from the BBC and brought back to life, we will now get a final movie that wraps up the story.
Here's what you can anticipate:
"After King Edward dies, invaders and rival heirs fight for the crown, and Uthred and his friends must go on another adventure to try to unite England."
Martha Hillier wrote the screenplay for the film, and Edward Bazalgette is directing it.
Mighty Morphin' Power Rangers: Once & Always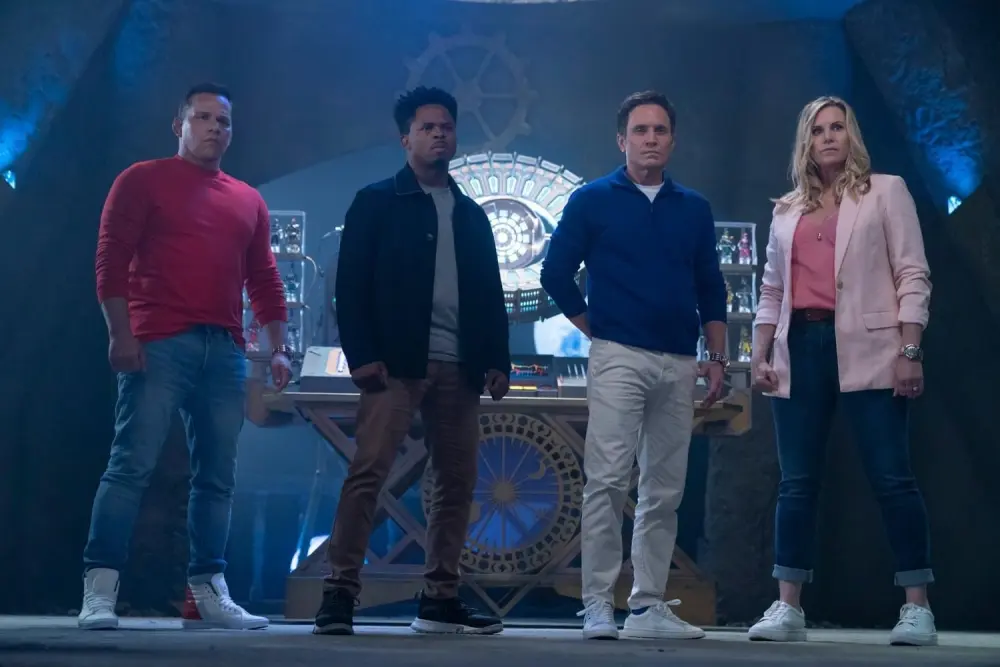 Release Date: April 19, 2023
A special stand-alone episode of Mighty Morphin' Power Rangers will be released to commemorate its 30th anniversary. The episode will be available before Cosmic Fury arrives on Netflix in the fall of 2023.
Firefly Lane (The Final Chapter)
Release Date: April 27, 2023
The second and last part of Firefly Lane season 2 was originally scheduled to come out on Netflix in June 2023, but now it will come out in late April 2023.
A Tourist's Guide to Love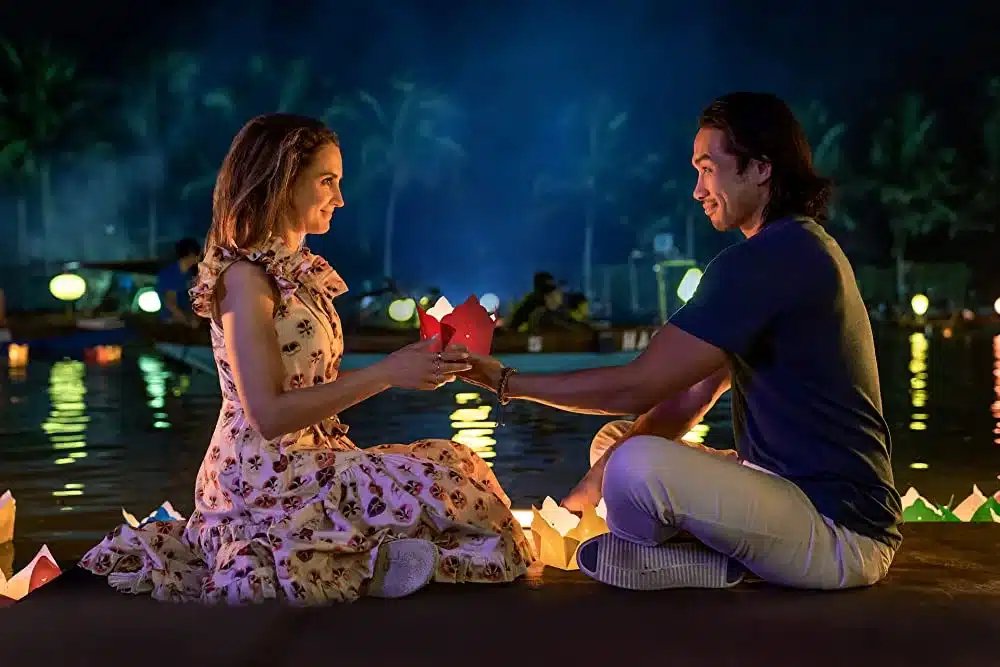 Release Date: April 27, 2023
Steven Tsuchida will direct this new love comedy. Rachael Leigh Cook will play Amanda, and Scott Ly will play Sinh.
The movie is about a travel executive who agrees to go underground to learn more about Vietnam's tourism business. She not only falls in love with the country but also with an expat tour guide.
Here's More Netflix Shows And Movies List Coming In April 2023
If you're searching for more than just shows and movies, such as reality shows and documentaries, here's a list of all the new titles coming to Netflix in April 2023 — at least so far. As the streaming service announces new releases, we will add them to our collection.
April 1
American Hustle
Beyblade Burst Quad Drive
Blippi's Adventures collection 7
Charlie Wilson's War
Hotel Transylvania
Norm of the North
Over the Hedge
Safari
Shark Tale
The Bourne Legacy
The Mauritanian
The Thing
Thomas & Friends: The Mystery of Lookout Mountain
April 2
April 3
Surviving R. Kelly season 3
April 4
April 5
Lewis Capaldi: How I'm Feeling Now
April 6
April 7
April 8
April 14
The Last Kingdom: Seven Kings Must Die (April 14)
April 20
Ex-Addicts Club
The Diplomat
April 21
One More Time
Rough Diamonds
April 25
April 27
A Tourist's Guide to Love
Sweet Tooth season 2
The Nurse
Read More:
Be Entertained and informed with the latest news at techeducation.com! From the hottest trends to the most breaking news. And Also, Follow us on social media: Facebook, Pinterest, Twitter, and Linkedin. And be part of the movement! Share your thoughts, ideas, and opinions with us.