Cameron Diaz said she would stop acting four years ago but will be back on the big screen in the upcoming Action comedy Back in Action. Diaz will work again with Jamie Foxx, who was also in Annie. Foxx will be making his fifth original for Netflix. Here's what we know so far about Netflix's Back in Action.
Seth Gordon, who directed Horrible Bosses, will be in charge of the upcoming Netflix action comedy Back in Action. Brendan O'Brien, who wrote Neighbors, wrote the script for the movie. The project's other executive producers are Datari Turner (Uncorked) and Mark Mcnair (Into the Storm). So, here are the release date, cast, and news for Back in Action.
Back In Action: Release Date
Back in Action is an action comedy that Netflix hasn't confirmed a release date for yet, but we think it will be out in early 2024.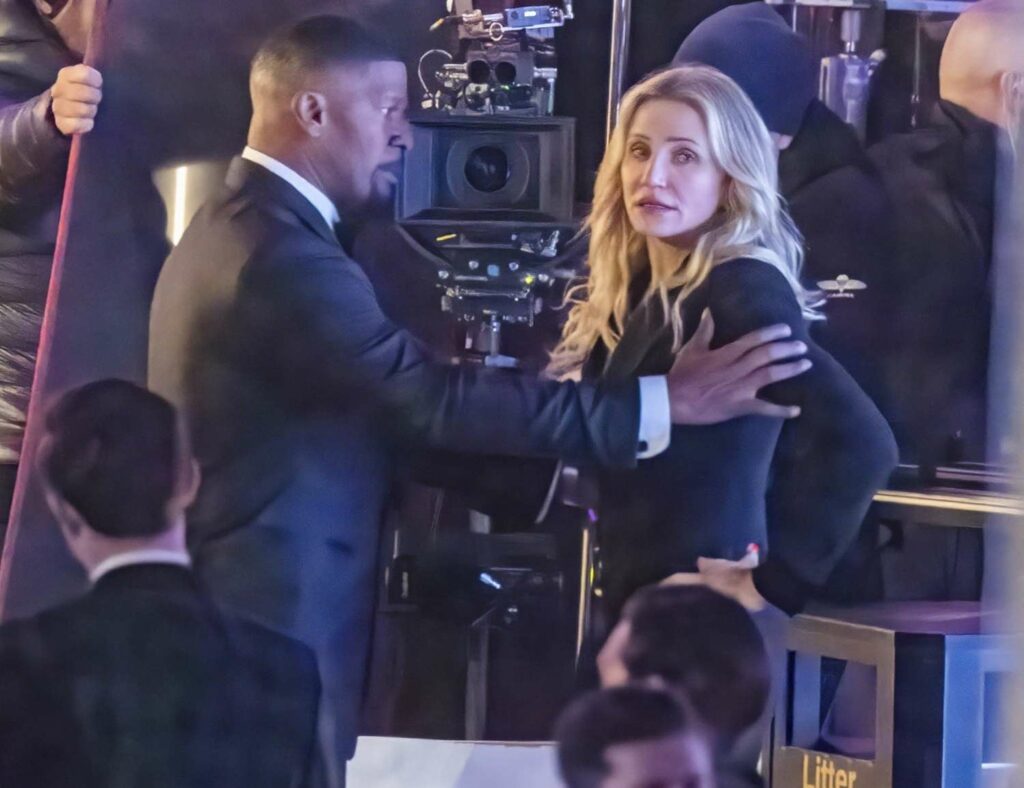 Back In Action: Cast
Back in Action's most prominent casting news is that Cameron Diaz is coming out of retirement to work with Jamie Foxx for the third time in her career.
Diaz and Foxx worked together before in the sports drama Any Given Sunday, which came out in 1999, and again in the remake of Annie, which came out in 2014. Annie was the last movie that Diaz acted in before she said she was retiring in 2018.
Jamie Foxx helped Diaz come out of retirement with some help from NFL legend Tom Brady.
Foxx has been very busy working on Netflix projects over the past few years. Foxx starred in the superhero movie Project Power, the sitcom Dad Stop Embarrassing Me!, the vampire action movie Day Shift, and the science fiction comedy They Cloned Tyrone, which will come out in 2022.
Cameron I hope you aren't mad I recorded this, but no turning back now. Had to call in the GOAT to bring back another GOAT. @CameronDiaz and I are BACK IN ACTION – our new movie with @NetflixFilm. Production starting later this year!! 🦊🐐 pic.twitter.com/vyaGrUmbWb

— Jamie Foxx (@iamjamiefoxx) June 29, 2022
Diaz told Jimmy Fallon on the Tonight Show that acting feels "different" now that she has been away from Hollywood for a long time.
Other Cast Member Are:
Glenn Close And  Kyle Chandler And  Andrew Scott And Jamie Demetriou And Mckenna Roberts And Rylan Jackson.
Back In Action: Plot
So far, there have been no hints about the plot.
Back In Action: Production Status
The production is currently filming. The primary filming began in London, England, in December 2022. Diaz filmed scenes on the River Thames at the end of February 2023. Production moved to the Georgia Unit, where more filming will occur between March 27 and April 14, 2023.
Read More
Be Entertained and informed with the latest news at techeducation.com! From the hottest trends to the most breaking news. And Also, Follow us on social media: Facebook, Pinterest, Twitter, and Linkedin. And be part of the movement! Share your thoughts, ideas, and opinions with us.