When the Russo brothers are in charge, you know you're in for a treat.
The director duo behind the MCU's crowning achievements – Avengers: Infinity War and Endgame – are back making blockbusters, and The Gray Man is reportedly Netflix's most expensive film yet, with a $200 million budget.
Based on Mark Greaney's 2009 novel of the same name, Ryan Gosling plays "Sierra Six," a man who the CIA freed from prison many years ago so that he could become one of their top mercenaries. The CIA, on the other hand, wants him fired after he reveals disturbing agency secrets.
Lloyd Hansen, played by Chris Evans, is up to the task, of alerting and tracking some of the world's most lethal assassins.
It's an exciting ride, but one of the film's most pressing issues isn't addressed until much later. In The Gray Man, why was Six in prison in the first place?
Read More:
Why Was Six In The Gray Man In Prison?
Six eventually reveals that he was imprisoned as a child for murdering his father.
At the start of the film, we see Donald Fitzroy (Billy Bob Thornton) visiting Six in prison and offering him a way out. He tells Six that if he comes to work for the CIA, he can get him out of jail.
Not only that, but Donald alludes to the reason Six is imprisoned, admitting that he would have done the same thing.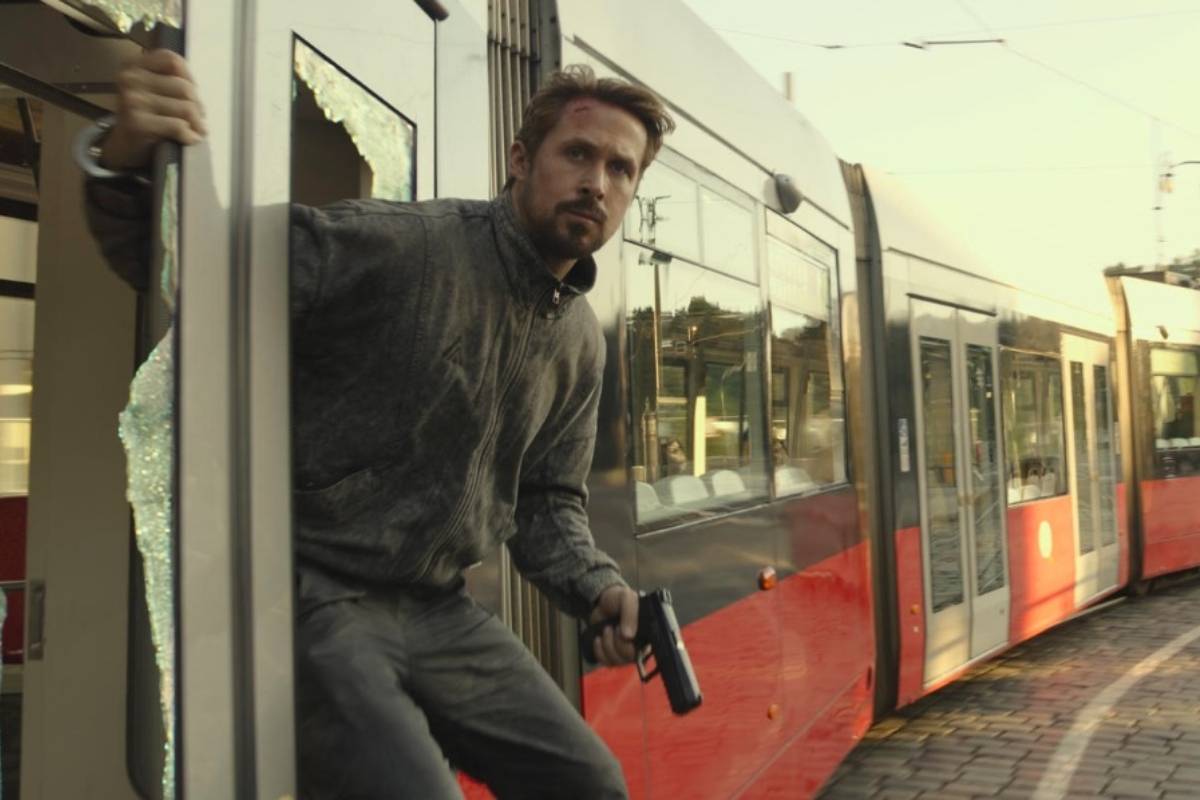 Fast forward to the present day, and the mystery surrounding his incarceration has been solved. Six begins to reminisce about his childhood, recalling how his father constantly pushed him and his brother to be violent and tough by any means necessary. He was molding his sons into bad, destructive individuals.
Six began to suspect that his father was becoming increasingly hostile towards his brother, believing that it would be either him or his father who would be killed. In short, he suspected his father of murdering his brother. So, to save him, he fatally shot his father.
Despite arguing that he did what had to be done, he was sentenced to prison.
During a recent interview on Good Morning America, Ryan Gosling discussed his transition into the world of mega-budget action blockbusters:
"It took a long time to get there but, you know, it was like finding the right one, finding the right character, and the Russo brothers directing this, who have been doing this for a decade at Marvel and killing it, I just knew I could go along for the crazy ride and feel comfortable with them driving."
In terms of the genre itself, he says he was a huge fan growing up. He even went so far as to say that "probably what made me fall in love with movies" was the action genre.
The Russo Brothers direct Ryan Gosling, Chris Evans and Chris Evans' moustache in THE GRAY MAN. Watch now on Netflix. pic.twitter.com/YLqNGToJRz

— Netflix UK & Ireland (@NetflixUK) July 22, 2022
THE GRAY MAN BOOKS EXPRESS FRANCHISE OPPORTUNITY.
Although neither Netflix nor the Russo brothers have confirmed a sequel, the brothers have told Insider that they would like to direct another as filmmakers.
Fortunately, there are 10 more novels in Mark Greaney's The Gray Man novel series to adapt, and an eleventh, titled Burner, will be released in 2023. The franchise potential is undeniable.
The Gray Man is now available on Netflix exclusively.