Following the success of getting Out and Us, horror fans hailed Jordan Peele as the most promising filmmaker the genre has seen in many years.
His feature directorial debut in 2017 heralded the arrival of a remarkable talent capable of delivering socially conscious and thoughtful genre efforts while never sacrificing entertainment value.
Fortunately, Us proved that Get Out was no fluke, and audiences began eagerly anticipating his third film almost immediately. Nope was eventually announced, and the posters and teaser prompted fans to wonder: has Jordan Peele ventured into sci-fi territory?
Later trailers confirmed that the project was an alien invasion film. Jordan, on the other hand, is never straightforward. It's never something you can pin down.
You might have another question now that it's finally here. Is Nope inspired by a true story?
 Read More:
NOPE IS IT BASED ON A TRUE STORY?
No, Nope is not based entirely on true events. Having said that, ABC News recently interviewed Jordan Peele and asked him about Nope, a reference to when the US government declassified a video of Navy pilots encountering unexplained aircraft.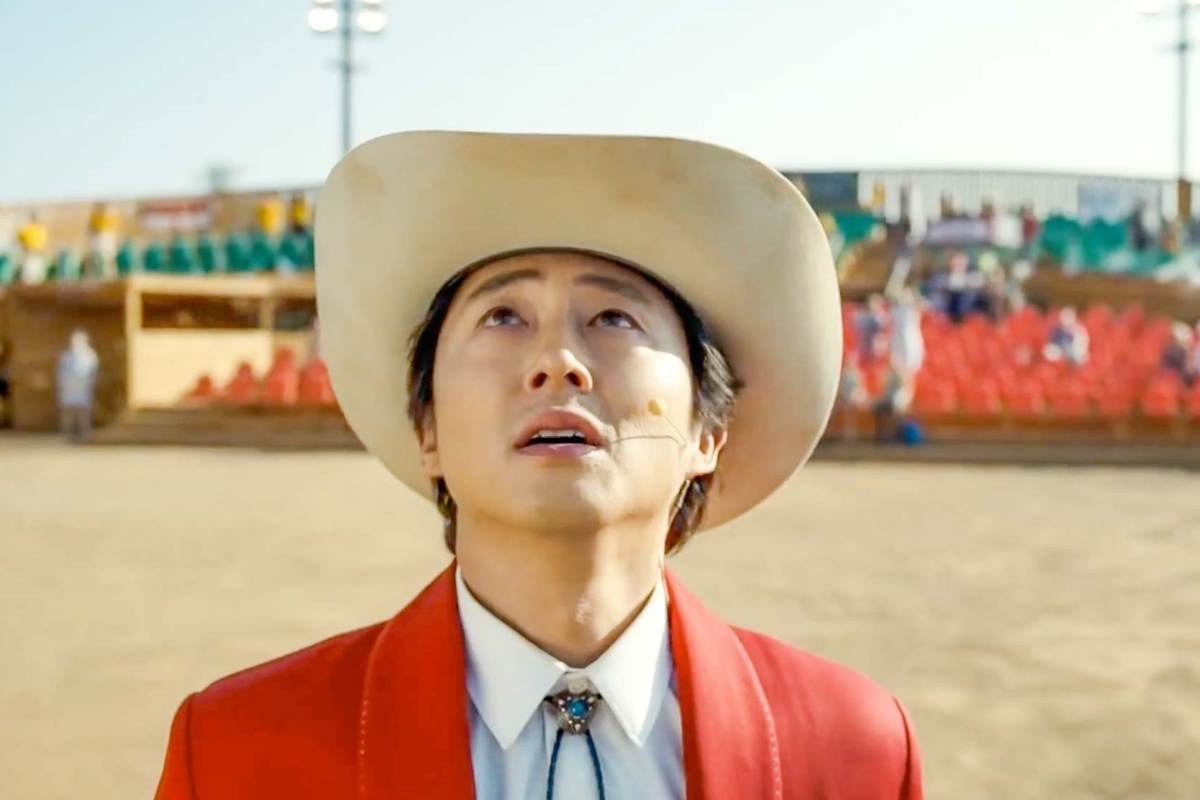 He explained how he reacted to the news, saying:
"It made it very real, very much at the moment. It's one of the reasons, I guess, I can proudly say this movie is based on a true story. But what was most nerve-wracking or scary to me about the whole thing is that you'd like to think that when actual video proof of UFOs comes out that something would change in our lifestyle, not it's business as usual."
"It just proves that there is a desensitization to spectacle," he added. We're addicted, and we're in over our heads with it. We have proof of UFOs or UAPs (unidentified aerial phenomena), but public interest is limited. It's quite fascinating."
According to the New York Times in 2021, the Department of Defense formally released a series of Navy videos containing "unidentified aerial phenomena," which explains why Jordan can say that Nope is based on a true story. Regardless, the film is a work of fiction.
JORDAN PEELE ON NOPE WAS INSPIRED BY THESE MOVIES
Moving on from the real-life events that influenced Nope, it's also worth mentioning the films that Jordan had in mind when creating his latest feature.
In the aforementioned ABC News interview, he cited Close Encounters of the Third Kind and M Night Shyamalan's Signs as obvious influences.
"These are big-vision directors who took flying saucers and science fiction and added magic to the way they told those stories," he said. "I wanted to throw my hat into one of my favorite subgenres, UFOs, and do it in a way that only I could."
When speaking to Fox26 Houston, he cited several westerns, including The Man Who Shot Liberty Valance, Once Upon a Time in the West, and Unforgiven.
Returning to Spielberg, he stated that it most likely began with E.T. the Extra-Terrestrial, a particularly formative film for him.
NOPE IS STREAMING?
On Friday, July 22nd, 2022, No, Nope was released exclusively in theatres in the United States.
A streaming release date has yet to be announced, but it will be released in cinemas in the United Kingdom on Friday, August 12th, 2022.
Nope is now playing in theatres.