Kanye West enthusiasts are buzzing with anticipation for his upcoming album, "Man Across the Sea."
"So, they've finally announced the release date! With such a cool title and knowing Kanye, everyone's buzzing with anticipation.
Oh, and have you heard the gossip about "Man Across the Sea" coming out in May? Let's see if there's any truth to it."
Man Across the Sea: When Will It Come Out?
Kanye West fans are all abuzz about rumors of a new album called "Man Across The Sea." Kanye was super active on social media last year, but he's been more chill this year. Oh, and did you hear? At a recent event, he called Bianca Censori from YEEZY his "wife".
In the past year, Kanye garnered attention for various reasons, including wearing controversial T-shirts at a Paris fashion event that didn't sit well with the public, leading to online criticism. He also posted a tweet about Jewish people that stirred controversy but later deleted it, leaving many speculating about its military connotations.
His association with the brand Adidas soured due to his harmful remarks, but it appears that Kanye, now going by "Ye," is on the path to redemption. His fans are eagerly anticipating a potential new album release, with rumors suggesting "Man Across the Sea" for 2023. Excitement surged on Twitter as fans shared a purported tracklist that appears when searching for the album title on Google.
Ye Kanye West new album? 👀

It has been speculating and observing an unconfirmed leak of a new Album called " Man Across The Sea "

It is scheduled to be released on May 20.

Even names of possible songs have been shown.#KanyeWest pic.twitter.com/RkqOIoTR5W

— YEFANATICS (@yefanatics) May 10, 2023
We looked into it, but there's no set date yet for Kanye West's new album. Don't worry, we'll let you know if we hear anything new.
Interestingly, a Google search now lists "Man Across The Sea" as an 'album by Kanye West,' along with a tantalizing lineup of 15 songs from the same album. This sudden appearance on Google has sparked numerous discussions.
According to the search engine results, Kanye West's Man Across The Sea is an album with 15 songs.
Apparently a New Kanye West album is coming soon named Man Across The Sea pic.twitter.com/cVYWSI0b0s

— YZY Never Broke Again (@icatchdubzonly) May 10, 2023
Some fans remain skeptical since artists typically tease their new albums on social media before they pop up on search engines. Nevertheless, a Google search does indeed unveil a purported tracklist for the "Man Across The Sea" album, adding fuel to the anticipation.
The following are the 15 songs that are included in the tracklist:
Aggression
Dove
Never Forgive
PRAISE
Domas Interlude
DEAR SUMMER
You Can't Be
Stressing
Suicide
REJOICE
LA Monster
Schizophrenia
Luke's Interlude
Fake Friends
EXISTENTIAL
"Man across the sea??? Is this real??? Im gonna cry if the leaks are fake," a fan stated.
MAN ACROSS THE SEA??? IS THIS REAL??? IM GONNA CRY IF THE LEAKS ARE FAKE.

— Snick3rFish (@Snick3rFishy) May 10, 2023
There are things to do besides music that are fun. Look through the links below to find your next favorite thing:
Kanye West's Music Career
Kanye West embarked on his music journey as a producer back in the 1990s, crafting tunes for budding artists in his hometown. His break into the industry came at the age of 19 when he contributed to eight tracks on Chicago rapper Grav's debut album, marking his debut credit as a producer. Notably, in 1998, he secured the distinction of being the first artist signed by Hip Hop Inc.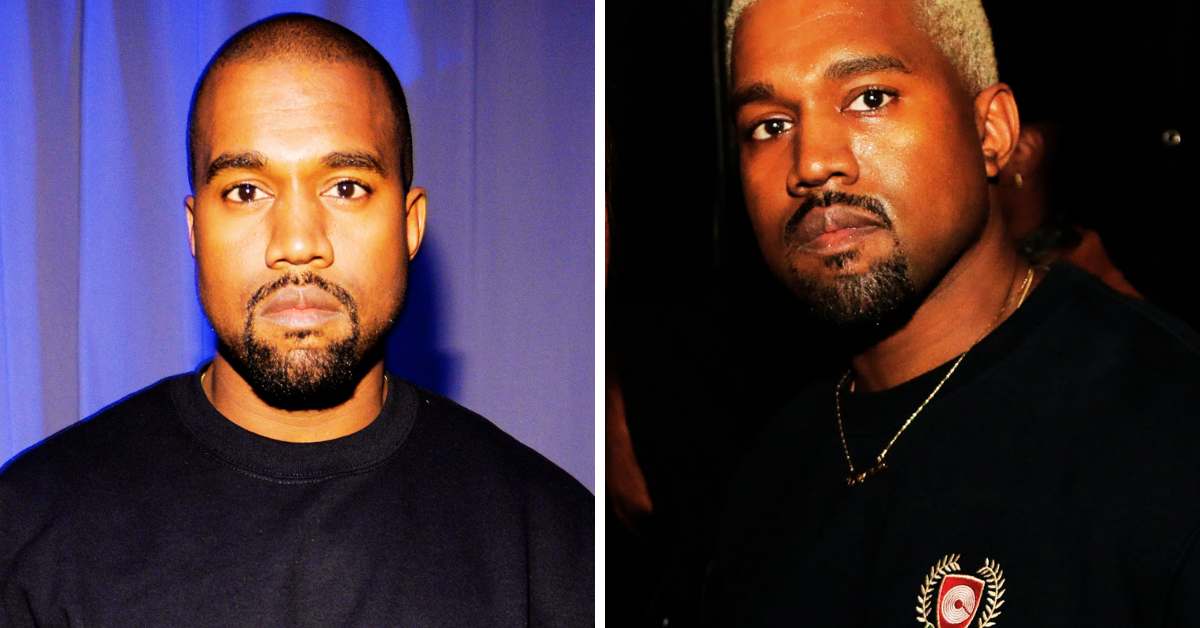 During a period, Kanye also operated behind the scenes as a covert producer for Deric "D-Dot" Angelettie. His own album was recorded in Los Angeles while he was recovering from a car accident. He seized the opportunity of an early album leak to implement last-minute enhancements, including the addition of more lyrics, intricate string arrangements, soulful gospel choirs, and refining the drum programming.
One of his earliest tracks, "Through the Wire," achieved impressive success, climbing to No. 15 on the Billboard Hot 100 chart, where it remained for five consecutive weeks. However, the release of his album faced multiple delays before finally hitting the shelves in February 2004.
Fast forward to January 6, 2019, Kanye initiated a weekly event known as "Sunday Service," attended by notable figures such as the Kardashians, Charlie Wilson, and Kid Cudi. At Coachella 2019, he unveiled a fresh composition titled "Water" during his "Sunday Service" orchestral performance. This captivating song later found its place on his album "Jesus Is King," which saw the light of day on October 25, 2019.
Remarkably, "Jesus Is King" etched its name in history by simultaneously topping the R&B/Hip-Hop, Rap, Christian, and Gospel charts. On Christmas Day in 2019, Kanye, along with Sunday Service, gifted fans another album named "Jesus Is Born," featuring a generous 19 tracks, including new renditions of classic Kanye tunes.
Frequently Asked Questions
Is Man Across the Sea a solo album or was it made with other people?
"Man Across The Sea" is a record that Kanye West is credited for making. Since no other artists are named, "Man Across The Sea" seems to be a solo album by Kanye West.
Is Kanye West Active On Social Media?
Kanye West does use social media, but what he does on each site is different.
Musk's X social media site brought Kanye West's account back online on July 29, 2023, after it had been shut down for almost eight months.
Kanye West has 312K Instagram followers, but he shut down his account on April 18, 2023.
Kanye West has 31.7 million Twitter followers, but since January 1, 2023, he hasn't posted anything.
Kanye West was banned from Instagram for 24 hours in March 2022 because some of his posts broke the site's rules about bullying, harassment, and hate speech. In October 2022, he was put on hold again.
Stay connected to Thetecheducation.com so you can get the latest news and updates from the Entertainment business.