The second half of Yellowstone's fifth season is set to air in the summer of 2023. But even as we wait for a new episode of Dutton Drama, many fans wonder if there will be a sixth season. Here's what we know so far about the future of the people who live on Montana's most exciting ranch.
Yellowstone Season 6: Is It Officially Renewed Or Canceled?
Deadline reported in February that the show might end soon and that Matthew McConaughey would appear in a new series to take its place. According to the article, the problem started when actor Kevin Costner and the show's producers couldn't decide when to shoot the episodes. However, this has yet to confirm officially.
A Paramount Network spokesperson told Deadline, "We have nothing to report." Kevin Costner is an integral part of Yellowstone, and we hope that will stay true for a long time. Because Taylor Sheridan has a brilliant mind, we are constantly working on expanding this fantastic world he has made. "Matthew McConaughey is a great actor and someone we'd love to work with."
The rumor comes after months of talk about what would happen to the show, which hasn't said anything about more seasons. But the silence isn't entirely out of the ordinary for Yellowstone. Paramount Network, where the show airs, famously confirmed that Yellowstone Season Five was happening more than a month after the Season Four finale.
Due to the show's consistently high ratings and the fact that it hasn't been officially canceled, it could return for a sixth season.
Yellowstone is the basis for a number of spin-off shows on Paramount's streaming service, Paramount+. This makes it more likely that they would want to keep the show going. 1923, the second prequel to Yellowstone, was recently picked up for a second season. This is part of show creator Taylor Sheridan's ever-growing list of projects.
Before, more episodes of the hit prequel 1883 were said to be coming, but there has yet to be any news about when (or if) they might start airing. In February 2021, it was also said that Sheridan was working on a spin-off called "6666," which would be set on Texas's historic 6666 Ranch and come out in 2023. It's unclear yet if that project could be the rumored Matthew McConaughey series, but it's still possible since McConaughey is from Texas.
Kelly Reilly, who plays the deliciously ruthless Beth Dutton on the show, told Vulture about Season 5 in June 2022. People are always asking, "Is this the end?" It must be the end! "No, it's not the end."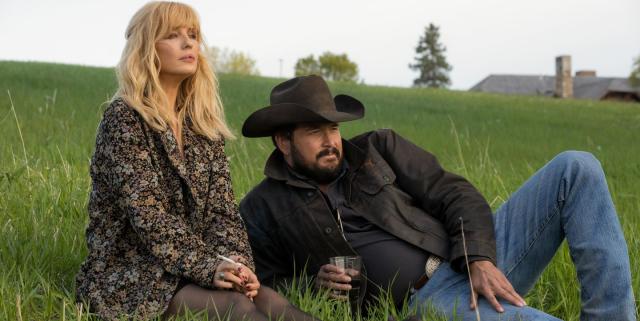 Fans still think that one or more characters, like Kevin Costner's John Dutton, could die. While Costner told Dutton viewers not to worry about John's death before Season 5 by saying, "I don't want to die… He also said, "There's just too much to do." When I don't want to do it anymore, it leaves much room for many things to happen.
There might not be any official news about a sixth season of Yellowstone, but for now, there seems to be enough to keep fans hopeful.
Where To Watch All Season Of Yellowstone?
Yellowstone seasons 1, 2, 3, and 4. 5 can be bought through Amazon Prime or streamed through Peacock.
Read More
Be Entertained and informed with the latest news at techeducation.com! From the hottest trends to the most breaking news. And Also, Follow us on social media: Facebook, Pinterest, Twitter, and Linkedin. And be part of the movement! Share your thoughts, ideas, and opinions with us.