Poker is undoubtedly the most famous and well-known casino game in the world and for good reason; it's an exhilarating game that challenges your wits and analytical thinking.
It has featured heavily in pop culture, from Hollywood movies to popular television shows. This has encouraged swathes of people to play the famed card game for themselves. It's even encouraged streamers to connect multiple people together to the same tv online so they can enjoy the experience as a group.
From land-based casinos through to online versions and even televised competitions, players now have a wide variety of ways to try their hand at poker. You can even play poker for free online.
One of the most-watched shows that focused on poker was Celebrity Poker Showdown, which matched celebrities against each other in a tournament-style format to raise money for charity.
What is Celebrity Poker Showdown?
It's a game show that initially aired on the cable network Bravo. Each version of the show saw five celebrities – from movie stars to TV personalities – battle it out in a Texas hold 'em game.
Each game was a part of a wider tournament, which saw a total of 25 celebrities involved. There were five knockout games, and then the winners of each of these met in the championship game.
While these celebrities were playing for real prize money, they were not pocketing it themselves; instead, it went to various charities that the winner of the tournament supported.
How many seasons of Celebrity Poker Showdown are there?
To date, you can watch five TV seasons in total online. They began in 2003 and the last season aired in 2006. Across those five seasons, there were eight tournaments and 48 episodes in total.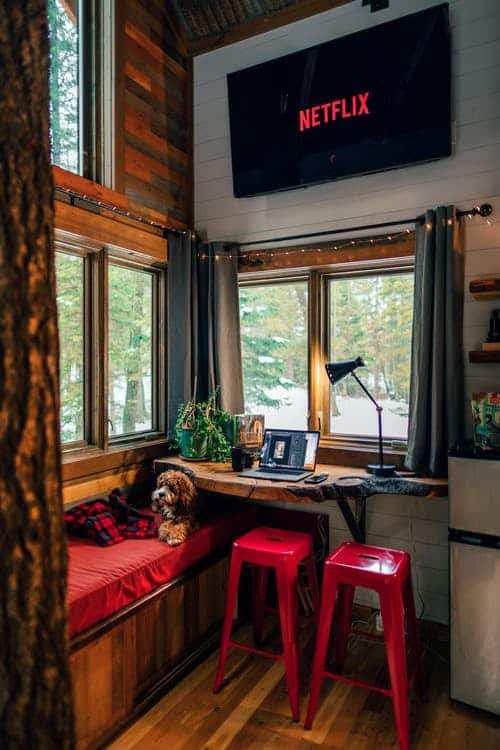 Will there be a new season of Celebrity Poker Showdown?
As things stand, there is no sign of a new season of the show on the horizon. After the eighth tournament was completed, host Dave Foley told TV Guide that Bravo had not ordered any more episodes.
Of course, that's not to say there won't ever be a new season of the hit show at some point. In its heyday, millions of viewers tuned into Celebrity Poker Showdown.
Bravo is still a thriving channel in the US, however, they've made no indication that Celebrity Poker Showdown will be returning to screens.
How did the show work?
Each tournament of Celebrity Poker Showdown involved 25 different celebrities, who were split into groups of five. Each group played a game of poker, and this would be the basis of an episode of the show.
These celebrities did not need to play with their own money; they were invited to play on a freeroll. Initially, the total prize pot was $250,000 but this was upped to $1,000,000 in later seasons.
This amount would be split between players with the overall winner claiming $500,000.
At the end of the tournament, the winners of each game would then meet each other in a championship game, which typically served as the season finale for Celebrity Poker Showdown.
Whenever a player was eliminated, they then moved into a separate lounge to watch the remainder of the game. This was initially called the "Loser's Lounge" but was later renamed to the "SoCo Lime Lounge" after an endorsement with Southern Comfort was signed.
Las Vegas official Robert Thompson ran each tournament and became known for his catchphrase, "shuffle up and deal!"
Where was Celebrity Poker Showdown filmed?
The Palms Casino in Paradise, Nevada played host to the first seven tournaments of the show, with the eighth and final one being held at Harrah's Entertainment venue in Reno.
Harrah's was actually then dubbed the 'official' casino of Celebrity Poker Showdown, but would ultimately only end up holding one tournament before the show was axed from the air.
Who starred in Celebrity Poker Showdown?
The first season of the recorded series was hosted by actor and comedian Kevin Pollack before Dave Foley took over for the remaining four seasons. Professional poker player Phil Gordon provided color commentary for the show and was then replaced by Phil Hellmuth in the final tournament.
The show welcomed a wide range of stars to its tables, including the likes of Ben Affleck, David Schwimmer, Carrie Fisher, Amy Poehler, and Dennis Rodman.
Many of the celebrities involved had little to no experience of playing poker when they went on the show, providing an entertaining and comedic element to some of the games.
There were others who showed a natural talent for the game, however, and several celebrities featured in more than one tournament, winning several games. Examples include David Cross, Dulé Hill, and Jason Alexander.
The winners of the eight Celebrity Poker Showdown tournaments were; Nicole Sullivan, Maura Tierney, Seth Meyers, Mekhi Phifer, Brad Garrett, Kathy Najimy, Steven Culp and Jason Alexander.
How can I watch Celebrity Poker Showdown?
At the moment there is no online service offering Celebrity Poker Showdown to watch on-demand, however, there do appear to be some free services such as YouTube that feature some episodes.
Celebrity Poker Showdown
Though it's no longer on the air, Celebrity Poker Showdown helped introduce the game to countless lives and certainly increased its popularity.
Not only that, the show raised money for charity and provided hours of entertainment. If it does somehow make a return, there would no shortage of a wide range of Hollywood celebrities around television and movies that would be a welcome addition to any broadcast schedule. If you're interested in finding the next classic tv series or movie to your must-watch list, use the best apps to stream online.