Thor: Love and Thunder are currently playing in theaters near you. The fourth standalone Thor film is jam-packed with comedy, heroic battles, and more than enough evil bad guys to keep you entertained.
At the end of the film, a familiar face appears in the form of Hercules, with huge implications for the God of Thunder's future. If Hercules appeared to you and you're not sure where you saw him, here's everything you need to know about who played Hercules in Thor: Love and Thunder.
Who Is Hercules In Thor: Love And Thunder?
The MCU's Hercules is now officially played by actor Brett Goldstein. While Brett Goldstein hasn't appeared in many films, he is better known for his work on television.
Goldstein's most notable role was as Roy Kent in Apple TV's Ted Lasso, for which he received a Primetime Emmy Award for Outstanding Supporting Actor in a Comedy Series. Goldstein has also appeared in shows like Robot Chicken and Doctor Who.
There's no word on when or what Goldstein's character will be doing when he appears in the next Thor film, but we do know he'll be exacting vengeance on his father, Zeus, making him an antagonist.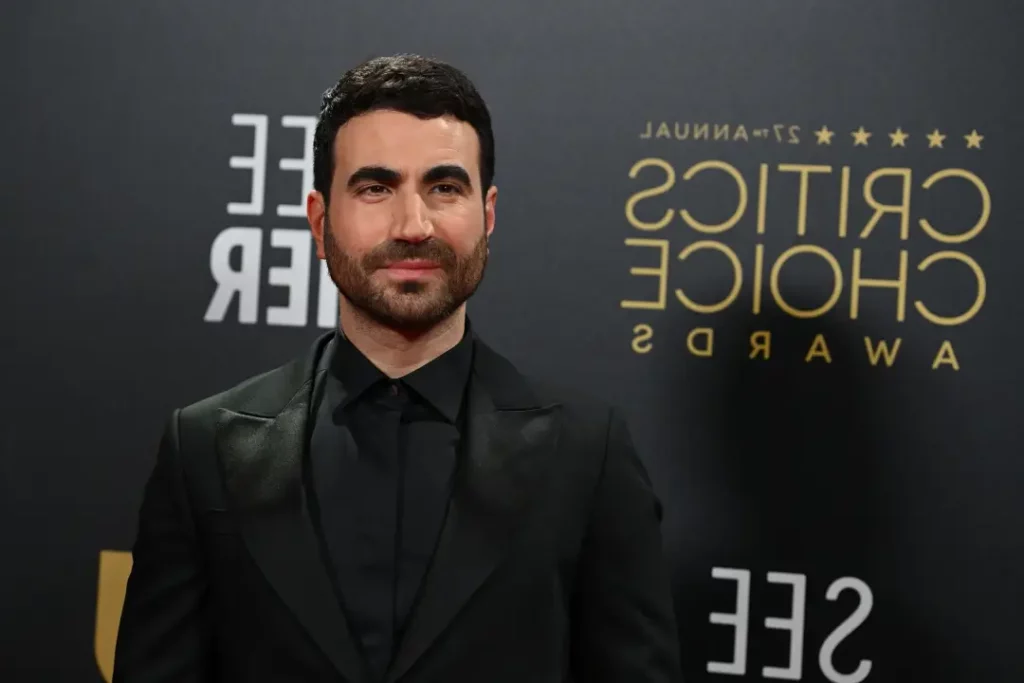 Read more: The judge denied Amber Heard's post-trial motions in the Johnny Depp case.
Who is Brett Goldstein?
Brett Goldstein is a British actor, comedian, and writer who was born on July 17, 1980. He is best known for his work on the Apple TV+ sports comedy series Ted Lasso (2020-present), for which he received a Primetime Emmy Award for Outstanding Supporting Actor in a Comedy Series.
Read more: Why Is Lamar Jackson Underrated, Ask the Mailbag?
Hercules in the Marvel Universe
Interestingly, the first superhero version of Hercules appeared in 1945's Young Allies #16 by Marvel predecessor Timely Comics, making him older than Thor in the Marvel Universe. This Golden Age incarnation of the hero was later partially incorporated into Marvel's modern version of the hero.
The current well-known version of Hercules first appeared in Journey Into Mystery Annual #1 in 1965 as a friendly rival for Thor, a relationship that would continue in later stories. He quickly joined the Avengers alongside the God of Thunder and has been a Marvel mainstay ever since. Hercules has had several incarnations in the Marvel Universe, ranging from mythological adventurer to gun-toting vigilante, and everything in between.
And in that time, Hercules has formed close bonds with everyone from Thor and the Avengers (of course), to Wolverine of the X-Men, with whom he shares a hard-partying past, and Amadeus Cho, Bruce Banner's former boy-genius protégé turned Gamma-powered hero. Herc even shared a room with Gilgamesh of the Eternals for a time when Gil was struggling.
Hercules' general association with the Hulk mythos led to his biggest Marvel Comics spotlight when, following the World War Hulk event, he took over Hulk's title, transforming it into the fan-favorite Incredible Hercules  That saga ended with Hercules' death, at which point Amadeus Cho took up Hercules' distinctive mace weapon to live up to his legacy as the so-called Prince of Power, Herc's own moniker.
Hercules is still a part of the Marvel Universe, most recently joining the Guardians of the Galaxy (much like the last time we saw Thor in the MCU) to mentor a young alien hero known as Prince of Power.\
Read more: Who Is Noah Schnapp Currently Dating? All About His Love Life In 2022