The scene in which Taylor Swift is seen stepping on a bathroom scale that reads "fat" has been edited out of the music video for "Anti-Hero," the lead single from "Midnights."
Variety has confirmed that the scale is no longer visible in the music video on Apple Music; instead, Swift's anti-hero clone just gives her a disappointed expression. The scale still reads "fat" in the music video on YouTube.
Swift and Apple Music representatives did not immediately respond when Variety contacted them for comment.
Online discussion about the scene has since earned it the moniker "anti-fat," as it implies that being overweight is a bad thing. This has led to speculation about the motivation behind the removal of those frames.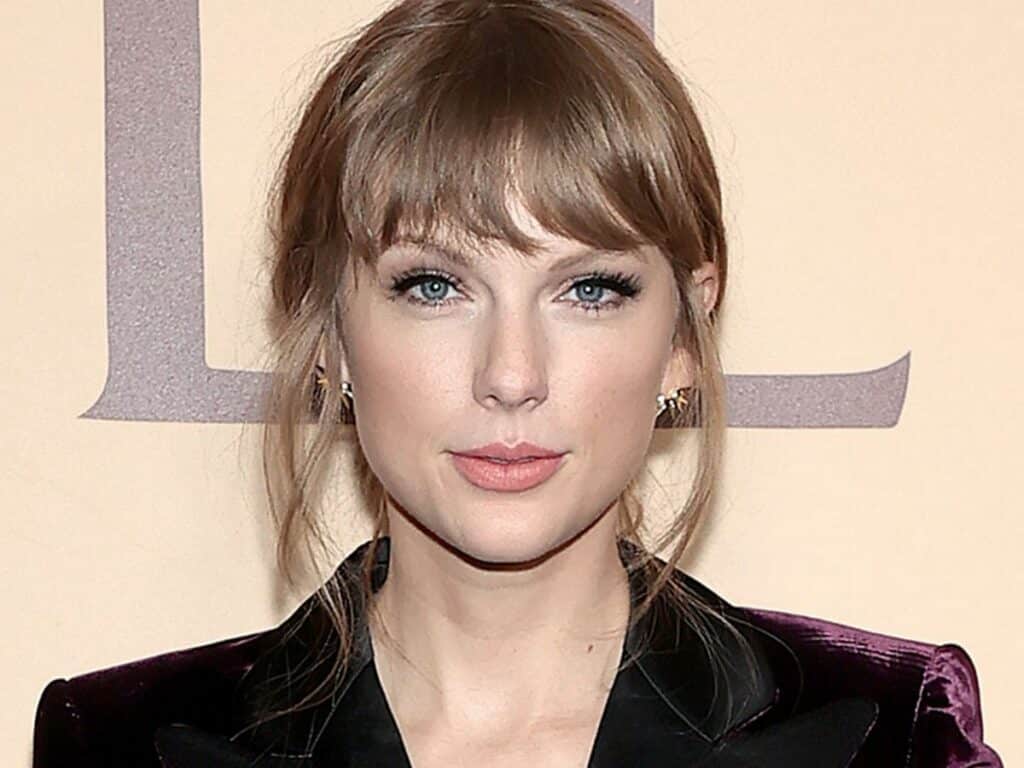 Swift claims that the visual treatment of the music video, which she wrote and directed, was inspired by her own "nightmare scenarios and intrusive thoughts [playing] out in real-time," in an Instagram post promoting its release. In that context, the song's reflective and analytical lyrics, which include statements like "Sometimes I feel like everybody is a sexy baby / And I'm a monster on the hill," are mirrored by the music video.
Swift has previously opened up about having an eating disorder, most notably in her 2020 Netflix documentary "Miss Americana." In the movie, Swift acknowledges that there have been instances in the past when she has seen "a picture of me where I feel like I looked like my tummy was too big, or… someone said that I looked pregnant… and that'll just trigger me to just starve a little bit — just stop eating." "It's only happened a few times, and I'm not in any way proud of it," she says.
Later, Swift went into greater detail about her experiences for her Variety cover story, stating that it had been challenging for her to speak out about them for the film.
Read More:
the anti-hero mv has been edited on apple music… imagine discrediting someone's experience with an ed and making them edit out how they felt about themselves and what they went through pic.twitter.com/qzPj7g6zLR

— jack 🌌 was @electrifiedress (@bejeweledress) October 26, 2022
I wasn't sure if I would feel comfortable talking about body image and the things I've gone through in terms of how unhealthy that's been for me — my relationship with food and all that over the years, she said. "However, Lana (Wilson, the movie's director), really makes sense in the way she tells the story. There are so many people who could discuss this subject better than I could, so I'm not as articulate about it as I should be. But I can only speak from my own experience. And I approached food with the same psychology I did everything else in my life: If I got a pat on the back, I took that as a good sign. I considered punishment to be bad if I received it.
FAQs
Taylor Swift's activities in 2007
Additionally, Swift issued two EPs: Beautiful Eyes in July 2008 and The Taylor Swift Holiday Collection in October 2007. As the opening act for other country musicians' tours in 2006 and 2007, such as George Strait, Brad Paisley, Tim McGraw, and Faith Hill, she extensively promoted her debut album.
Did Taylor Swift helm the music video for The Man?
Swift made her solo directing debut on February 27, 2020, with the release of the official music video for "The Man."
How did Taylor Swift become well-known?
Taylor Swift became the youngest signing in the history of Sony/ATV in 2004 when she signed a music publishing contract with the company at the age of 14. Swift signed a record deal with Big Machine Records in 2006, and "Tim McGraw" became her first Top 40 hit. She later issued an album with the same name and four additional singles.
How much does Taylor Swift make?
Swift is worth $400 million, and she earns $150 million annually from her music and various brand deals, claims Celebrity Net Worth.