In 2021, the first season of Sweet Tooth came out and did very well. It has a 97% rating on Rotten Tomatoes and was also very well-liked by viewers. All of this good feedback made Netflix feel good about the show's future, so they renewed it for a second season soon after it came out. The second season is almost ready to come out, but the exact date hasn't been announced yet.
The show is mostly about what happens after the end of the world in a fairly rural setting. The main character is a ten-year-old boy who looks a lot like a deer. Many people would say he's cute, but you can decide for yourself when you see him. It was based on a series of comic books written and drawn by Jeff Lemaire.
The Sweet Tooth adaptation on Netflix is getting ready to release its second season very soon. Here's what we know so far.
Is Sweet Tooth Season 2 Renewed?
Currently, Sweet Tooth season 2 has been Renewed on Netflix
Sweet Tooth Season 2 Release Date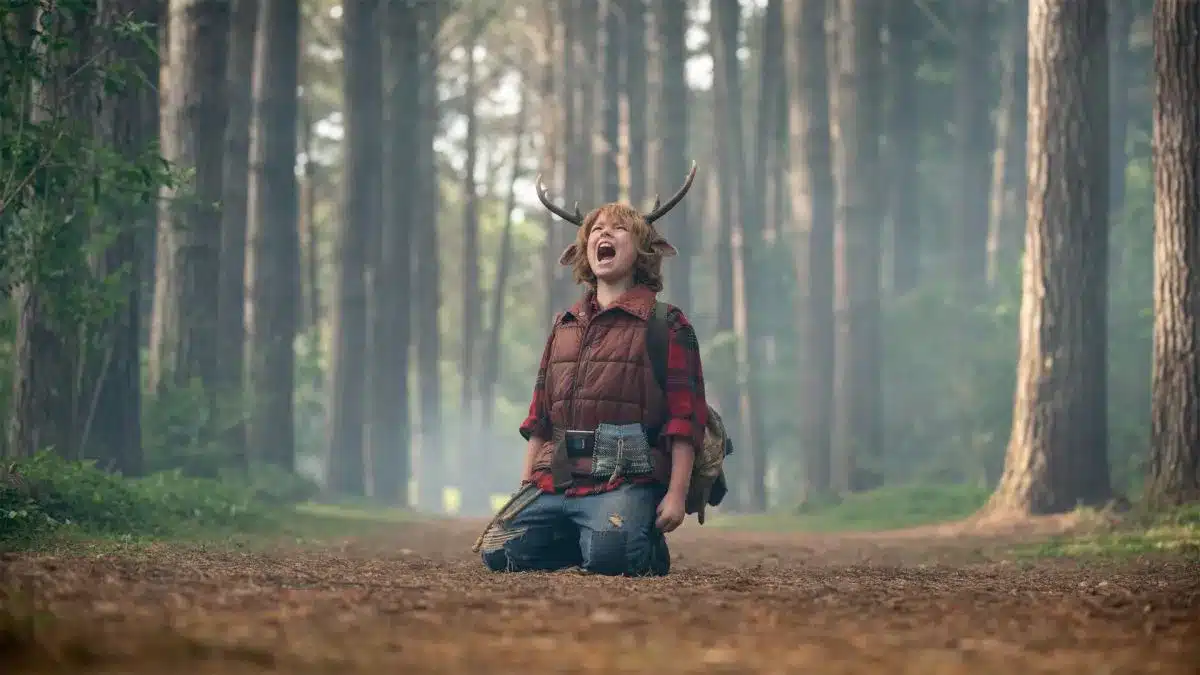 Netflix has not yet announced the release date for Sweet Tooth season 2, but the streaming service has confirmed that it will premiere in 2023.
Many people thought that Netflix would release season 2 of Sweet Tooth in late 2022, but that didn't happen. Netflix had many shows coming out at the end of 2022, so it was probably best that Sweet Tooth season 2 didn't come out then.
At the start of 2023, Ginny and Georgia, You, and Outer Banks were added to Netflix's lineup. In March, Shadow and Bone joined the list. Sweet Tooth is similar to those shows, so season 2 will most likely be released in April, May, or June 2023.
The official date will be announced by Netflix, but it will be soon!
Sweet Tooth Season 2 Expected Cast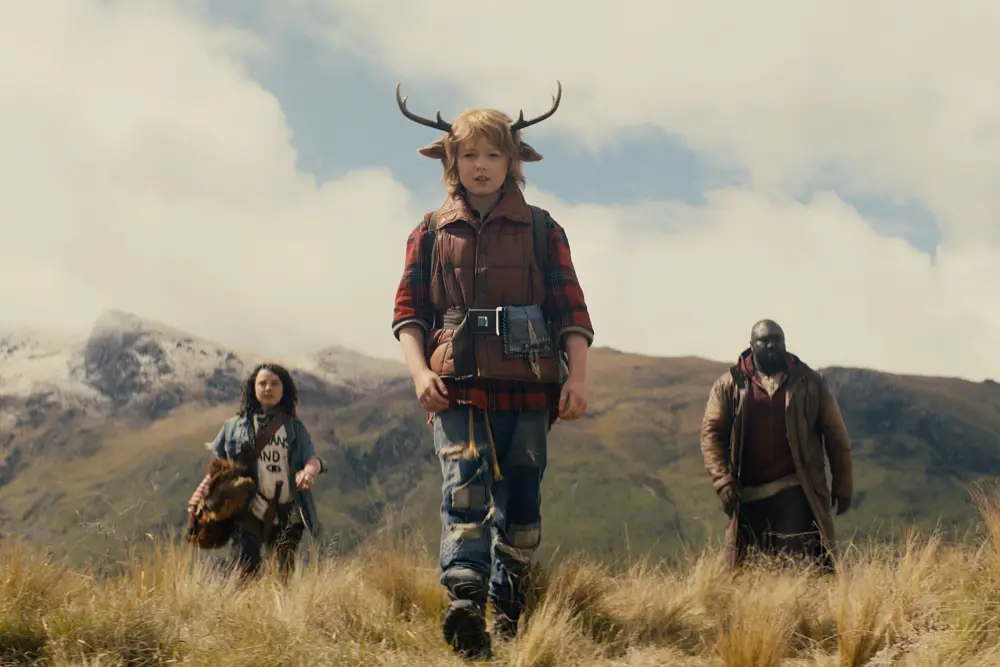 The main character is the boy with the face of a deer who goes by the name "Sweet Tooth," but I want to tell you about Tommy Jepperd first. Tommy is a big, strong drifter who reluctantly makes friends with Sweet Tooth and helps him stay alive in their harsh and dangerous world. He used to play football before The Great Crumble. But since the semi-apocalypse, he has learned a lot of new skills and is now a hunter and survivalist as well. Nonso Anozie, an English actor from London, plays him. His perfectly round head will become a familiar and comforting sight in Sweet Tooth's world. In the movie Rocknrolla, he played a smart gangster. In Game of Thrones, he played a rich but shady plutocrat. He also had a small part in the funny and realistic Mike Leigh movie Happy-Go-Lucky.
The main character, Sweet Tooth, is ten years old. He or she grew up with a very religious father, who dies just before the show starts. His father's death means that Sweet Tooth is no longer safe, but it also gives him more freedom to explore the interesting world of post-apocalyptic America. He got the name "Sweet Tooth" from Jepperd after he ate a bunch of candy and sweets that he kept in his room. Jepperd used to be a big, strong athlete. He's never met his mother, and he spends most of the show trying to convince Jepperd to take him to Colorado, where he thinks he might find clues about where she is. Christian Convery plays Sweet Tooth. He has been in other movies like Venom and Playing with Fire. Aliza Vellani, Adeel Akhtar, and Stephanie LaVie Owen could also be in the cast.
Sweet Tooth Season 2 Development And Production Team
The showrunner, Jim Mickle, took the comic book series and turned it into a Netflix show. As an executive producer, he worked with Susan and Robert Downey Jr., who own the production company Team Downey, as well as Amanda Burrell and Linda Moran.
Warner Bros. Television, which owns all DC media at the moment, and Nightshade are two other companies that helped make Sweet Tooth. Evan Moore joined as a producer after the show moved from Hulu to Netflix. Beth Schwarts joined Mickle as a writer, executive producer, and showrunner after the show moved from Hulu to Netflix.
When asked about the show, the original creator said that he and Mickle wanted it to have a lighter tone than the original comic series. Also, they wanted to change the post-apocalyptic genre's long-standing dark dystopian view, which had become its signature.
Sweet Tooth Season 2 Expected Plotline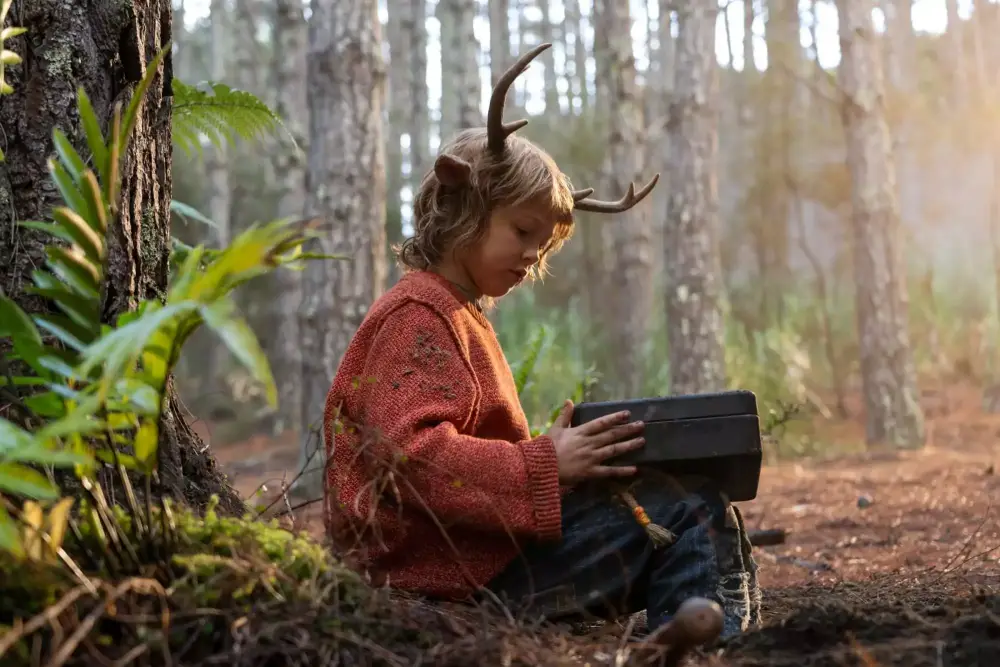 Ten years after a mysterious event called "The Great Crumble," two strange new things happened. First, new kinds of children called "hybrids" started to be born. These children are half-human and half-animal and have some traits from each. Some of them have the face of a pig, the teeth of an alligator, or the antlers of a deer, like Sweet Tooth, the main character of the show. The second new thing is a deadly virus that has been killing millions or even billions of people and wreaking havoc on society. This virus is still not well understood, and the scientists who are still alive are working hard to figure out how it works and maybe even find a cure.
People think there is a link between the animal babies and the virus. Because of this, they are very suspicious of and mean to the hybrids. Because of this, the world is a very dangerous place for Sweet Tooth. No matter where he goes, he risks being hunted and killed. The tone of the comic is a lot darker than that of the Netflix show, and a big part of the plot is scientific experiments on children. Some scientists think their mission is so important that they can do horrible and unethical things to hybrid children in order to find out where they came from and if they have anything to do with how the deadly virus started.
Compared to other post-apocalyptic stories, Sweet Tooth's post-apocalyptic world has a very positive and pleasant tone. In the Fallout games, for example, the world is a radioactive hellscape full of sick and murderous bandits, bloodthirsty mutants and ghouls, and terrifying mutated animals whose only goal is to tear you apart. Next to this, the world of Sweet Tooth looks like a health club for members only.
Sweet Tooth Season 2 Filming Ended In 2022
What's on Netflix said that the second season of Sweet Tooth would start filming in early 2022 and end in June 2022. We can't say for sure when filming stopped, but it was definitely done in 2022. In June 2022, Netflix posted a video that said production had finished at Netflix Geeked Week 2022.
How Many Seasons Of Sweet Tooth Are There?
At the moment, Netflix only has the first season of Sweet Tooth. We hope that this Netflix original show will have four or five seasons, but we'll have to see how things go.
Keep an eye out for when season 2 of Sweet Tooth comes out on Netflix. When we find out more, we'll let you know. This is definitely one of the best shows on Netflix right now.
Similar Series Like Sweet Tooth
The Society
The 100
The OA
Read More: