Fans of Wes Craven's iconic horror franchise, Scream, are eagerly anticipating news of a possible seventh installment after the release of the sixth movie in 2023. Despite starting in 1996, the Scream series remains popular, with the latest film taking the Woodsboro survivors to New York City and introducing new characters and settings. The franchise's open-ended nature allows for countless possibilities for future movies featuring the infamous Ghostface. In this article, we will provide all available information on the potential Scream 7 release date and more.
Scream 7 Potential Release Date
As of March 2023, there is no release date for Scream 7. In actuality, a new film has not yet been confirmed. Fear not, horror enthusiasts. The directors of Scream 6 have expressed their desire to continue the legendary franchise.
On the red carpet of Scream 6, director Matt Bettinelli-Olpin told Deadline that they hoped Scream 7 would be made, regardless of whether or not they would be able to tell that story.
When asked if there will be a seventh Scream film, Bettinelli-Olpin responded,  "We hope. We want to be watching Scream movies, whether we are involved or not, for the rest of our lives."
Co-director Tyler Gillett adds, "Absolutely [we plan to continue the franchise if we can]. We're so happy it's back."   That sounds promising, but it will most likely be determined by the box office performance of the 2023 film.
Radio Silence on a possible 'Scream 7' #ScreamVI pic.twitter.com/CSYMhKcbY0

— Deadline Hollywood (@DEADLINE) March 7, 2023
Scream 7 Potential Cast
Despite Ghostface's killing spree, the "core four" characters – Sam, Tara, Chad, and Mindy – survived, although Chad was stabbed multiple times. As a result, fans can expect Melissa Barrera, Jenna Ortega, Mason Gooding, Jasmin Savoy Brown, and potentially Josh Segarra to return for Scream 7. Legacy characters, such as Courteney Cox's Gale Weathers and Hayden Panettiere's Kirby Reed, are also expected to appear, as is Roger L Jackson voicing Ghostface.
A possible cameo from Skeet Ulrich's Billy Loomis is anticipated as he continues to offer murderous advice to Sam from beyond the grave. However, the return of Neve Campbell's Sidney Prescott remains uncertain as her absence in Scream 6 was explained by her character having a "happy ending" and leaving with her family. Nonetheless, fans are hopeful that Campbell might make an appearance in a final battle against Ghostface.
Scream 7 Potential Plotline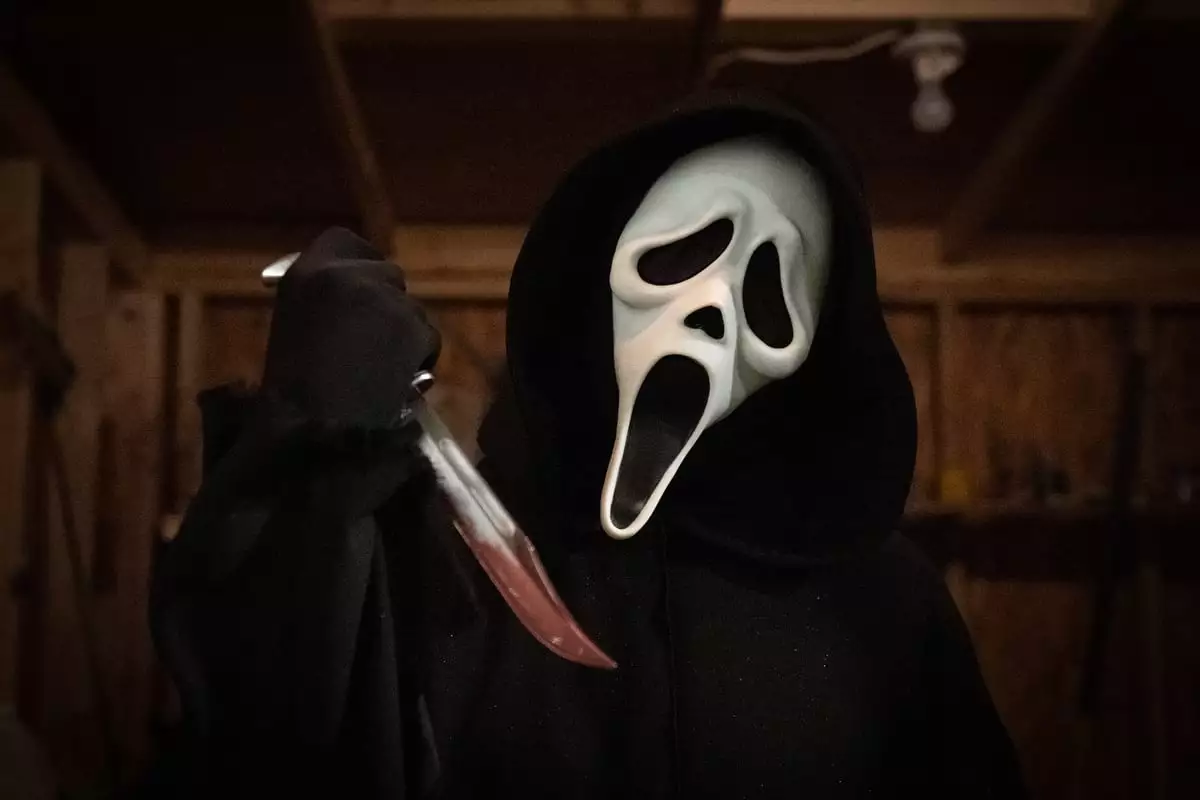 Currently, there is no plot summary for Scream 7. But thanks to the conclusion of Scream 6, we have a fairly clear idea of where the franchise can go next. Major Scream 6 spoilers are forthcoming.
At the conclusion of the previous slasher film, it was revealed that Ghostface was actually multiple murderers. Let's just say that there are no hints of new movie villains, and all loose ends have been resolved. However, there is one moment that makes a sequel highly likely.
Sam is captivated by the mask of her father, Billy Loomis (the original Ghostface). We saw earlier how she donned the disguise to trap Bailey and save herself. Sam evidently enjoyed her time as a masked murderer more than she should have.
While Sam did leave the mask behind at the conclusion of Scream 6, we have little doubt that her murderous tendencies remain. And how cool would it be to see a new Scream movie deviate from its final girl slasher tropes by making Sam the next antagonist?
We want to see it happen, and a Sam Ghostface film appears to be the only way forward – unless a surprise curveball and an entirely new cast are thrown our way.
Scream 7 Trailer: Any Scream 7 Footage Yet?
Currently, there hasn't been any trailer for Scream season 7; we will update you soon when the trailer arrives.
Similar Series Like Scream
Shout
Screech
Howl
Yell
Roar
Cry
Wail
Whimper
Shriek
Squeal
Read More:
Be Entertained and informed with the latest news attecheducation.com! From the hottest trends to the most breaking news. And Also, Follow us on social media: Facebook, Pinterest, Twitter, and Linkedin. And be part of the movement! Share your thoughts, ideas, and opinions with us.