Even though Netflix did it first, Disney+ has started a triumphant wave of MCU TV shows. Daredevil was a great way to introduce the character to the MCU, but it also set the standard for superhero TV shows for years.
Before appearing in She-Hulk, Charlie Cox played Matt Murdock again in Spider-Man: No Way Home.
Fans will eventually be able to watch Daredevil: Born Again on Disney+. Here's what we know about the show, including Release Date And Cast, Plot
Daredevil Born Again: Release Date
The show is going to come out on Disney+. Daredevil: Born Again is set to come out in the spring of 2024 on Disney Plus. It will be part of Marvel's Phase 5 at that time.
The series will have 18 episodes, which will be confirmed at the 2022 San Diego Comic-Con. It will be part of Phase 5 of the Marvel Cinematic Universe.
Just announced in Hall H:

Marvel Studios' Daredevil: Born Again, an Original series starring Charlie Cox and Vincent D'Onofrio, streaming Spring 2024 on @DisneyPlus. #SDCC2022 pic.twitter.com/Nrt7xQmqfi

— Marvel Studios (@MarvelStudios) July 24, 2022
Variety said before that Matt Corman and Chris Ord are set to write and executive produce the new episodes for Disney Plus, which are now in the planning stages.
Seasons 1 through 3 of Daredevil and other Netflix co-productions like Jessica Jones, Luke Cage, Iron Fist, The Punisher, and The Defenders are currently available on Disney Plus.
Is Daredevil Born Again Begins Filming
Daredevil: Born Again, the Disney+ Marvel series about the superhero who can't see, has started shooting in New York. With Charlie Cox in the title role, the show is said to be different from the Daredevil series on Netflix that the actor was in before.
Daredevil: Born Again is currently set to come out in the first half of 2024, but a release date hasn't been set yet.
Daredevil Born Again: Cast
Cox and D'Onofrio will return as Murdock and Wilson "Kingpin" Fisk, respectively, in Daredevil: Born Again. The fact that they will be playing the same characters from the Netflix series suggests other returning cast members could be there.
So far, only Margarita Levieva and Sandrine Holt have been officially named as new actors. Both of their characters haven't been confirmed yet, but since Murdock's current relationship status isn't known, they could be potential love interests.
The son of "Many Saints of Newark" star James Gandolfini, who died in 2012, also joins the cast of "Daredevil: Born Again." Michael Gandolfini's character hasn't been revealed yet, but the fact that he was cast early on could mean it's a big part. Deadline says that Nikki James from the show Severance will also have a role on the show that has yet to be revealed.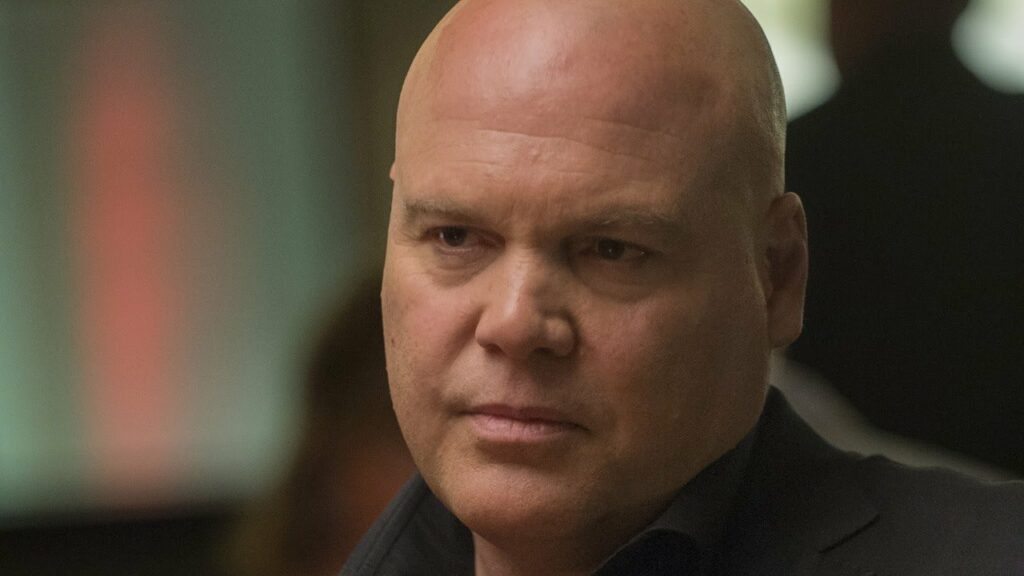 Daredevil Born Again: Plot
Details about the story of Daredevil: Born Again has yet to be out. But Cox, who is in charge of the show, says that the 18 episodes will focus more on Daredevil's work as a lawyer. This would fit in with many of the Disney+ shows and movies that have looked at a superhero's everyday day-to-day life.
Falcon and the Winter Soldier is about race and power in America; Hawkeye is a "get home in time for the holidays" story; and She-Hulk is more about how Walter balances being a lawyer and a superhero than it is about saving the world.
The movie's name hints at what it might be about. No one working on the show has said for sure, but it can't be a coincidence that "born again" is the name of a Daredevil story arc from 1986. A few parts of the arch were used in the Netflix show, so Disney showrunners may be interested in the continuity.
The Kingpin ruins Murdock's personal and professional life, and the comic series shows how Murdock gets his life back to normal. It would be a realistic plot and allow the show to tell a different origin story.
Daredevil: Born Again Will Not Be A Continuation Of The Netflix Series
Even though the show's main characters are coming back, it will not be Season 4 of Daredevil. Instead, Daredevil: Born Again will be its own thing and a kind of soft reboot. Similar to how The Suicide Squad (2021) used characters and actors from The Suicide Squad (2016) to tell a story that didn't follow the plot of the first movie but kept some of the characters and ideas.
She-Hulk has already shown how this new Murdock might look. The McU has a much lighter tone than the Marvel TV shows on Netflix, but Cox has promised that he won't change how he plays Murdock. For Daredevil: Born Again, the character will still need to make some changes to fit into the new world of the McU.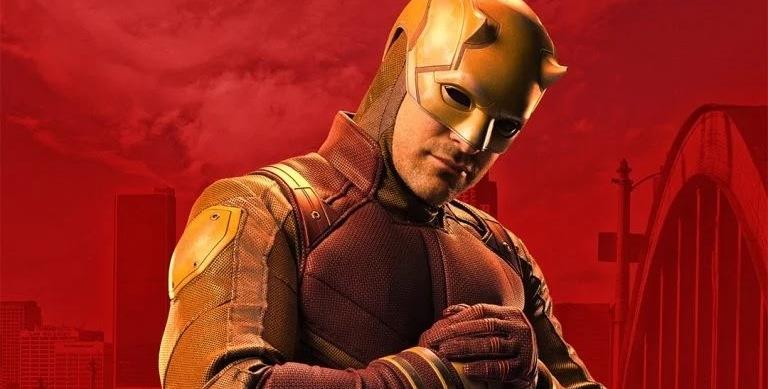 How Did Daredevil Season 3 End On Netflix?
In the final episode of Daredevil's third season, which was available on Netflix and saw Matt Murdock, Karen Page, and others defeat Wilson Fisk. Fisk agreed to return to prison in exchange for Matt not telling anyone about Fisk's wife Vanessa's role in the death of a federal agent.
In the meantime, Benjamin "Dex" Poindexter, a former psychopathic federal agent, turned on his boss Wilson Fisk but was paralyzed in a fight with the Kingpin. But in the last scene, Dex is getting an experimental treatment to fix his back, suggesting he will return to get revenge on Murdock and Fisk.
Murdock finally got back together with his ex-girlfriend Karen Page and his best friend and fellow lawyer Foggy Nelson. He let them know that he would like to work with them again. How much of the Daredevil series will stay canon is still in the air.
Read More
Be Entertained and informed with the latest news at techeducation.com! From the hottest trends to the most breaking news. And Also, Follow us on social media: Facebook, Pinterest, Twitter, and Linkedin. And be part of the movement! Share your thoughts, ideas, and opinions with us.