Exciting news for fans of nature documentaries! I just heard that Prehistoric Planet, the incredible show about the natural history of our planet, is coming back for a second season. Even better, it's been announced that Apple TV+ has renewed the series for five new episodes. If you're a fan of Sir David Attenborough's narrations, you're in luck – he'll be lending his voice to this series once again. The new episodes are set to air on May 22, so mark your calendars and get ready to learn about the fascinating world of prehistoric life!
According to a recent report by Deadline, the show has been given the green light for a second season. Jay Hunt, Creative Director of Apple TV+'s Europe division, explained that the first season was such a hit that it inspired a desire for more. He praised the show for its ability to bring dinosaurs to life in a way that had never been seen before and expressed enthusiasm for collaborating with the talented Jon Favreau and partners at BBC to create even more episodes. The upcoming season will feature five new episodes, each airing over the course of a five-day week-long period, and will premiere globally on May 22 on Apple TV+. Get ready to be transported back to the prehistoric era and discover even more incredible creatures!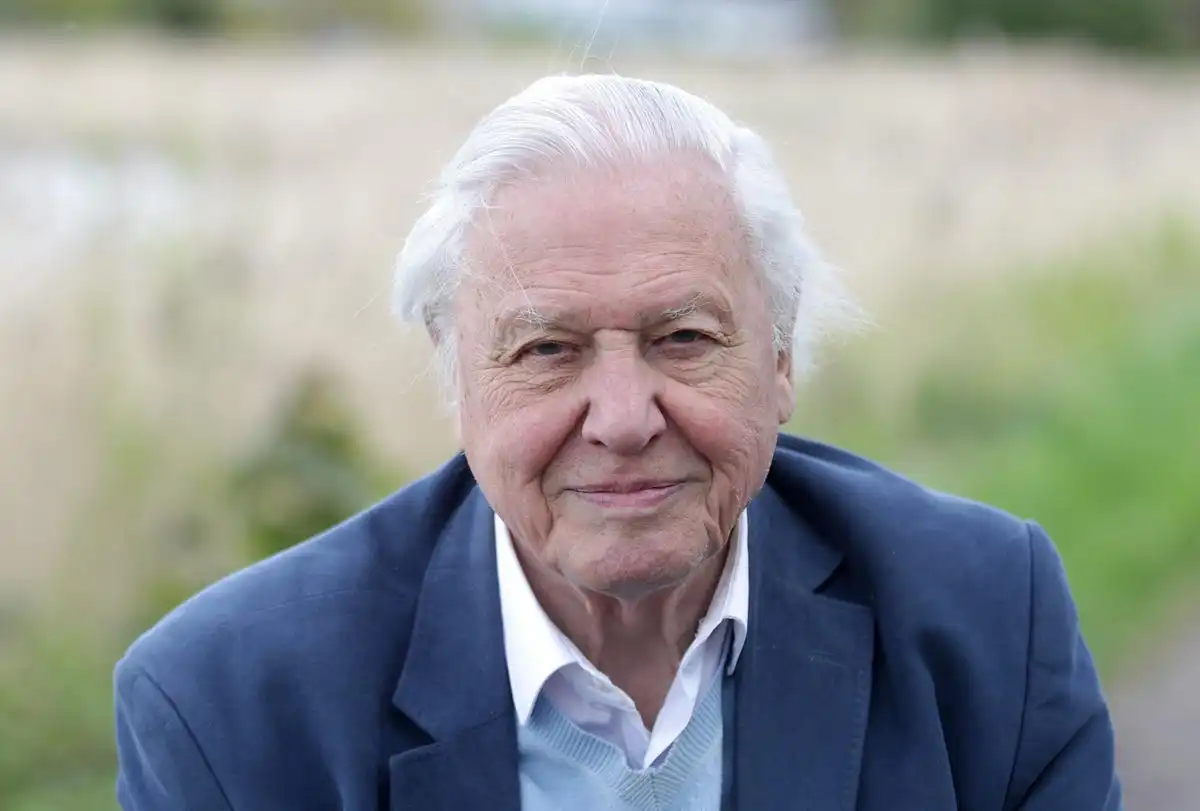 Attenborough will return as the series' narrator in the new series. Attenborough, a naturalist, and environmentalist, is well known for narrating, writing, and producing other documentaries and series such as Saving Planet Earth, Frozen Planet, Blue Planet, and Our Planet. Prehistoric Planet is an extension of Attenborough's decades-long campaign to protect the environment and all of Earth's species, in which he warns viewers about the threats facing our planet today.
The new series will also introduce viewers to new dinosaurs while revisiting species previously covered in the first season. The Tarchia, one of the largest members of the Ankylosauri family, is one of the new dinosaurs set to be researched in the one-of-a-kind immersive experience. The Tyrannosaurus Rex, on the other hand, will return in this new season. Previously, viewers were absolutely stunned to learn that the species, which is frequently depicted as a vicious predator in movies and television shows, could also be capable swimmers and tender mating partners. While scientists continue to learn more about the endangered or threatened species, the series enlisted the help of paleontologist Darren Naish to share this information.
Prehistoric Planet's first season premiered in May of last year. The series, which also aired on a five-day week and has a perfect critic rating on Rotten Tomatoes, explored the most recent knowledge of Earth's inhabitants from millions of years ago using cutting-edge technology. The series, executive-produced by Favreau, Mike Gunton, and BBC Studios Natural History Unit (Planet Earth), employs MPC's photorealistic visual effects (as seen in Disney live-action films such as The Lion King (2019) and The Jungle Book (2016)) as well as concept art created by Jellyfish Pictures (The Book of Boba Fett (2021). For the first season, an original score by Hans Zimmer, Ane Rozman, and Kara Talve (for Bleeding Fingers Music) was used. The show has been nominated for several awards, including the Annie Awards and the Cinema Eye Honors Awards, and it won the Excellent Score and Best Original Score awards for a Documentary TV Series at the Hollywood Music in Media Awards (HMMA) in 2022.
Season 1 of Prehistoric Planet is now available on Apple TV+.
Read More: