Clarkson's Farm Season 2 Release Date Has Been Confirmed By Prime Video
After the enormous success of the first season of Clarkson's Farm, which aired on Amazon Prime Video in June, fans of the show have eagerly awaited news of a second season. The wait is finally over as Amazon Prime Video has officially confirmed the production of season 2 and has also announced the release date for the show.
The new season of Clarkson's Farm will be available to stream on Amazon Prime Video in over 240 countries and territories, meaning that fans from all around the world will be able to enjoy Jeremy Clarkson's comedic farming antics once again.
So, Continue reading to learn everything you need to know about this show.
Clarkson's Farm Season 2
The release date for the highly anticipated second season of Clarkson's Farm has been officially confirmed by Amazon Prime Video. The new season of the show will be available for streaming on Friday, February 10, 2023. The news of the release date was announced in a creative and engaging way through a quiz on Prime Video's Instagram page.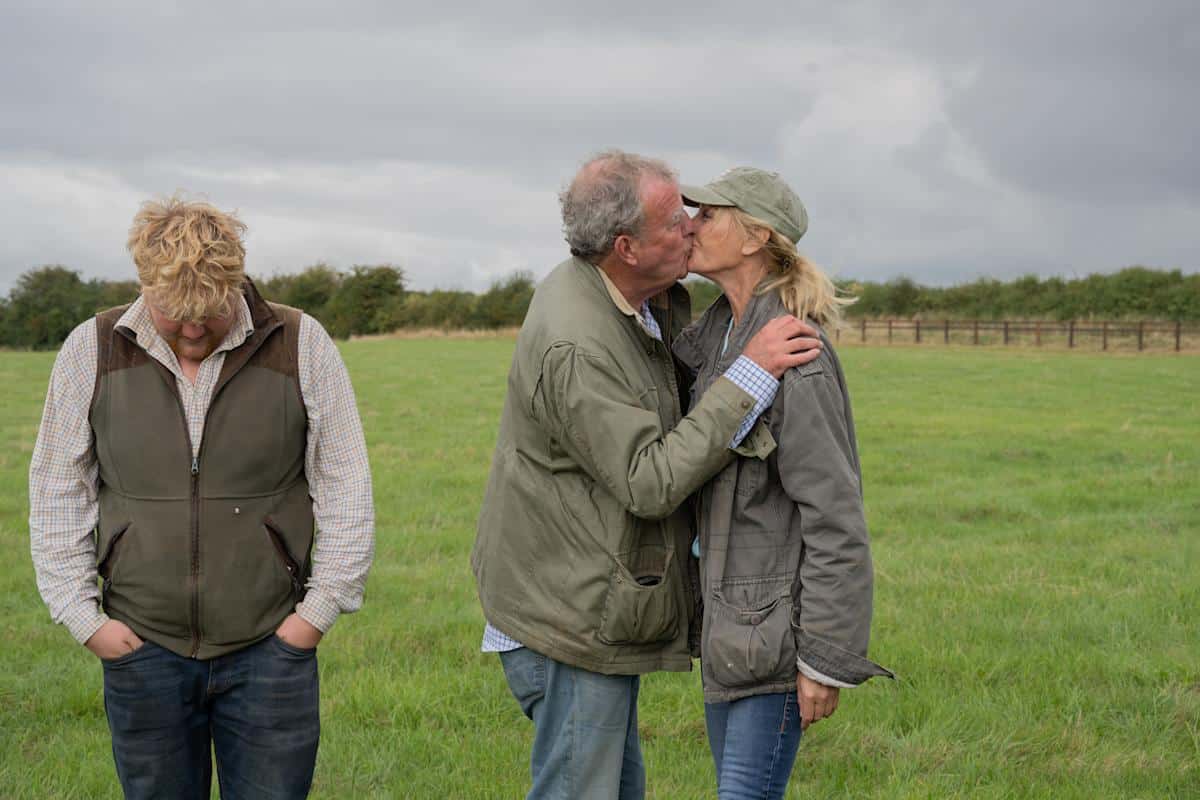 Fans have been eagerly awaiting the return of Clarkson's Farm since the debut of the first season in June 2021. Amazon Studios UK Head of Originals, Dan Grabiner, recently shared some insight on the production of the second season during a speech at the Edinburgh TV Festival.
He stated, "Season 2 has just about wrapped filming. It looks amazing. I think that's fair to say." This statement has only added to the excitement and anticipation of the second season of Clarkson's Farm.
Read More: "90 Day Fiancé" Are Ed And Liz Still Together?
What Can Fans Expect From The Upcoming Season Of Clarkson's Farm?
The second season of Clarkson's Farm will feature Jeremy Clarkson as he continues to manage Diddy Squat Farm and expands into new areas. Fans will be delighted to see the return of Kaleb Cooper, who will once again be keeping a close eye on Clarkson's farming activities. Along with Kaleb and Clarkson, viewers can also look forward to seeing the return of other beloved characters such as stone wall expert Gerald, 'Cheerful' Charlie, and Clarkson's wife and Diddly Squat shopkeeper, Lisa Hogan.
The series is described by Amazon Prime Video as an "unfiltered love letter to farming." Dan Grabiner, Amazon Studios Head of UK Originals, shared his thoughts on the upcoming season at the Edinburgh TV Festival. He said, "We are delighted to be joining the team for another year in the life of Diddly Squat, and we wish Kaleb and farmers across the country luck as Mother Nature continues to take revenge on Jeremy."
He also mentioned that the show is currently in the editing stage and looks promising. He added, "It's just great to see someone like Kaleb. He had never been on television before. He's authentic – he was the tractor driver who happened to work nearby the farm. And I think it just shows you that new talent, particularly that sort of expert, authentic talent, can just explode with the right vehicle and the right approach to the show. So I think observing his rise has been really an exciting part of that show."
First look at Clarkson's Farm season 2
Clarkson and Kaleb revealed the news of the second season of Clarkson's Farm with a short video from the farm. They also shared some early images of the Diddly Squat crew reunited and back in action. Fans can stay updated on the happenings on the farm by following Clarkson and Kaleb's Instagram accounts, where they regularly post entertaining behind-the-scenes glimpses of the show and their daily lives in Chipping Norton.
Amazon Prime Video has also shared some details of what to expect from the upcoming season. Viewers can look forward to the introduction of new animals and crops to the farm, Jeremy's dealings with the local council as he expands his operation with a restaurant, and Kaleb once again coming to the rescue in various situations.
Follow us on thetecheducation.com for more latest updates and recent news.
Read More: "Love Island UK Season 2" Which Couples Are Still Together?