Perry Mason Is Back In Action In The Highly Anticipated Second Season Of The Hit Hbo Series. Set In The Gritty And Glamorous World Of 1930s Los Angeles, Mason, Played By Matthew Rhys, Is A Down-on-his-luck Private Investigator Who Finds Himself Embroiled In Another High-stakes Case.
As Mason Navigates The Complex Web Of Corruption And Deceit That Permeates The City, He Must Also Confront His Own Inner Demons And Past Traumas. With A Talented Ensemble Cast, Stunning Period Sets And Costumes, And An Intricate Plot Full Of Twists And Turns, Perry Mason Season 2 Promises To Be A Thrilling And Unforgettable Ride.
Perry Mason Season 2: Release Date
The second season of Perry Mason starts on Monday, March 6, 2023, at 9 p.m. (EST) on HBO and HBO Max in the US. A release date for the UK will be announced at a later time.
In the UK, the new episodes should be shown on Sky Atlantic and NOW, just like the first run.
Perry Mason was picked up for a second season in July 2020. HBO's head of drama, Francesca Orsi, said, "Viewers have loved being taken back to 1930s Los Angeles every week, and we're excited to have the show back for a second season."
Fans have had to wait a long time for the show to return. The main reasons for the long wait were the pandemic and the process of changing the show from a limited series to an ongoing one under new showrunners Jack Amiel and Michael Begler.
How Many Episodes Will Perry Mason Season 2 Be?
Season 2 of Perry Mason has eight episodes, just like Season 1.
Perry Mason Season 2: Cast
Matthew Rhys (The Americans) is back to star in the second season of Perry Mason as the title character, a private investigator and defence attorney who is about to take on his most dangerous case to date.
Chris Chalk (When They See Us) and Juliet Rylance (McMafia) also reprise their roles as beat cop Paul Drake and legal secretary Della Street, respectively. Both of these characters were important in the books that inspired the series.
Shea Whigham (Gaslit) is back as Perry's friend Pete Strickland. Eric Lange (Brand New Cherry Flavour) is back as LAPD Detective Gene Holcomb, Justin Kirk (Kidding) is back as Hamilton Burger, and Diarra Kilpatrick (The Twilight Zone) is back as Paul's wife, Clara.
Katherine Waterston, who is known for her roles in the movies Fantastic Beasts and Alien: Covenant, is a major new addition to the Perry Mason cast for Season 2. She plays a school teacher named Ginny Aimes.
Her optimistic view of life is welcomed by both Perry and his son, Teddy, who is in one of Ginny's classes. The Great Depression is a bad time for everyone.
Hope Davis from "Succession" Sean Astin from "Stranger Things," Tommy Dewey from "Casual," Paul Raci from "Sound of Metal," Jen Tullock from "Severance," Mark O'Brien from "61st Street," and Wallace Langham also star in Season 2 of "Perry Mason" (CSI).
John Lithgow (The Old Man) and Tatiana Maslany (She-Hulk) are missing from the new episodes. Maslany has previously hinted that her mysterious preacher sister Alice will be in more stories (via Collider).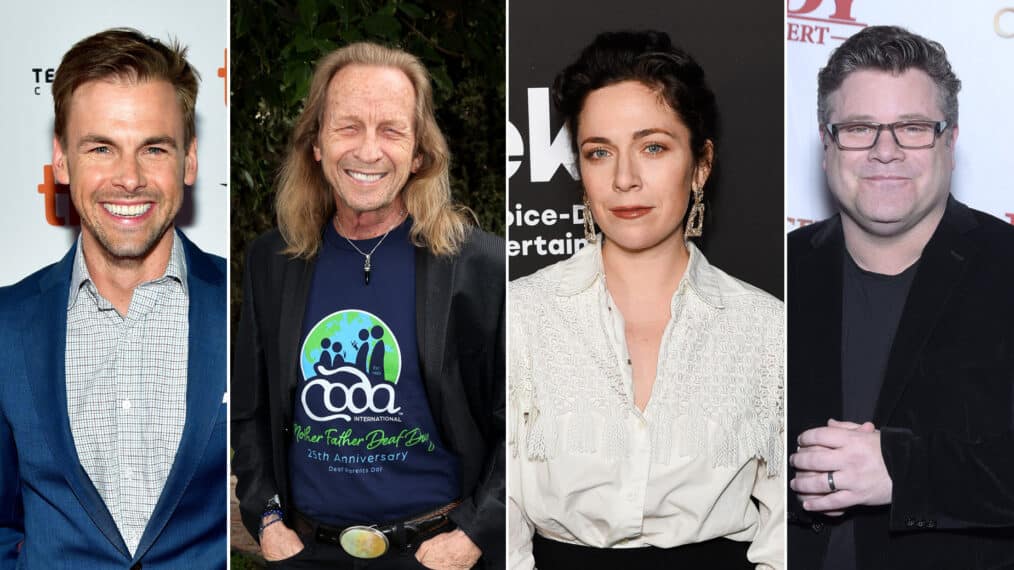 Who Are The Showrunners For Perry Mason Season 2?
Ron Fitzgerald and Rolin Jones were the original showrunners for the first season of "Perry Mason." They were in charge of the show while it was on HBO. But the two have moved on to other projects—Jones created "Interview with the Vampire" on AMC, for example—and have been replaced by Michael Begler and Jack Amiel, two big names.
These two people came up with the idea for "The Knick," the hugely underrated medical drama on Cinemax that stars Clive Owen. They also worked together on "Malcolm in the Middle" and "Raising Helen," a romantic comedy starring Kate Hudson. Based on their work on "The Knick," we look forward to seeing where they take "Perry Mason" next.
Perry Mason Season 2: Plot
Whigham, who plays Perry's old partner Pete Strickland, says that the second season of Perry Mason takes place in 1933. It starts with the law firm of the main character taking on civil cases instead of criminal ones. That means Drake is working on his own until the season's main plot gets going.
Whigham also said that Perry is "in the soup" again, which means he is in trouble. He doesn't say much about it, but maybe Mason is still troubled by what he saw and did in World War I. In Season 1, Perry did have a drinking problem, and 1933 was the last year of Prohibition.
If you want to know more, HBO also put out an official plot summary for Season 2:
Months after the Dodson case has come to an end, the scion of a powerful oil family is brutally murdered. When the DA goes to the city's Hoovervilles to pinpoint the most obvious of suspects, Perry, Della, and Paul find themselves at the center of a case that will uncover far reaching conspiracies and force them to reckon with what it truly means to be guilty.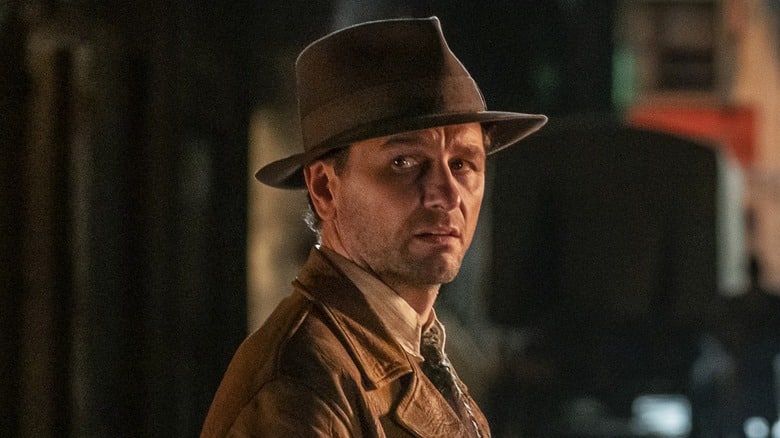 Perry Mason Season 1: Recap
The first season of Perry Mason ended with innocent defendant Emily Dodson's case being called a mistrial because Pete paid off one juror to vote not guilty. In contrast, the two others came to the same conclusion.
Emily was permitted to travel with "Baby Charlie," who was not her actual child brought back to life. Instead, Birdy set up "Baby Charlie" as a bait and switch to persuade Sister Alice to keep her promise that she could revive Charlie.
In the meantime, Pete left to work for Hamilton Burger, bad cop Ennis got what he deserved when his partner Holcomb drowned him in a fountain, and Perry and Della Street started their own business with Paul Drake as their investigator.
Where To Watch Perry Mason Season 2
With the second season of "Perry Mason" coming up, it might be interesting to see how the main character went from being a detective to a lawyer. It would help to learn more about Della Street and Paul Drake's pasts.
Or you haven't seen the first season of the HBO period drama and want to watch the mystery unfold for the first time. No Matter Why, Season 1 of "Perry Mason" can be found on HBO Max.
Perry Mason Season 2: Trailer
In February 2023, the full trailer for the second season of Perry Mason came out. Look Below:
Read More
Be Entertained and informed with the latest news at techeducation.com! From the hottest trends to the most breaking news. And Also, Follow us on social media: Facebook, Pinterest, Twitter, and Linkedin. And be part of the movement! Share your thoughts, ideas, and opinions with us.