American crime drama television series Joe Pickett is directed by John Erick Dowdle and Drew Dowdle. The show is an adaptation of Charles James Box and the Dowdle brothers' best-selling book series of the same name.
Joe Pickett was an instant hit when it premiered on Paramount Plus because of its original plot and a stellar cast. From the response to the show, it was evident that a second season would be produced. This brings us to our next question: when will Season 2 of Joe Pickett release date? Most importantly, will the original cast members return for the sequel? All such inquiries are addressed in the article that follows.
Announcement Of Renewal Of "Joe Pickett" Season 2 By Spectrum
Spectrum renewed Joe Pickett for a second season on February 9, 2022, after it proved to be one of the streaming service's most popular shows. In terms of Spectrum Originals, it was the most-watched program in the platform's history.
Looks like Saddlestring's Game Warden is here to stay! Excited to announce Paramount Television Studio's acclaimed series, #JoePickett, has been renewed for Season 2! pic.twitter.com/lq1CdR26Ii

— Paramount Television Studios (@ParamountTVS) February 9, 2022
The C.J. Box adaptation was the company's most-watched original prior to the release of the entire season, according to Katherine Pope, Head of Spectrum Originals, who spoke to Deadline about the number of households that watched it in its first month following its December launch.
Joe Pickett Season 2 Expected Release Date
According To collider Joe Pickett Season 2 has no release date or production details as of yet. The entirety of Season 1 is available to stream on Spectrum and Paramount+.
Keean Johnson, Star Of Alita: Battle Angel, Joins As A Regular Cast Member Along With Three Other Actors
The second season of the Spectrum drama Joe Pickett will likely feature a larger and more talented cast than its predecessor. According to Deadline, Keean Johnson, star of Alita: Battle Angel, has signed on as a series regular. Along with him, three other returning cast members – Vivienne Guynn, Chad Rook, and Aadila Dosani – were promoted to series regulars in advance of the second season.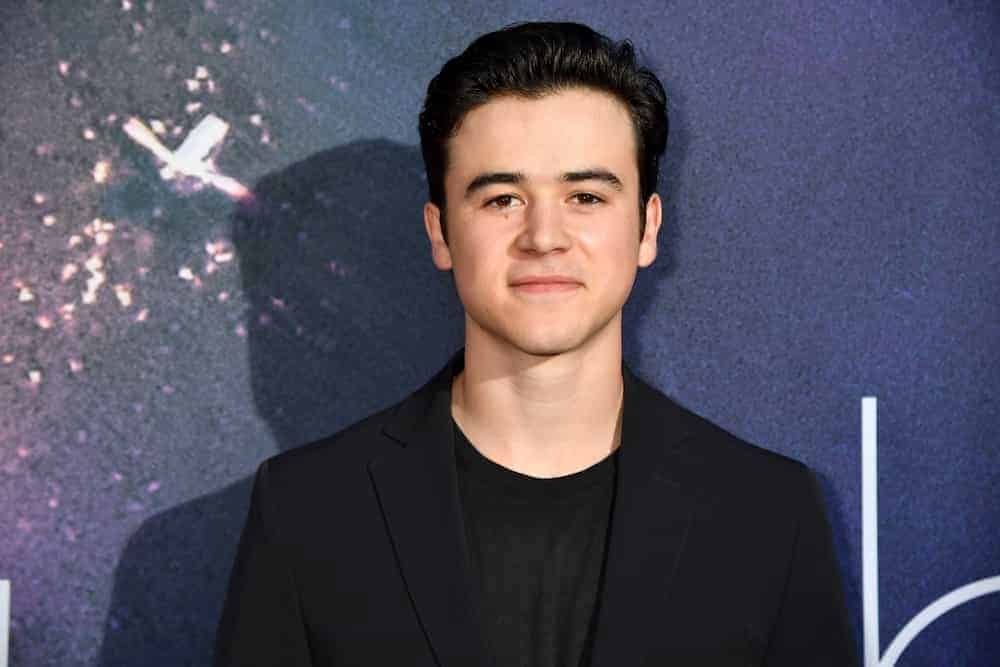 Johnson has just finished filming American Tragedies: Waco – The Trials for Paramount+, in which he portrayed the young David Koresh, the leader of the Branch Davidians, who at the time used the alias Vernon Howell. Johnson has a great deal of familiarity with the show's creators, as both Dowdles served as showrunners for the series. Before that, he appeared in the HBO hit Euphoria and the Roland Emmerich film Midway.
Patrick Gallagher, Alex Breaux, Sean Wei Mah, John Ralston, Cheryl De Luca, Chris Gauthier, Emily Alabi, T'ánhálás Redvers, and Aaron Dean Eisenberg are among the recurring stars for the upcoming season.
What Can We Anticipate From Season 2 Of Joe Pickett?
One of the two storylines in Joe Pickett Season 2 is about Joe and his wife Marybeth. When Joe discovers a hunter who has been slaughtered and mockingly posed as an elk before being strung up, he is horrified. He had the terrible idea that someone in Saddlestring is intentionally hunting hunters. Marybeth begins her investigation after Marissa Left Hand, a young Arapaho woman, mysteriously disappears.
Thompson will play Joe's new sidekick, Luke Brueggeman, a trainee at Game and Fish with a big mouth and a decent heart. The description also claims that he hates horses and employs an "unconventional method" to catch the inebriated Elk. Guynn makes a comeback in the roles of April Keeley, Joe's adopted daughter, Rook McLanahan, an inept deputy, and Cricket, a quirky deputy who has a crush on a runaway.
Also Read: