The Roy family approaches the end as Season 4 of Succession nears its halfway point. In Episode 4, we discovered that Shiv (Sarah Snook) was pregnant. In Episode 5, Shiv and her family go to Norway to ensure the GoJo deal goes through. She's told to drink and do drugs while she's there, and we can't help but wonder if she had an abortion.
So far as we know, Shiv hasn't told anyone, not even her husband Tom (Matthew Macfayden), that she's pregnant. We wouldn't blame her for wanting an abortion because of the stress of her father's death, finishing the GoJo deal, and the strain on her marriage. So, did she get one? If not, how is she drinking if she didn't?
Did Shiv Get An Abortion?
Shiv wants to show that she can keep up with her brothers throughout Episode 5 when they close the deal with Lukas Matsson (Alexander Skarsgard). If she said no to drinking, it would make her family wonder, but it could also make the business sharks wonder. So, when Matsson tells Shiv something personal over whisky and drugs, we can't help but worry about Shiv's baby.
Shiv is holding a glass of whisky, and Matsson gives Shiv a bump with his vial of cocaine. Shiv asks Greg to get her a cup of coffee first. Then she is seen with a half-drunk pint of beer in her hand. Shiv even seems to take a sip of the whisky at one point, but she seems to avoid doing a bump of the cocaine sneakily. Later in the show, when the Roy children are happy about Matsson's offer, Shiv appears to take a sip of champagne.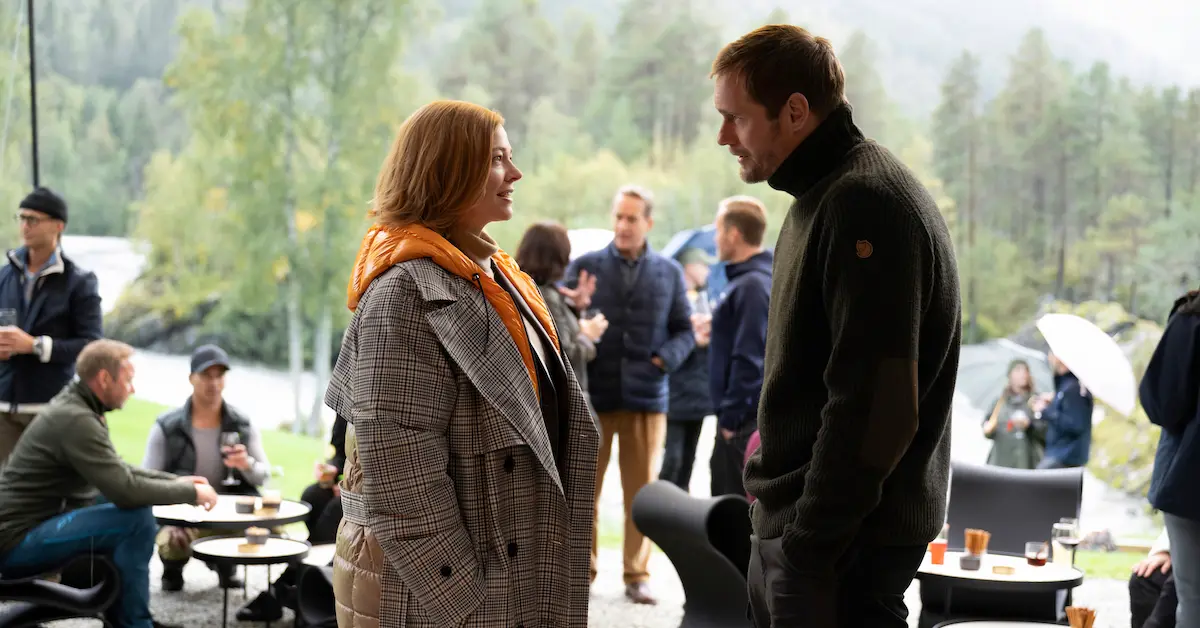 We don't want to jump to conclusions, but we can't help but wonder if Shiv had a secret abortion sometime between the start of Episode 4 and the beginning of Episode 5. In Episode 4, we found out that Shiv was 20 weeks pregnant. This is a late abortion, but it is still allowed in New York. Shiv would have been out of service for at least a day or two, so we probably would have known.
Related Stories Recommended By Writer;
On the other hand, we all know that pregnant women shouldn't drink coffee, booze, or cocaine. We're sure Shiv would want her offspring to be as healthy as possible, so she wouldn't do anything that could hurt the fetus. Our best guess is that Shiv follows pregnancy rules as best she can. Studies have shown that low drinking levels and caffeine aren't dangerous to the baby.
Another possibility is that Shiv is just pretending to sip her drinks and isn't drinking them. No matter what Shiv does to fix her glasses, it doesn't seem likely that she had an abortion. Shiv's pregnancy was mentioned in the last show, so it seems unlikely that she would do anything about it off-screen.
No matter what, we all can't wait for everyone to discover that there will be another Roy in the mix.
You can follow us on Twitter and read our most recent posts for additional information about other shows, series, current episodes, and other topics.