Marvel's What If Season 2 Release Date: Everything You Need To Know!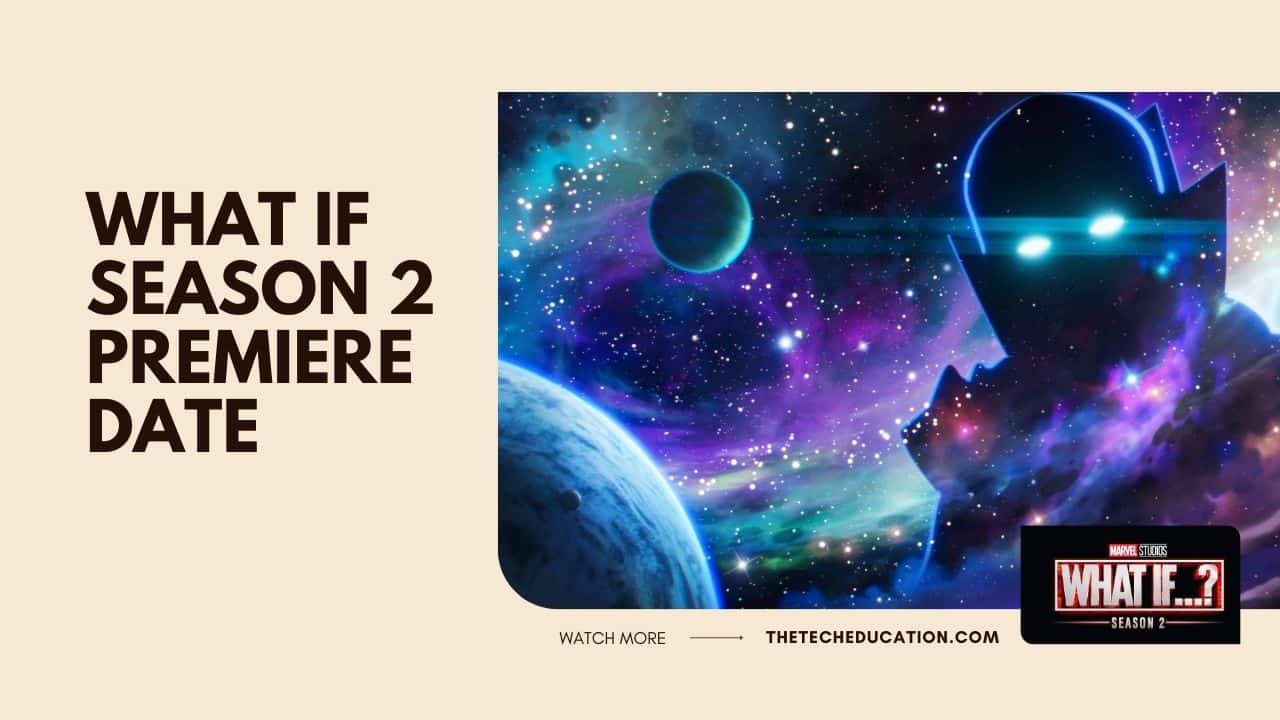 What Would Happen If…? It was a significant step forward in Phase 4 because it expanded on the introduction of the MCU's Multiverse and served as Marvel Studios' first foray into animation. Season 1 already gave us Captain Carter, Doctor Strange Supreme, Infinity Ultron, and a slew of other crazy scenarios, and Season 2 appears to be promising even more.
What If…? was previously confirmed in the official production brief for Moon Knight. Season 2 was supposed to come out by the end of 2022. Meanwhile, Disney+ Netherlands sent out a newsletter claiming that the animated premiere would take place on July 20, but this was obviously false.
Marvel Studios has finally confirmed the release date for What If…? Season 2 will be available on Disney+, but it appears to have been postponed.
What If Season 2 Premiere Date
Season 2 of What If… will premiere in early 2023. A second season of What If…? was confirmed as the first was coming out, and it has recently been confirmed by head writer A.C. Bradley to premiere on Disney Plus in 2022.
It's encouraging that the second batch of episodes was being developed while the first season was still being produced, with one idea actually being pushed back to sit in the other crop, indicating that development is clearly well underway.
What If Season 2 Speculated Plot
The plot of What If Season 2 will revolve around The Watcher, who will continue to investigate the various strange events and worlds that exist across the various timelines of the multiverse.
He will encounter new characters and heroes, make observations, and work to keep the Multiverse safe. According to reports, the second season will shed light on Captain Carter and The Watcher's relationship and show the pair growing together.
Explore the multiverse in a whole new light 🌀 Marvel Studios Assembled: The Making of #WhatIf, an Original Special, is now streaming on @DisneyPlus. pic.twitter.com/OxWE7tmTss

— What If…? (@whatifofficial) October 27, 2021
The plot of the new season will pick up where the first season left off, with famous MCU characters taking on the roles of their animated counterparts. For an episode, the series is also expected to draw inspiration from the limited series comics Marvel 1602.
As the title suggests, the heroes and villains will be placed in the year 1602 in one of the episodes of What If Season 2.
What If Season 2 Speculated Cast
Given Bradley's comments about using Shang-Chi, Eternals, and other Phase 4 characters, we can safely assume that at least some of the live-action cast will be providing the voices.
There's a lot of top Hollywood talent in these films, including Simu Liu, Kumail Nanjiani, Angelina Jolie, and Florence Pugh, and What If…? has proven that Marvel can wrangle some of its heavy hitters to provide a few lines.
Who will reprise their on-screen roles remains to be seen, but rest assured that we will be watching the known cosmos and beyond for more information as it becomes available.
Where To Watch What If Season 2
The Disney Platform Distribution-distributed action-adventure animated series was created exclusively for Disney Plus, the original network for its release.
What If Season 2 will, like its predecessor, be streamed on Disney+. A typical episode of the show lasts between 30 and 37 minutes, and it is only available in English.
A third season is currently in the works, and it will be available to the public on the same platform, Disney Plus. Once the release date is set, which is most likely in early 2023, the new season of What If…? will release episodes every week until it concludes.
What If Season 2 On Social Media
The announcement of the second season of What If has sparked interest among viewers. The series has an official Twitter page with the handle "@whatifofficial" and an official Instagram page with the handle "what-if" that keeps the audience up to date on show news.
Just announced at #SDCC2022:

Marvel Studios' What If…? Season 2, an Original series, streaming early 2023 on @DisneyPlus. pic.twitter.com/ajOYCWccm6

— What If…? (@whatifofficial) July 22, 2022
The audience hopes to see the unfinished episode between Gamora and Tony, as well as Captain Hydra, this season. The audience is looking forward to the new season and has stated that the first season gave them chills.
Fans express their hope that the new season will be better than the previous one and will feature more creative MCU storylines.
What If Season 2 Trailer
The What If Season 2 trailer has not yet been officially released, but a small teaser trailer with some hints is provided below.
The narrator can be heard at the beginning of the teaser explaining the various possible outcomes. As the teaser progresses, various MCU heroes can be seen in various situations. The teaser doesn't reveal much, but it does give us a taste of what the new season will bring.
FAQ:
Will there be a What If season 3?
During the Marvel Studios animation panel at the San Diego Comic-Con, it was revealed that the second season of "What If?" will premiere on Disney+ in early 2023, and that the series has been renewed for a third season.
Who is Liam in What If?
Julian Sands: Liam Strom.
How does What If end?
Cassidy (Daniella Pineda) awakens from a coma after being run over by Anne's nemesis and lives happily ever after with Avery (Saamer Usmani) — that's right! "What/If" even had a plotline about comas and amnesia!
Read More