The highly anticipated  Shadow and Bone season 2 is now available for viewing on Netflix, prompting fans to reconnect with beloved characters and the talented cast. Among the cast members generating buzz and excitement from fans are Danielle Galligan and Calahan Skogman, who are sure to capture viewers' hearts with their on-screen chemistry.
In Shadow and Bone season 1, Danielle Galligan portrays Nina Zenik, an imprisoned Heartrender captured by the Fjerdans. Throughout the season, Nina joins forces with the Crows, while Calahan Skogman plays the role of Matthias, a Fjerdan Drüskelle who played a part in Nina's capture. As the storyline unfolds, it becomes clear that Nina and Matthias share a forbidden romantic connection.
Calahan Skogman and Danielle Galligan have such strong screen chemistry that Shadow and Bone fans naturally wonder if the actors are dating offscreen. In real life, are Galligan and Skogman lovers or just good friends? Here's what we know!
Are Danielle Galligan And Calahan Skogman Dating In Real Life?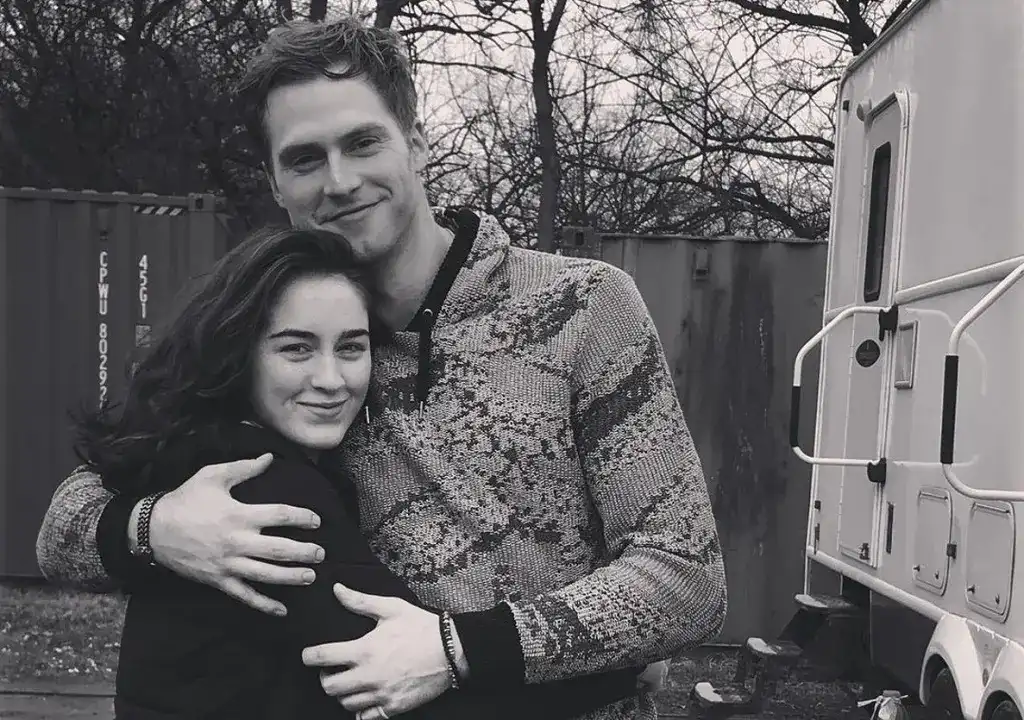 As reported by Netflixlife, the on-screen couple Danielle Galligan and Calahan Skogman, who portrays Nina Zenik and Matthias Helvar in "Shadow and Bone," are not involved in a romantic relationship in real life. Despite their excellent on-screen chemistry, the two are just friends and have not confirmed any rumors of a potential romance. It's worth noting that Skogman has been previously linked to model Taylor LaShae, at least until the fall of 2022. However, both Galligan and Skogman regularly feature each other on their respective Instagram profiles.
In October 2022, tattoo artist and Danielle Galligan's cousin, Elva Carroll, shared a photo on social media of a new tattoo she had created for Galligan. The tattoo features the name "Cal" alongside a heart symbol, which has prompted speculation about a romantic connection between Galligan and Skogman. However, it's important to note that this tattoo could also symbolize a close friendship between the two actors. Moreover, during a panel at the Empire Convention held in Paris in 2021, Calahan Skogman referred to Danielle Galligan as his "best friend."
How Did The Rumors About Their Relationship Start?
The frequent appearances of Danielle Galligan and Calahan Skogman on each other's Instagram pages have fueled speculation about their relationship. While some sources claim they are in a committed romantic relationship, others assert they are merely close friends. It is uncertain where these rumors began, but their on-screen chemistry and social media activity are likely to blame. However, it is essential to remember that the actors' private lives should be respected regardless of their relationship status and that rumors should not be considered conclusive proof.
Calahan Skogman Girlfriend Is Taylor Lashae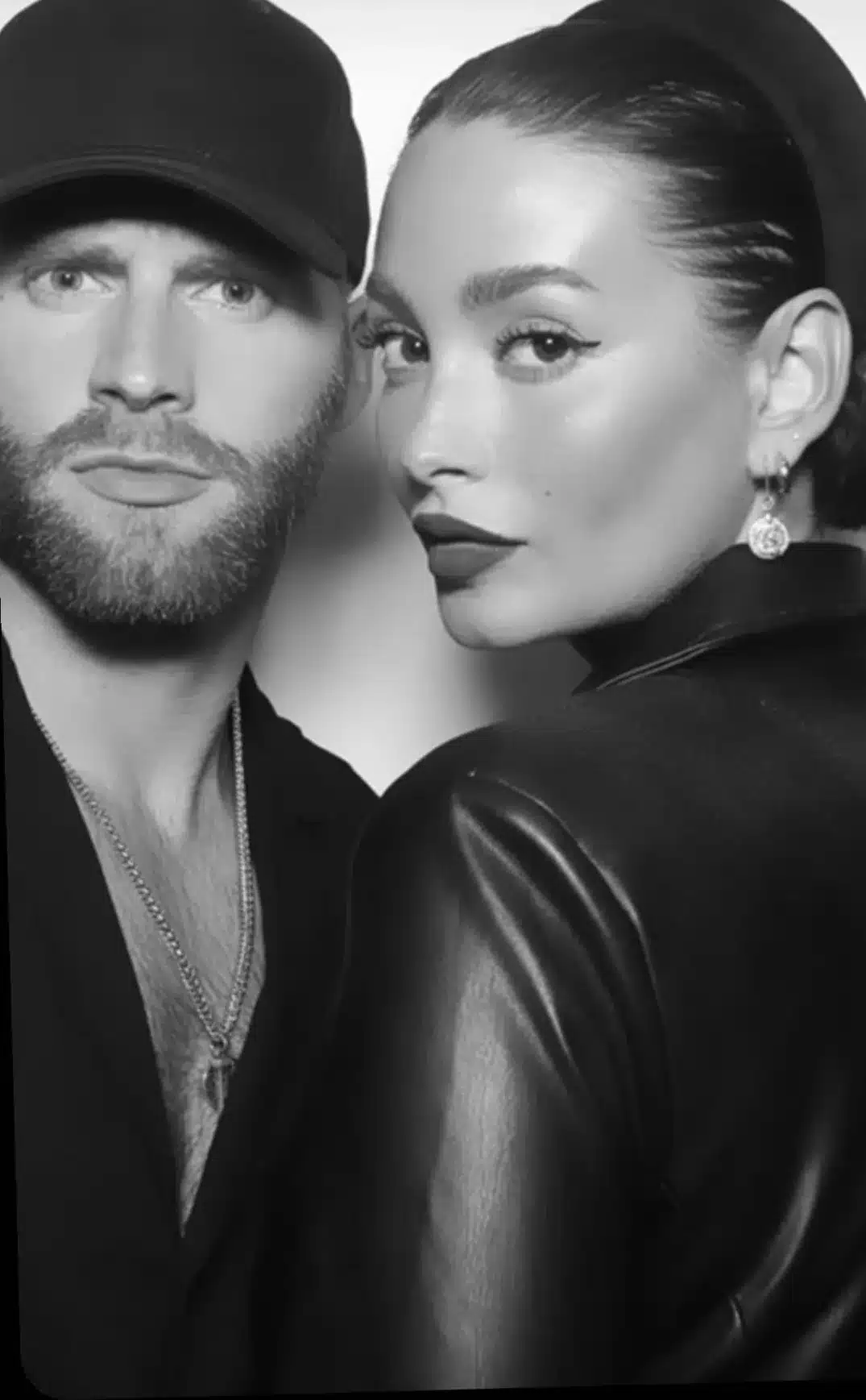 Calahan Skogman's girlfriend, Taylor LaShae, is a creative director and actor based in Los Angeles. Originally from Texas, LaShae has established herself in the film industry, having appeared in films such as K4 1/2, Je T'Adore, and The After (2013). In addition to her work in acting, LaShae hosts the podcast Dial In and creates preset packs for photography with a nostalgic aesthetic. Skogman and LaShae have been seen together in Paris, France.
In March 2022, fans observed that Calahan Skogman and Taylor LaShae were on a romantic holiday when they were seen together in Paris. While in France, the couple was observed participating in various events and appeared to be getting to know each other better.
Taylor LaShae has an Instagram account with the username @taylorlashae and has amassed 888K followers. She also manages the online jewelry store basic.spac, which has a significant following among her fans. Both Calahan Skogman and LaShae frequently share pictures of each other on social media, indicating that they share a close relationship. They have also been seen attending each other's events. Despite the rumors about Calahan and his co-star Danielle Galligan from Shadow and Bone had a romantic connection, it appears that they support each other's professional endeavors.
Danielle Is Dating Michael- David Mckernan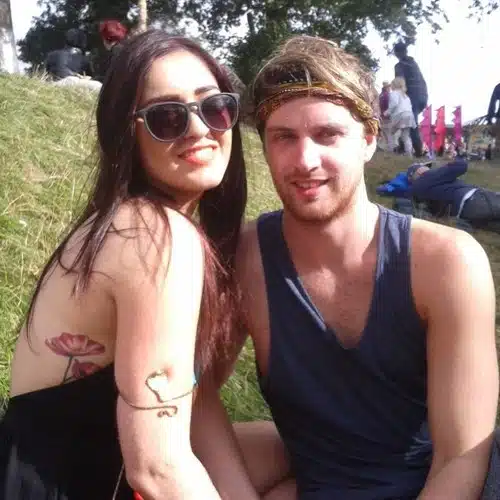 Danielle Galligan is in a romantic relationship with Irish actor and filmmaker Michael-David McKernan.
Michael-David McKernan is based in Dublin and studied drama and theater at Trinity College Dublin. He made his directorial debut with the single-shot narrative short film HALO, which gained over 250,000 views on Omeleto and won the Best Director: Irish Short award at the Cork International Film Festival. He has also received the Emerging Directors Award in Ireland.
Michael has directed a variety of music videos, such as "Sunset" by Daith and "Waiting To Breathe." It is evident in his work that he has a talent for narrative and bringing his ideas to life on screen.
Galligan and McKernan's relationship is less well-known than those of other famous individuals. Because they prefer to keep their personal lives private, they rarely share photos of each other on Instagram.
McKernan's Instagram account, @michaeldavidmckernan, has over 1,000 followers who view his artwork and behind-the-scenes photographs. Galligan and McKernan are evidently close and supportive of each other's professional endeavors, despite maintaining their relationship in secret.
Read More: 
Be Entertained and informed with the latest news at thetecheducation.com! From the hottest trends to the most breaking news. And Also, Follow us on social media: Facebook, Pinterest, Twitter, and Linkedin. And be part of the movement! Share your thoughts, ideas, and opinions with us.