In Shadow and Bone, are you crazy about Durast? Here is all the information we have about Durast. Shadow and Bone has a complicated vocabulary for its "magic" users, called Grisha, and their different kinds, like the Durast, which is a type of Fabrikator. The Netflix show based on Leigh Bardugo's best-selling book is interesting to watch. Still, its complicated vocabulary makes even the most dedicated viewers scratch their heads regarding the types and powers of Grisha, especially the Durast.
What Is A Durast In 'Shadow And Bone'?
In the world of the Grisha, there are three "orders" of Grisha. The Grishaverse website says that Durasts are Materialki, the Grisha's "laboratory masters." Their keftas are purple and embroidered in gray or red.
Durasts wear purple and gray keftas and are good at making clothes. "Grisha steel, corecloth (which is like modern body armor), textiles, glass, wood, and stone" are some of the things they can make.
The other kind of Materialki, called Alkemi, sports purple and red keftas. They can use drugs and explosives in dangerous ways.
Materialki has the lowest rank in Shadow and Bone, but Durasts are important because they can make amplifiers. To do this, they have to mold a piece of animal bone to the body of a Grisha to give it more power. Durasts are very important to the characters' goals, especially in Season 2 of the show.
In Shadow and Bone, the word "merzost" is used to talk about a "grotesque" part of Grisha's science. The Darkling's desire to make the Shadow Fold bigger in the show makes shadow animals called nichevo'ya, which means "nothing." Unfortunately, their hold on him is bad for his health, and he tries to fix it by using more merzost.
Corporalki, the top Grisha order, wears red keftas with black or gray symbols to show what they do. Heartrenders, or people who can control their bodies, are fighters for the Grisha. They wear red and black, while the medical teams, called Healers, wear red and gray.
Tailors are a rarer type of Corporalki who can change how others look at will. Their keftas are red and have blue stitching on them.
The Etherealki are the second type of Grisha, and they deal with the wild world. Their keftas have a blue base with red, silver, or light blue thread. The Darkling and the Sun Summoner are technically Etherealki, but their keftas are black and gold, respectively.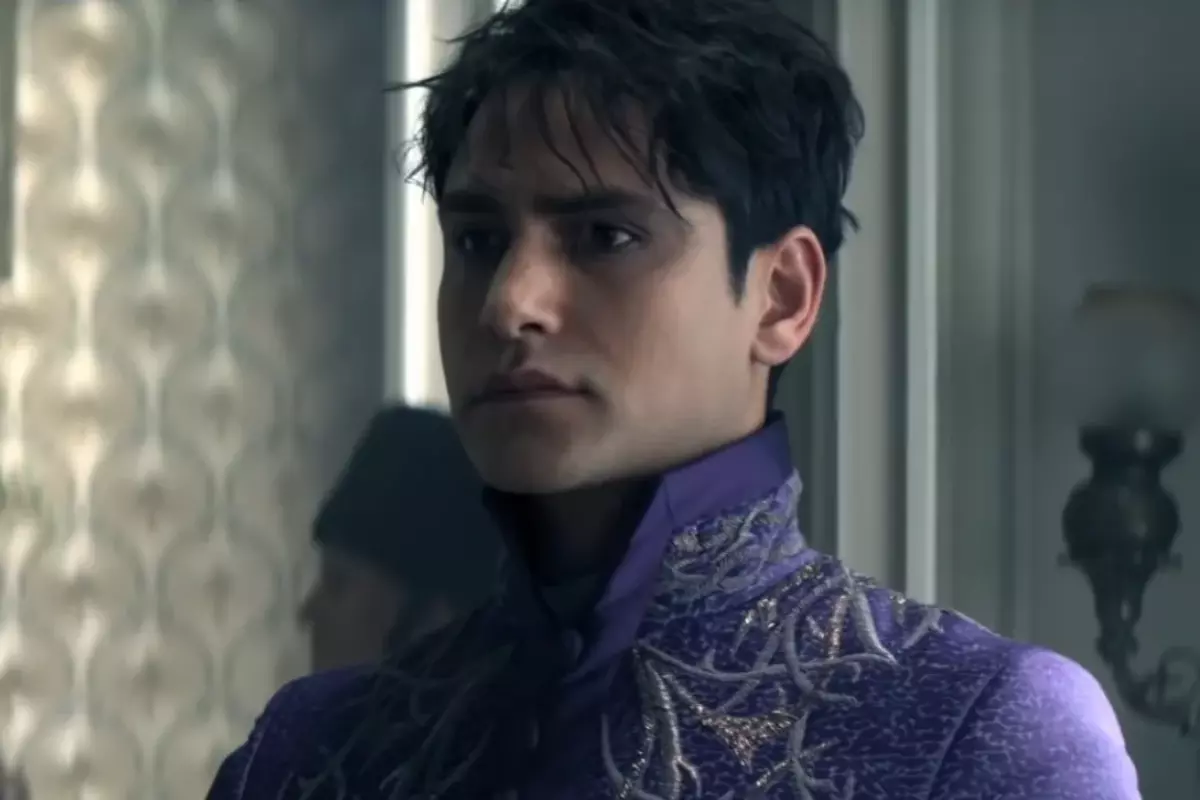 Squallers control the pressure of the air and wear blue and silver, Inferni uses fire and wears blue and red, and Tidemakers call up and control water while wearing blue and pale blue.
Not everyone in Ravka or the rest of the world is a Grisha, but it's always interesting to see how the characters decide to use their powers for good or evil.
What Is A Grisha?
Think of Grisha (say "gree-shuh") as the superhero of this world. They have special abilities that come from their genes, like the X-Men's mutants. Grisha is a soldier of the Second Army, but they are more often called "Masters of the Small Science."
In the books, Shadow and Bone, Grisha's skills are not "magical." Because Grisha can't make something out of nothing, these skills are called "practicing the small science." When they use their skills, they pull matter or energy from what is already around them. They use tricks. "Like calls to like," as the books say.
There are three types of Grisha: Corporalki, Etherealki, and Materialki. Materialki is the weakest and Corporalki is the strongest. There are different kinds of Grisha in each of these orders.
Heartrenders and Healers are two types of Corporalki. Heartrenders can slow or speed up the heart rate, and Healers can heal wounds. All Corporalki are also trained as Tailors, which means they can change how someone looks whenever they want to.
Ethereal include Squallers, similar to Airbenders in that they can move around gusts of wind, Inferni, who can control fire. And Tidemakers, who can control waves. Lastly, the Materialki comprise Durasts, who use solid materials to make buildings, weapons, and technology, and Alkemi, who use chemicals to make bombs, poisons, and other things.
To add to the confusion, each of these three groups of Grisha has a second name. Corporalki is sometimes called "The Order of the Living and the Dead," while Etherealki is called "Summoners." This means that Alina Starkov and the Darkling are Etherealki, even though they are very powerful. Most of the time, Materialki are called "Fabrikators." Still not getting it?
What Are The First And Second Armies?
This one is easier to keep in mind. The First Army is made up of humans from Ravkan. It is led by the Ravkan King, Alexander III, who lives in the Grand Palace in Os Alta, the central city. Grisha makes up the entire Second Army. They live in the Little Palace and are formally ruled by the Ravkan King, but they serve and follow the Darkling, who is also a Grisha. We don't know if the Darkling is completely loyal to Alexander II. Overall, these armies were made to guard and defend Ravka from their northern enemies, the Fjerdans, and their southern enemies, th Shu.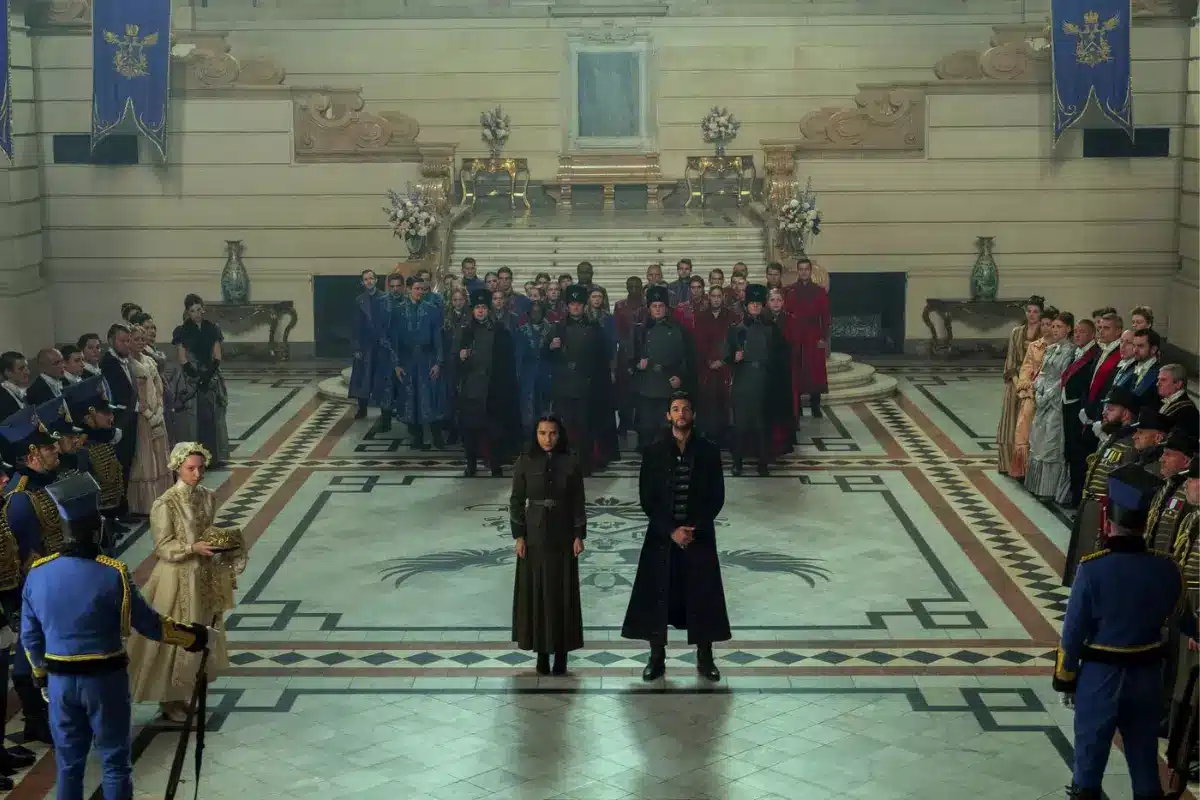 Aubtu.biz is a website that gives you the latest sports news and news about fun things to do. Don't be afraid to check out our site if you want to learn more about TV and movies.
Be Entertained and informed with the latest news at thetecheducation.com! From the hottest trends to the most breaking news. And Also, Follow us on social media: Facebook, Pinterest, Twitter, and Linkedin. And be part of the movement! Share your thoughts, ideas, and opinions with us.