Meet Faze Rug, The American Youtuber Born As Brian Awadis In 1996, Who Has Taken The Online World By Storm. Known For His Captivating Vlogs, Gaming Videos, Pranks, And Challenges, Faze Rug Has Amassed A Huge Following On The Platform. In Addition To His Successful Youtube Career, Faze Rug Is Also A Co-owner Of Faze Clan, One Of The Most Well-known Esports Organizations In The World.
With Over 22 Million Subscribers On Youtube, Faze Rug Is The Most Subscribed Gamer In The Faze Clan, Making Him A Household Name In The Gaming Community. But How Did He Get To Where He Is Today?
In This Article, We'll Take A Closer Look At Faze Rug's Bio And Career, Exploring The Key Moments That Have Shaped His Journey To Success. We'll Also Delve Into His Net Worth, Examining How His Online Fame Has Translated Into Financial Gain. So, If You're Ready To Learn More About One Of The Biggest Names In The World Of Youtube, Keep Reading!
FaZe Rug: Early Life
Brian Rafat Awadis was born in San Diego, California, on November 19, 1996. His parents were Chaldean Assyrian immigrants from Tel Keppe, Iraq.
His dad has two shops. Awadis finished senior high school at Mira Mesa and went to San Diego Miramar College for a year before dropping out to focus on his YouTube career full-time. He knows how to speak the Suret language but needs to do it better.
FaZe Rug: Bio
| | |
| --- | --- |
| Name | Brian Rafat Awadis |
| Profile Name | FaZe Rug, |
| DOB (Age) | November 19, 1996 (26 years) |
| DOJ (YouTube) | July 12th, 2012 |
| Total Videos | 1,980 |
| Schedule/Status | Every 2 days |
| Net Worth | $4 million |
| Height | |
| Relationship Status: | Mingle |
FaZe Rug: Career
On October 11, 2008, Awadis and his older brother Brandon started a joint YouTube account named "Fathersonchaldean" and posted their first video that day. By the end of 2009, they had added at least three more videos. After that, they stopped making videos for the channel.
In the first video, "Father-Son Chaldean Show 1," Brian and his brother act out what happens when a father walks in on his son talking to his girlfriend.
Brian began posting short clips of Call of Duty games on his YouTube account on July 11, 2012. In January 2013, he was asked to join the eSports team Faze Clan, which he now owns with others. He put up his first prank video online on December 7, 2014.
He got the Diamond Play Button Award when his channel reached 1 million subscribers on October 9, 2015, and 10 million on September 8, 2018. It went one billion video views on July 21, 2017. Brian released a song called "Goin' Live" in November 2019, and a music video came out in January 2020.
On June 24, 2020, he was the primary guest on season 17, episode 7 of MTV's Ridiculousness. On April 30, 2021, Awadis also made a video. "Becoming a WWE Superstar in 24 Hours!" (with Dominik Mysterio) was the name of the video with him and Dominik Mysterio, a professional wrestler and the son of Rey Mysterio. He learned how to be a WWE wrestler from Mysterio.
Awadis was asked to announce the third-round pick of the Los Angeles Chargers in the 2022 NFL Draft (79th overall). Baylor safety J.T. Woods was hit with the choice.
FaZe Rug Girlfriend
He dated Kaelyn, but they broke up soon after they started dating. In 2020, they got back together, and he also dated Molly Eskam, a YouTuber and Instagram model.  As per March 2023 Faze Rug Still Date Kaelyn.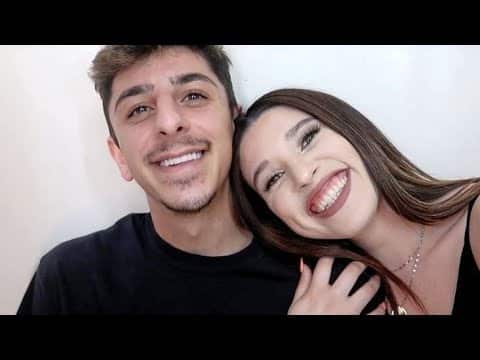 FaZe Rug Net Worth
Brian has a net worth of $4 million as of March 2023. Estimates of Faze Rug's income come from the money he makes from AdSense on his many YouTube channels, brand endorsements, and any sponsored content he posts on his trendy social media accounts. Brian also makes a lot of money from tips and donations from his viewers when he is live streaming.
FaZe Rug House
FaZe Rug Car Collection
Here is All Of His Car Collection
Lamborghini Huracan Evo Custom
Lamborghini Urus
Mercedes Amg G63
Range Rover SV Autobiography
Lamborghini Huracan Evo Custom
The first car in Zhc's collection is a Lamborghini Huracan Evo Custom. Zhc used a marker to make changes to his Lamborghini. The Huracan Evo has a top speed of 325 km/h and 640 hp. He owns this matte black car that has custom art painted on it. His car cost about $270,000.
Lamborghini Urus
He also owns a Lamborghini Urus SUV, one of the world's most powerful SUVs. The Urus has a top speed of 305 km/h and a maximum power of 650 hp. He owns this white car that costs $300,000 and is owned by him.
Mercedes Amg G63
The Mercedes-AMG G-63 is the car that celebrities drive most often these days. Almost every famous person has a G-Wagon in their fleet of vehicles. He first bought this G-Wagon in white, then changed it to blue. His powerful SUV has a price tag of about $200,000.
Range Rover SV Autobiography
Again, the Land Rover Range Rover SVR Autobiography is the most common car in the fleets of celebrities. Range Rover is the best when it comes to making luxury SUVs. The outside of his Range Rover is white, and the inside is made to fit him with red leather. The price of this crazy expensive SUV is about $220,000.
Read More
Be Entertained and informed with the latest news at techeducation.com! From the hottest trends to the most breaking news. And Also, Follow us on social media: Facebook, Pinterest, Twitter, and Linkedin. And be part of the movement! Share your thoughts, ideas, and opinions with us.