John Larroquette was born in New Orleans, Louisiana, on November 25, 1947. He is probably best known to TV viewers as Dan Fielding on Night Court, a role for which he won four Emmy Awards while the show was on the air.
Dan Fielding was well-known on the OG Night Court for his womanizing ways. The Casanova appears to have turned a new leaf in the new series, however. So, is he currently dating anyone on the new Night Court?
Is Dan Fielding Dating Anyone On The New Night Court?
Dan is currently single, but he isn't exactly living the bachelor life. Dan was quite the ladies' man when he first started working at Night Court. After he married Sarah, who has since died, he settled down and changed his ways.
In Season 1, Episode 4, Dan doesn't know what to do with all the female attention he's getting. Abby tries to get him to put himself out there, but he says that he's done with dating. "My heart is closed for business," he stated. "I've had the great romance of my life; that's more than most people get," he said.
That is until he meets Julianne, a charming woman played by Wendy Malick, and they exchange phone numbers. Dan isn't sure at first, but he decides to set up a date with her in the end. This was his first in 27 years.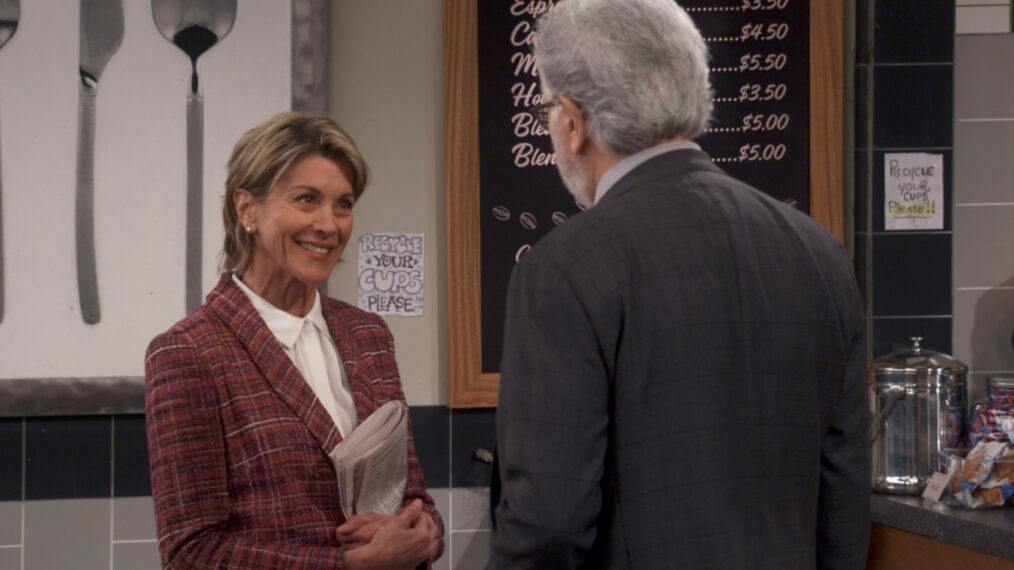 But things don't go too well on the date. He yells facts about boats at her, but she decides, to his surprise, to hang on. Later in the date, Dan begins to think about his late wife.
"I wanted to make her happy. Before Sarah, I couldn't imagine putting anyone's needs ahead of mine. But she changed me. I mean, the old me would have been very much into this, but I'm a different man now. I realize there's more to life…,"  he says.
Soon, Julianne stops him and tells him that she only talked to him in the first place to get back at him for something that happened 30 years ago. He took her to court because she burned down the house of her ex-boyfriend. But she gets too annoyed with his speech and leaves right away.
"All I wanted was for you to find someone. "It seems hard to be by myself," Abby told Dan the next day.
Dan thought, "Sometimes."
But will Dan fall in love with someone else? Watch Night Court on NBC on Tuesdays at 8/7c to find out. Episodes of the show will be available to watch on Peacock the next day.
Read More: