*Warning This Article Contains Spoilers*
You've already binge-watched the long-awaited third season of Sex Education, and now you're looking for a fix from season four. Don't worry; you're not alone. After a pandemic-related break, the well-liked teen comedy immediately entered Netflix's top 10, but now viewers must endure yet another lengthy wait.
We are about to tell you everything we know about Moordale's Finest's future. Ok. We are returning to the show we were watching. Here's everything you need to know about Season 4.
Sex Education Been Renewed For Season 4?
Days after Sex Education season three aired in 2022. The streaming platform announced that the students of Moordale High will return for yet another season
In a teaser about the news, the Moordale High Crest appears on the screen next to a picture of the school. Then, a breaking news bulletin appears, telling fans that there will be a fourth season.
Breaking News out of #TUDUM!

Sex Education has been renewed for Season 4! pic.twitter.com/8N2WwNLqoG

— Netflix (@netflix) September 25, 2021
Sex Education Season 4: Netflix Release Date?
Since the third season came out on September 17, 2021, and filming for the fourth season didn't start until the spring of 2022, the fourth season will likely air in late 2023.
Jim Howick, who plays music and science teacher Colin Hendricks, told Digital Spy in October 2022 that the cast expects to film from now until February.
In September 2022, Gillian Anderson, who plays Jean Milburn, posted a photo from the set that showed behind the scenes.
The actress looked like she was getting her hair and makeup done for a scene. She wrote in the photo's caption, "Jean is back! @sexeducation."
Sex Education Season 4: Cast
What a surprise! Jodie Turner-Smith has confirmed that she will be in the fourth season of Sex Education, and we can't wait.
Jodie said on the red carpet at the Baftas that she would be joining the cast, and she has already been filming scenes with Ncuti Gatwa.
She told me, "You might or might not see me in a little Netflix show called Sex Education."
"First of all, all of my scenes were with Ncuti Gatwa, who is my favourite character on the show and for whom I would die. So when he called me and asked me to do it, I told him, "I don't care how much they pay me; I'm doing it." "
Jodie hasn't said much about her role yet, but we can't wait to see this iconic duo work together.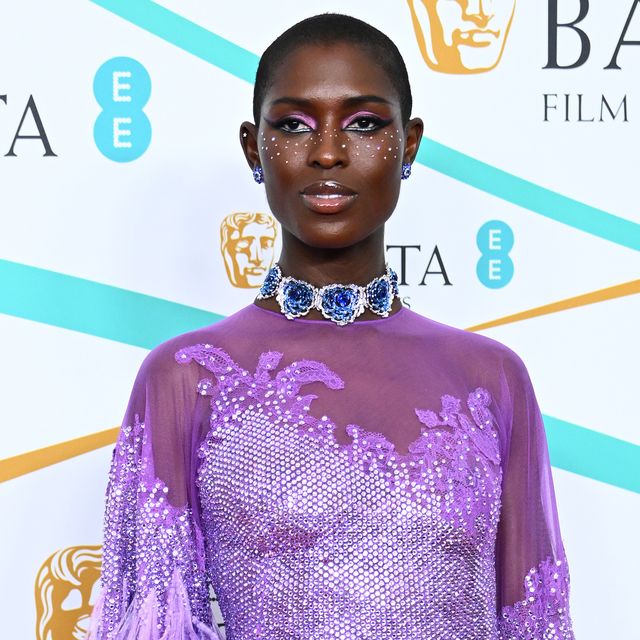 The show's main characters have been in all three seasons so far, but it sounds like things might change a bit before season four.
Jim Howick, who plays teacher Colin Hendricks, told Digital Spy in August 2022 that he wasn't sure if he'd be in the show yet: "I think so, but what do you think?" I don't really know yet, and that's the truth.
"I have no idea." They're filming right now, but the cast is so big and the list of roles is so long… I'd know if I wasn't. I think I'm in it, but I think I'm in the second block, which doesn't start shooting until February. So we have a long way to go. It's not like a normal British sitcom, where the filming takes somewhere between six and eight weeks. It's been five months."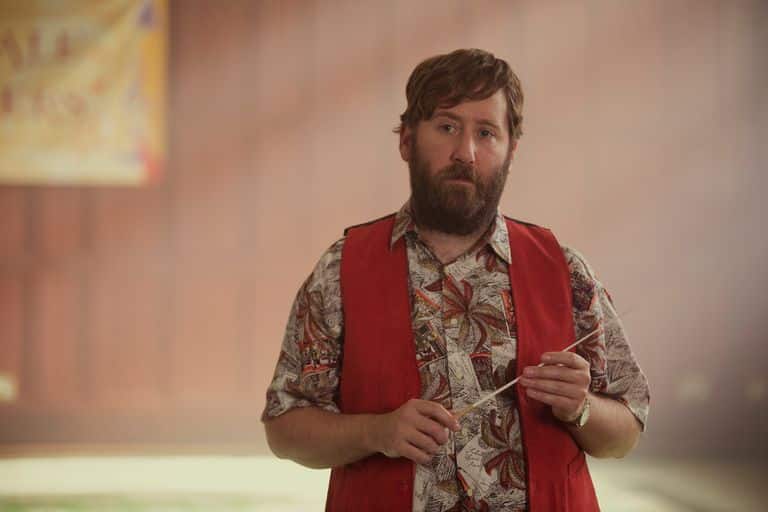 In August, a tweet from the official Netflix UK and Ireland account confirmed that Dan Levy would be joining the cast as Mr. Molloy, the new teacher. Even though we don't know yet what his character will be like or what storylines he'll be in, we agree with the tweet and say, "Yay, David!"
Rakhee Thakrar, who plays teacher Emily Sands, is the latest star to say she won't be back for the next series.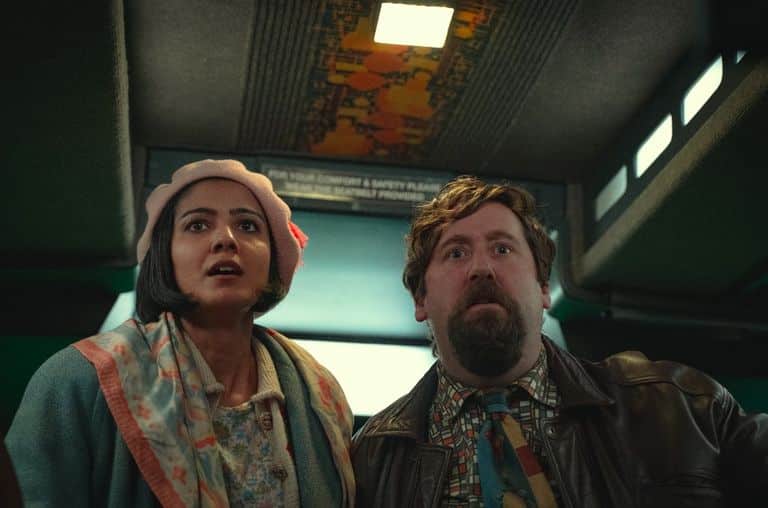 She told the Daily Star Sunday in the summer of 2022, "I'm not in the new show." "I really can't explain why. But I'm so proud of the show and thankful to have been a part of something so important. There's nothing bad about learning about sexuality.
Tanya Reynolds, who plays Lily Iglehart, has already said that she will leave the show in July 2022. This was just a few days after Patricia Allison, who plays Ola, said that she wouldn't be returning to her role.
She said this to Digital Spy: "Lily is also not going to come back." Her story just came to a nice conclusion at the end of Season 3. So there are no loose ends for her to tie up. She had a pretty happy ending in "She Spoke."
"At the end of the last season, everyone kind of went their separate ways, and I think that's a good chance to introduce some new characters," she said.
"I will miss her very much. I love Lily with all my heart and soul, and I had the best time during those three seasons. I will definitely miss it. I'll miss Lily and the rest of the group. But it just seems right to me. "It's about time."
Patricia also talked about Ola's time running out. In June 2022, when she was on Capital Xtra's Breakfast Show, she said: "I have loved being on Sex Education and playing Ola so, so, so much. I wish I could join the team for season four, but I won't be able to. There have been some other chances. So, I've been doing it for three years, and I've really enjoyed it.
Emma Mackey, who plays Maeve, has said in the past that she won't come back because "Sex Education is so important as an idea, as a show, and with its cast." I care a lot about them all, and I've made friends for life. "But the sad part is that I can't stay 17 for the rest of my life."
But it looks like Emma Mackey will be back. Earlier this year, Netflix put out a promotional picture of Maeve and Dan Levy's characters together. Yay!
Simone Ashley, who plays the mean girl Olivia in the Netflix show, also said she wouldn't be back for the fourth season. Her success as Kate Sharma in the second season of Bridgerton made her a popular choice for that role. Simone said "no" when Vernon Kay and Josie Gibson of This Morning asked her if she would do her sex education role again.
"I get this question a lot. "No, I'm now a girl from Bridgerton."
What about the other actors? Well, in Seasons 1–3, Gillian Anderson has played Jean Milburn, Asa Butterfield has played Otis, Ncuti Gatwa has played Eric, Connor Swindells has played Adam, and Aimee Mann has played Lou Wood has played Aimee, and Kedar Williams-Stirling has played Kedar (Jackson).
Also, Mimi Keene (Ruby) and Chaneil Kular (Anwar) are there. Chinenye Ezeudu (who plays Viv), Sami Outalbali (who plays Rahim), George Robinson (who plays Isaac), and Dua Saleh are among the new cast members who joined the show in Seasons 2 and 3. (Cal).
What Have The Cast Members Of "Sex Education" Said About 4 Season?
Emma Mackey recently talked about why the cast of Sex Education is ready to move on, saying that it's "weird" for people in their late 20s to play characters who are basically a whole decade younger than them.
"It's always hard, but it's different when you're playing a character who seems to be stuck in the past." We play 17-year-olds, but we're all almost 30. It's a little strange. The 27-year-old man told Total Film.
"It has given us opportunities in different ways, but I want to leave it gracefully." "I want to be happy that it exists, protect it, and enjoy it while it has been around, but I think it's time to leave it alone."
She said, "When you're shooting these kinds of things, everything is so small, tight, and intense." "When we think about how far we've come from our first auditions when we were 21 to where we are now, it makes us cry."
It sounds like the actors might be ready to say goodbye after the fourth season. Agh!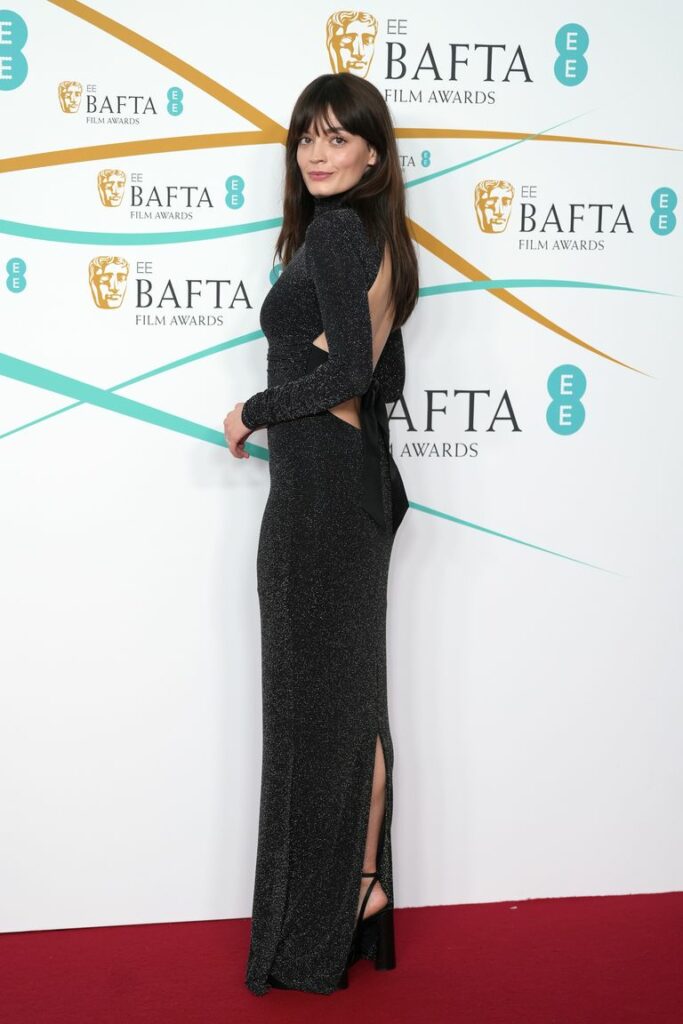 Before, when Ncuti Gatwa said that Eric wouldn't be back for any more episodes after season four, viewers of Sex Education were shocked to the core. On the plus side, does that mean that there will be a fifth season?
In February 2023, Ncuti posted a picture of his dressing room with the word "Eric" on the door and wrote, "Last Day." Last Time. Bye, Bubs. Thanks for all the lessons you taught me and all the strength you gave me.
"My heart hurts badly," Aimee Lou Wood said.
Aimee Lou Wood talked to Bustle in December 2022 about how her character, Aimee, will change in Season 4 of Sex Education. "She doesn't have her best friend with her, and for the first time ever, she doesn't have a boyfriend," Aimee said.
"She is also at a new school where she doesn't know anyone." But what's really amazing is that Aimee finds something about herself in her art. People think Aimee is stupid, but I've always thought she wasn't. She is so smart and sensitive, and she has an amazing imagination. This season, she realises that she has a great mind and a lot to say. I can't wait to see her in action!
The actress who plays Aimee on the show, Aimee Lou Wood, gave Radio Times a hint that Season 4 might be the last. Aimee said that she wasn't sure if she wanted to play the part forever because there was a part of her that could do it forever. But another part of me says, "No, we all have to go do different things and play different roles."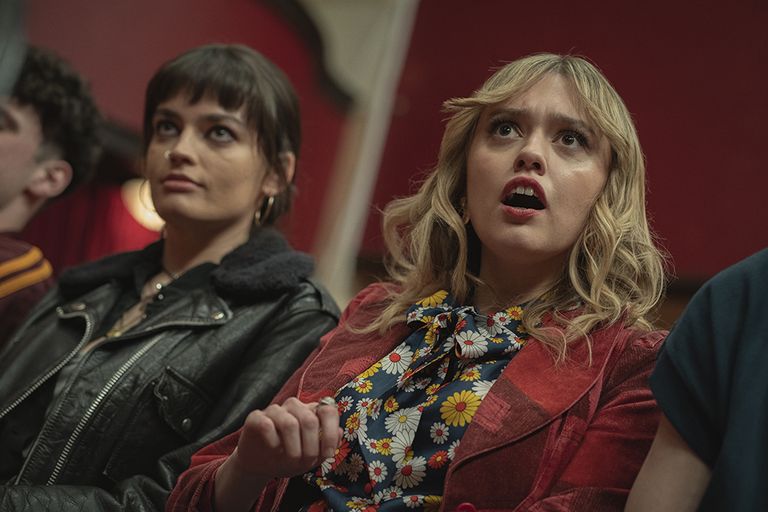 Asa also talked about whether he would be open to a spin-off about sexual education. He said, "A spin-off would be good, but it would have to be well-thought-out and different from anything else out there."
He went on to say, "I'd love to do a fourth season because we have so much fun on this show," but he also hinted that he wouldn't mind ending the show either. "At the same time, we've been doing this for three years, and I'd be happy to say goodbye to these characters." "We'll see," he said.
Emma Mackey, who plays Maeve, has also talked to Elle about her hopes for Maeve in a possible fourth season: "I'm excited for her to meet new people, open up a little more, and learn about a different culture and way of life." Because she has never lived anywhere else but in her little bubble. How is she getting out of that?
"It would be great to see her living out a dream she has for herself." How does that affect a person, and how does it affect you? How does that bring you happiness? And all of the concerns that come with being away from home. Before adding an "if" to Season 4, she said: "If we get there, it will be a beautiful sight to see."
Sex Education Season 4 Plot
Let's start with what Netflix says about Season 4 of Sex Education. After Moordale Secondary School closed, the students are learning how to navigate new territory at the high-tech and forward-thinking Cavendish Sixth Form College. As we saw in Season 3, Moordale Secondary, known for its mischievous students and staff, closed down.
In the following season, the students will move to Cavendish Sixth. And this new school is all about being positive so that you can expect a different vibe. Kind people are famous here; there are yoga classes, and sustainability is a big deal for management.
Aside from this change, we can also look forward to Otis's new clinic initiative, Aimee taking Art A-level to try something new, Adam struggling with mainstream education as he takes on a challenge, and Maeve going to the US to go to Wallace University and live her dream.
What Happened In Sex Education Season 3?
Netflix still has Season 3 available. So, if you have yet to see it, stop reading this article and turn on the TV immediately. When you're done, come back here.
If you've binge-watched Sex Education, you know that the third season can be summed up as… Eric and Adam were "official" and then broke up again; Jean is pregnant; Otis and Ruby broke up; and he and Maeve have said goodbye after their up-and-down relationship, friendship, and unspoken love for each other.
After promoting abstinence and telling Otis she's having trouble with IVF, Hope Haddon (Jemima Kirke) is still the headmistress of Moordale High, and Aimee is on a journey of self-discovery through feminism after a short fight with Maeve.
Sex Education Season 4 Trailer
So far, there has been no news about a trailer.
But the team did share these hilarious mistakes from filming the third season, which will keep us busy and make us laugh for the next few months until the show returns. We can start watching the show again from the beginning and watch it all in one sitting.
When we find out more, we'll let you know!
Seasons 1–3 of Sex Education are available to watch on Netflix.
Read More
Be Entertained and informed with the latest news at techeducation.com! From the hottest trends to the most breaking news. And Also, Follow us on social media: Facebook, Pinterest, Twitter, and Linkedin. And be part of the movement! Share your thoughts, ideas, and opinions with us.