Is Season 4 of The Witcher on the way? One question that the audience frequently asks. Part one of Season Three has now been released. The question here is whether or not Season 4 will be removed. Season three, part one, has been completed, and part two was completed at the end of July.
The Witcher Season 3 Release Date has already been confirmed for a fourth season on Netflix. This post will tell you when Season 4 will be published, who will be in the cast, and where you can watch it. To learn everything there is to know about The Witcher Season 4 Release Date, click here. Finally, stay with us in this post.
Is There a Witcher Season 4 Release Date?
The release date for The Witcher Season 4 hasn't been officially announced yet. However, it's expected to come out in 2025. This guess is based on how the previous seasons were released about every two years, and Season 4 isn't likely to start filming until 2024.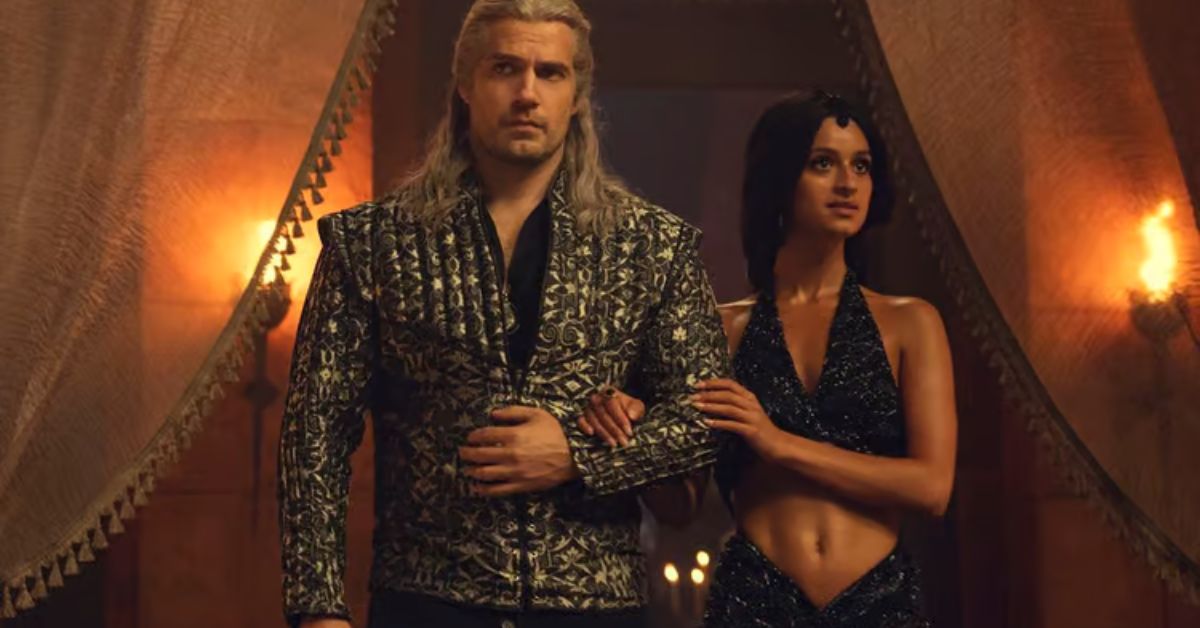 A couple of things could change the release date for The Witcher Season 4. First, there are strikes by the Writers Guild of America and the Screen Actors Guild–American Federation of Television and Radio Artists. These strikes have slowed down making lots of TV shows and movies, and The Witcher Season 4 could be affected too.
Another thing is that the actors and crew might be busy with other stuff. Some of the actors have other projects going on, so they might not be ready to film until 2025. Lastly, how long it takes to finish the script could also impact the release date. The people writing The Witcher Season 4 are still working on the story, and they might need more time to finish it up.
Let's check out these upcoming other Series and find out their release date:
The Witcher Season 4 cast: Who's in it?
One of the most talked-about aspects of The Witcher Season 4 is the news that Liam Hemsworth will replace Henry Cavill as Geralt of Rivia. Other cast members and characters who are anticipated to return include.
Anya Chalotra as Yennefer of Vengerberg
Freya Allan as Princess Cirilla, aka Ciri
Joey Batey as Jaskier
Mahesh Jadu as Vilgefortz
Bart Edwards as Emperor Emhyr
Eamon Farren as Cahir
Mimî M. Khayisa as Fringilla Vigo
Mecia Simson as Francesca Findabair
Cassie Clare as Philippa Eilhart
Graham McTavish as Sigismund Dijkstra
Hugh Skinner as Prince Radovid
Tom Canton, MyAnna Buring, Ed Birch, Kaine Zajaz, Terence Maynard, Robbie Amell, and Sam Woolf are among the cast members who will not return.
The Witcher Season 4 Plot: What Will It Be About?
Netflix hasn't shared specific details about The Witcher Season 4's story, but let's take a guess. If you want to avoid spoilers, be warned! At the end of Season 3, Ciri teams up with The Rats, a gang of young thieves who steal from the rich. This group is getting its own separate show, but it's likely they'll also appear in Season 4 of the main series since Ciri is now with them.
Following the order of Sapkowski's books, Season 4 might follow the events of "Baptism of Fire." This story begins with Geralt recovering after a coup on Thanedd Island and Ciri being part of The Rats. These events link up with the end of Season 3.
View this post on Instagram
To keep things short on spoilers, the book involves more battles and conflicts. Geralt forms a new team that faces big challenges and problems together. We'll keep you updated if more plot details are revealed.
Is there a trailer for The Witcher season 4?
No, as Season 4 of The Witcher is still in the early stages of production, it will be some time before we see a trailer. Check out the trailer for Season 3 Part 2 until then:
That's everything we know about The Witcher Season 4 on Netflix. You can check out our other coverage below:
FAQs
Q1. When is The Witcher Season 4 coming out?
A1. The release date for The Witcher Season 4 has not been officially announced by Netflix yet. However, it's anticipated to come out in 2025.
Q2. Who's going to be in The Witcher Season 4?
A2. Liam Hemsworth will take on the role of Geralt of Rivia in Season 4, replacing Henry Cavill. Other familiar faces like Freya Allan, Anya Chalotra, Joey Batey, and others are also expected to return.