When A Tv Show Is Based On A True Story, It Automatically Becomes More Interesting, And People Want To Know Everything About It.
If You Haven't Seen The Watcher (Yes, We Get The Irony), We Highly Recommend It, Not Just Because It's Based On A True Story But Also Because It Has A Gripping And Twisty Plot. This Series Is About A Typical American Family That Moves Away From The City To Find Peace. Before They Can Even Get Settled In, The Opposite Of What They Wanted Happens.
There Were Also A Lot Of Questions About How The Netflix Series Was Dramatized, And Everyone Was Wondering If There Would Be Another Season That Would Answer These Questions Or Give Us More Information About What Happened After.
When The Watcher first came out on Netflix in October, it felt like a limited series, and that's because it was. Ryan Murphy's most recent success story was supposed to be a one-off story, but after it topped the streaming charts, it was decided to bring The Watcher and Dahmer, now known as Monster, back for a second surprise season.
Even though Netflix casually announced the second season initially, it was still good news.
Following the record-breaking success of DAHMER – Monster: The Jeffrey Dahmer Story, Ryan Murphy & Ian Brennan will create two more installments that will focus on other monstrous figures who have impacted society.

A second season of The Watcher has also been greenlit! pic.twitter.com/NmFdj6soJj

— Netflix (@netflix) November 7, 2022
They made up for it with a lot of different things.
"Viewers can't take their eyes off Monster and the Watcher," said Bela Bajaria, Head of Global TV at Netflix, in an official press release announcing Season Two. (Via Variety).
"The people who came up with Monster, Ryan Murphy and Ian Brennan, and The Watcher, Eric Newman, are master storytellers who have captivated people worldwide. The back-to-back force of these two series is due to Ryan's unique original voice, which created cultural sensations, and we're excited to keep telling stories in the Monster and Watcher universes.
We Can Discuss The Watcher Season 2: Release Date, Cast, Plot, and More!
The Watcher Season 2: Released Date
This is one of the most frequently asked questions on social media, and there are several reasons why. First, The Watcher was a huge hit and stayed at the top of Netflix's lists for a long time, so that's a win for viewers. Secondly,
The news of this renewal came just a few weeks after the premiere of The Watcher on October 13, 2022, so work on a second season could start quickly. But that won't happen immediately, so we might not get new episodes until  In  Late 2023 or early 2024
The Watcher Season 2: Cast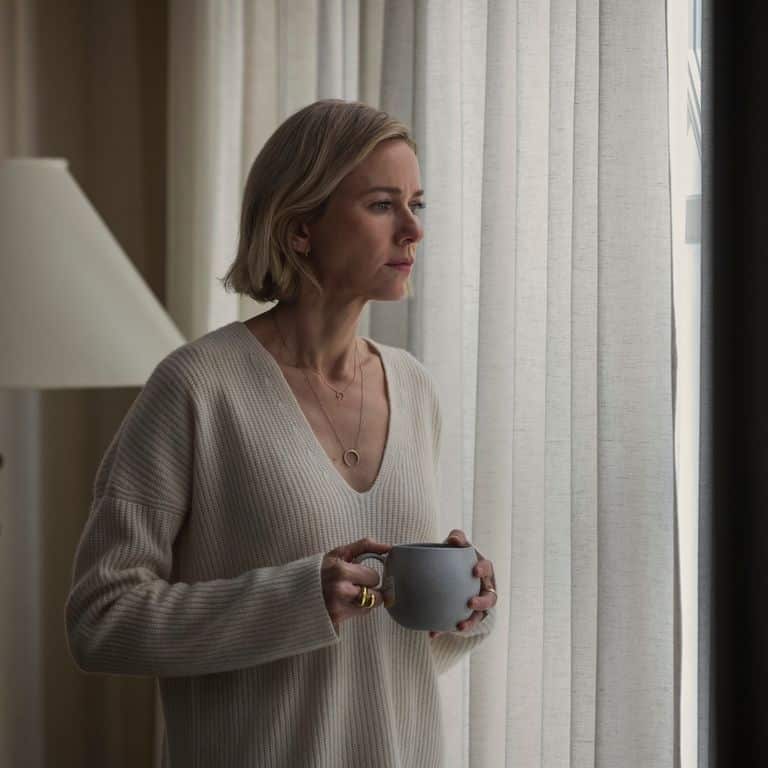 Right now, we don't know if The Watcher Season 2 will pick up right where Season 1 left off, but if it does, the following cast members will be back:
• Naomi Watts as Nora Brannock
• Bobby Cannavale as Dean Brannock
• Isabel Gravitt as Ellie Brannock
• Luke David Blumm as Carter Brannock
• Jennifer Coolidge as Karen Calhoun
• Margo Martindale as Maureen / Mo
• Richard Kind as Mitch
• Mia Farrow as Pearl Winslow
• Terry Kinney as Jasper Winslow
• Christopher McDonald as Det. Rourke Chamberland
• Joe Mantello as William "Bill" Webster / John Graff
• Henry Hunter Hall as Dakota
Jennifer Coolidge's return is still a bit of a mystery, though, because the last time we saw Karen, she ran away from the house after the Watcher scared her. Still, Coolidge is a clear highlight of the show, so we're sure the writers could find a way around that.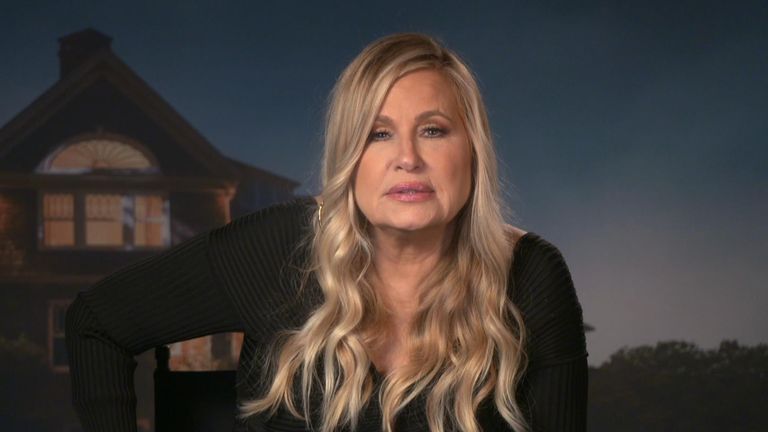 Coolidge has said she has yet to be called back to play her role.
"Well, I'm Not Sure. I wonder if they'll get back to Karen. I'd go without a doubt if they asked me to," the actress said. (Via Ew).
So her fate was set in Season 1, after all. But Coolidge hopes she'll get to tell showrunner Ryan Murphy why Karen should return.
Coolidge said, "I wanted to tell Ryan that Karen can run much faster." "I wish she'd come back."
Noma Dumezweni also gave a standout performance in the first season. Still, her character Theodora Birch died of liver cancer at the end, so the only way to bring her back is through flashbacks (or some weird Coven-style American Horror Story crossover).
The Watcher Season 2: Plot
As we've already said, Season 2 of The Watcher could go in many directions, and we're here to look at the most likely ones. First, we keep learning more about the Brannock family and how it has changed their lives.
For the second possibility, Season 2 of The Watcher could be about a different family moving into the same house and having the same problems because of the famous stalker. This is the first time anyone has ever known who the Watcher was, but Season 2 of The Watcher could help us figure it out.
Again, this would be entirely made up and not based on actual events. To keep people interested, the creators and writers must change the story and make it even darker. No one wants to see the same thing over and over again.
Whether Season 2 of The Watcher goes in the first or second direction, we know it will be a riot. Let us know in the comments if you have any ideas about what might happen in Season 2 of The Watcher. We hope to learn more about the plot in the next few months.
The Watcher Season 1 Rating
The Watcher was a new 2022 Netflix series, and many fans who have viewed it have provided both positive and negative reviews. Even Season 2 of The Watcher received average ratings, with a 6.5/10 rating on the popular website Imdb, 55% on Rotten Tomatoes, and an average audience score of 34%. Around 88% of Google users have liked watching this show, The Watcher.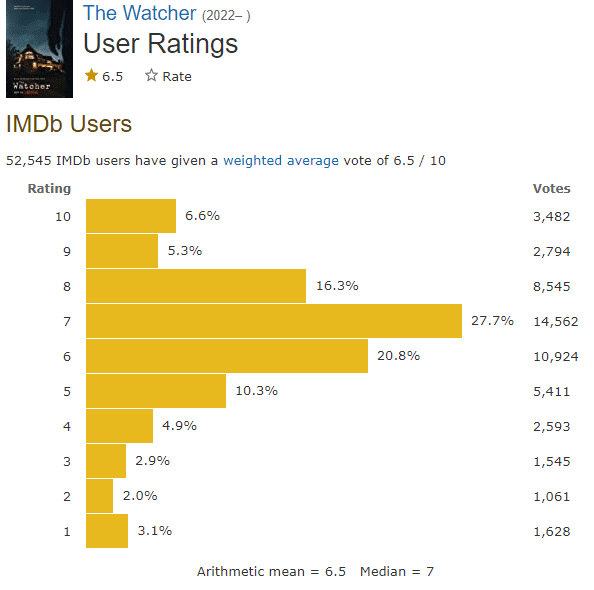 The Watcher Season 2 Trailer: When Can I Watch It?
The Watcher Hasn't Sent Us Any Messages Describing When New Footage Will Arrive Just Yet, But When He/she/they Do, We'll Let You Know Right Here On This Page At thetecheducation. The Watcher Is Streaming On Netflix.
Similar Movie like : The Watcher
"American Horror Story" – Also created by Ian Brennan and Ryan Murphy, this anthology series explores different horror themes and storylines each season.
"Mindhunter" – This Netflix series follows FBI agents as they try to understand the psychology of serial killers.
"The Killing" – This crime drama follows detectives as they investigate the murder of a young girl and unravel a web of secrets and lies in the process.
"The Silence of the Lambs" – This classic horror movie follows an FBI agent as she seeks the help of a convicted serial killer to catch another one.
"Seven" – This thriller follows two detectives as they hunt down a serial killer who uses the seven deadly sins as his inspiration for murder.
"The Girl with the Dragon Tattoo" – This mystery thriller follows a journalist and a hacker as they investigate the disappearance of a woman and uncover a dark conspiracy in the process.
Read More
Be Entertained and informed with the latest news at techeducation.com! From the hottest trends to the most breaking news. And Also, Follow us on social media: Facebook, Pinterest, Twitter, and Linkedin. And be part of the movement! Share your thoughts, ideas, and opinions with us.