Tyson Fury, the heavyweight boxing champion, said on Instagram that his wife, Paris Fury, is pregnant. He called it "fantastic news to cheer me up" and said it was their seventh child.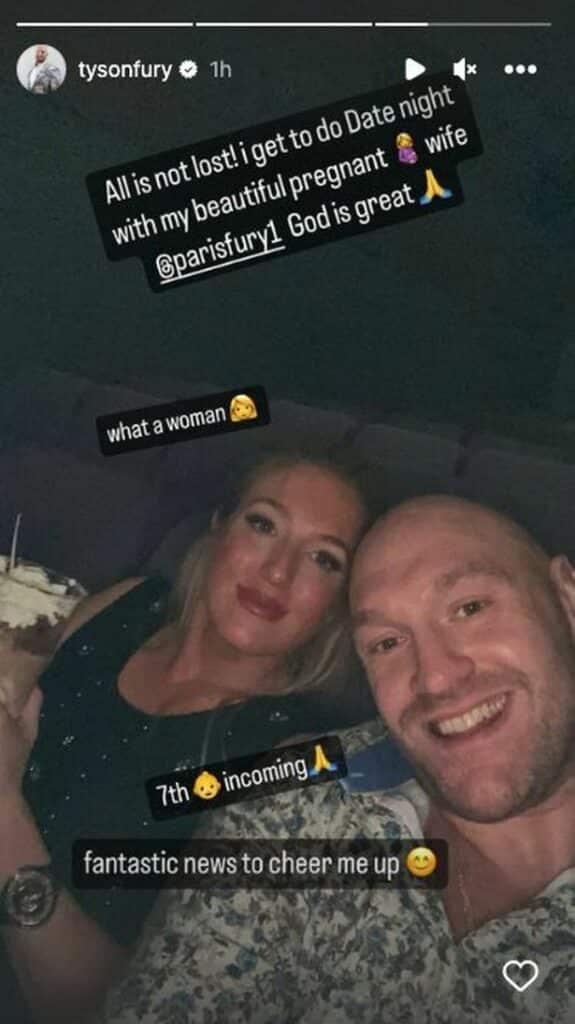 Fury told his 5.8 million Instagram followers about the news by posting a sweet picture of the two on a date night. He wrote in the post, "All is not lost! I get to take my beautiful pregnant wife out on a date. God Is Good." He added, "what a woman" and "seventh coming."
The current WBC Heavyweight Champion and his wife already have six children. Venezuela, 12; Prince John James, 9; Prince Tyson II, 4; Valencia, 3; Prince Adonis Amaziah, 2; and baby Athena, born early in August 2021.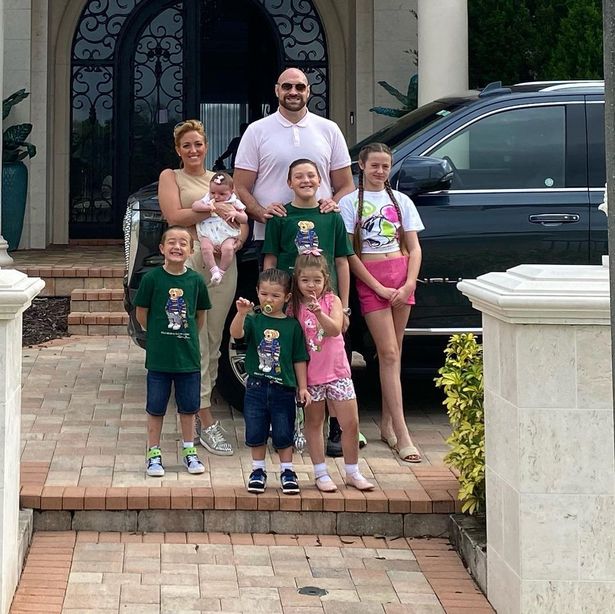 Last April, Fury said that because of tradition, his children wouldn't go to school after they turned 11. Paris said, "We finish elementary school, which is how travelers have always done it." " We just brought the tradition into the 21st century.
"Venezuela Wanted to Leave School, and All Her Friends Were Leaving. Her tutor will make sure she knows about all of her tests. She will also learn to play the piano."
Just a few weeks ago, Tyson's half-brother Tommy Fury became a father for the first time when his long-term girlfriend, Molly Mae-Hague, gave birth to a baby girl. Paris Fury hasn't said anything about her pregnancy in public yet.
Read More
Be Entertained and informed with the latest news at techeducation.com! From the hottest trends to the most breaking news. And Also, Follow us on social media: Facebook, Pinterest, Twitter, and Linkedin. And be part of the movement! Share your thoughts, ideas, and opinions with us.