While we wait for The Mandalorian Season 3 to start next week, Disney+ has released three character posters: Mando and Grogu (Pedro Pascal), Bo-katan (Katee Sackhoff), and Geef Karga (Carl Weathers). I also put in a teaser for a one-week promotion.
The posters came with the following tweet: "New character posters for #themandalorian, #grogu, #bokatan, and #greefkarga have arrived." "The new season begins streaming on Disney+ on March 1."
I can't wait to see where the characters go in the next part of this story! No matter what it is, it will set up the fourth season, which Jon Favreau has already written.
On March 1, Disney+ will show the new season's first episode. Check out the posters for the following characters: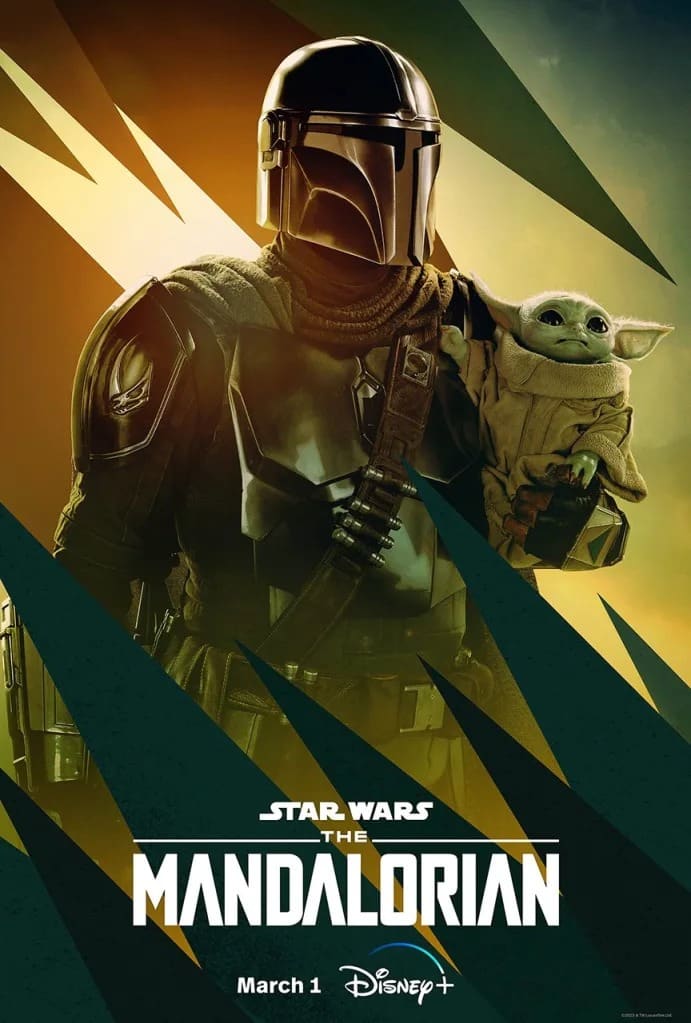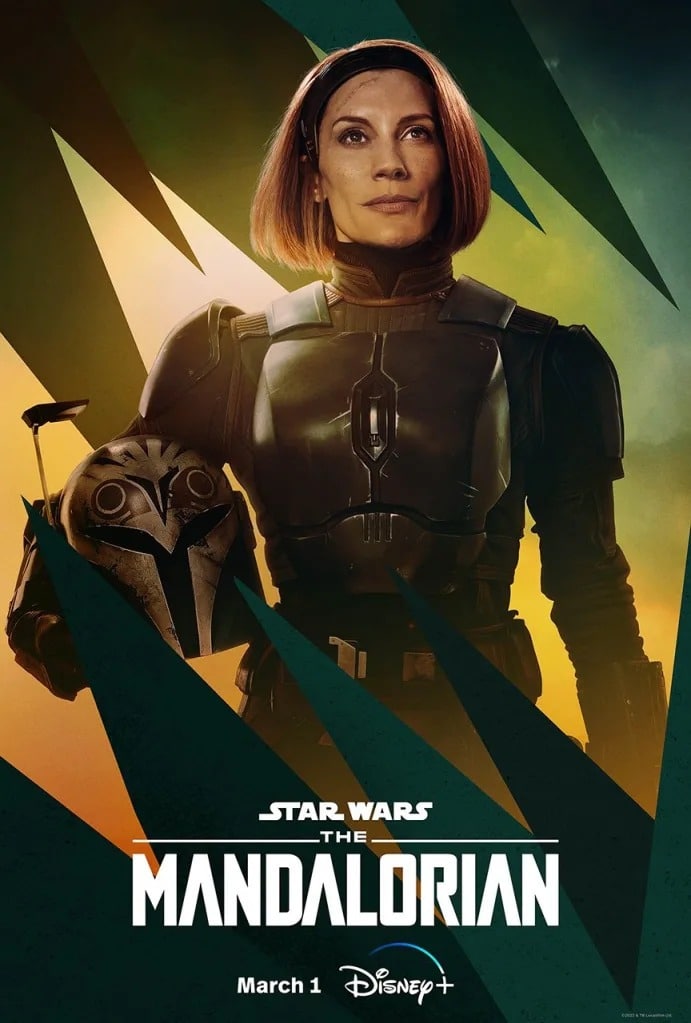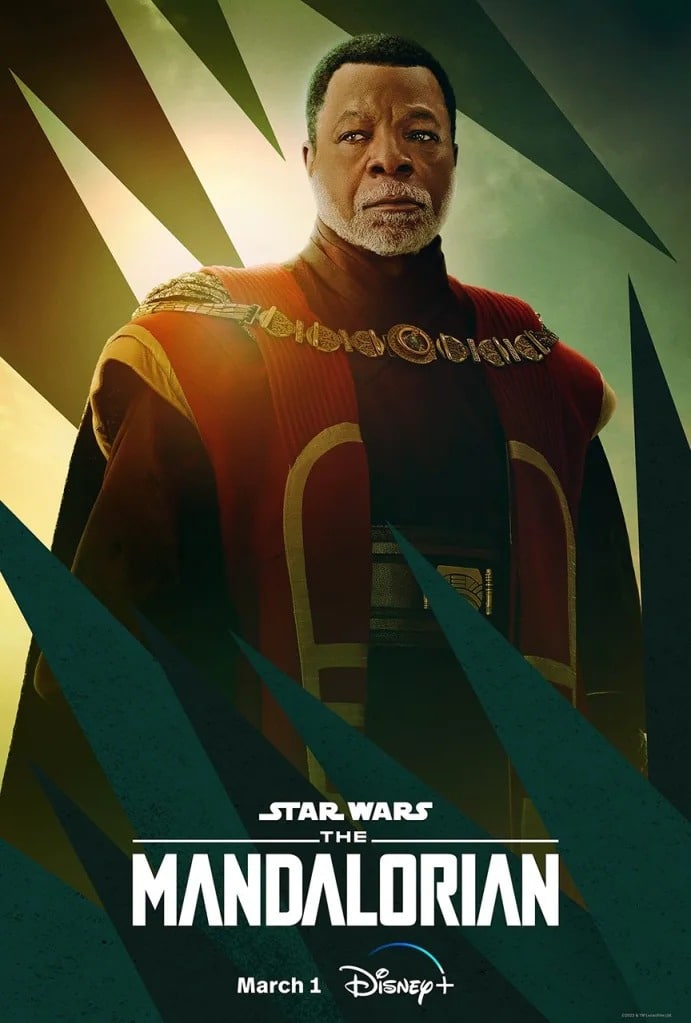 Din Djarin and Grogu's journey will continue in the third season when they go to Mandalore, where Mando hopes to be forgiven for his mistakes. Also, Mando takes on a leadership role, and Bo-Katan has to deal with the disappointment of not getting the Darksaber back.
The Mandalorian's trips through the Star Wars galaxy keep going. Din Djarin and Grogu are back together after being apart for a long time. The New Republic is trying to lead the universe away from its dark past at the same time. As he and Grogu continue their journey together, the Mandalorian will run into old friends and make new ones.
Famuyiwa, Carl Weathers, Bryce Dallas Howard, Lee Isaac Chung (Minari), Rachel Morrison (Black Panther), Peter Ramsey (Spider-Man: Into the Spider-Verse), and Peter Ramsey (Spider-Man: Into the Spider-Verse) are all directors for Season 3.
Related Article: What To Expect: The Mandalorian Season 3 Run Time? Revealed!
The Mandalorian Season 3 Will Debut On Disney+ On March 1st. Will You Be Watching?
Read More
Be Entertained and informed with the latest news at techeducation.com! From the hottest trends to the most breaking news. And Also, Follow us on social media: Facebook, Pinterest, Twitter, and Linkedin. And be part of the movement! Share your thoughts, ideas, and opinions with us.