The release date for the Super Mario Bros. film is April 20, 2023, but fans are already thinking about streaming. There will be a Super Mario movie streaming release date, but when and where is the question. What is the Super Mario movie's Netflix release date, and will it be available on other services?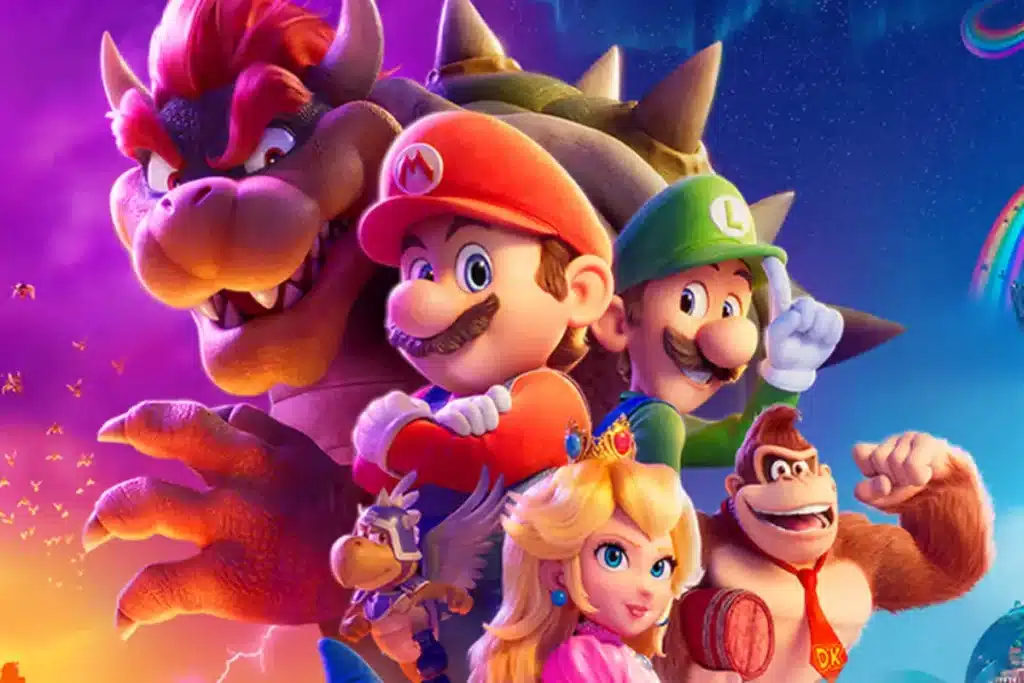 What Is Super Mario Bros Movie Netflix Release Date?
Recent reports say that the much-anticipated Super Mario Bros. movie on Netflix will come out late next year. The film is set to open in theatres on April 7, 2023 so fans of the series can expect to see it on the streaming service sometime in October 2023.
Dreamworks and Illumination, the company making the upcoming Super Mario Bros. movie, just made a deal with Netflix to bring their animated shows and films to the streaming service. The agreement lets these movies show up on the rival streaming service Peacock for a short time after they come out in theatres before they go to Netflix.
This deal says that shows and movies will stay in theatres for 45 to 70 days, depending on how well they do at the box office. These movies will be on Peacock for up to four months after they leave theatres, and then they will be on Netflix for the next ten months.
After this time has passed, the shows and movies will be back on Peacock for another four months. Four years after they first came out in theatres, Netflix can pick them up again.
'THE SUPER MARIO BROS MOVIE' will release on Netflix in October 2023.https://t.co/C3EAZCqtIi pic.twitter.com/OSfnB6vy87

— Cartoon Base (@TheCartoonBase) December 24, 2022
Aaron Horvath and Michael Jelenic are the two people in charge of the Super Mario Bros. movie. Matthew Fogel wrote the script for the film. As for the voice cast, the movie has a lot of famous actors, such as Chris Pratt as Mario, Anya Taylor-Joy as Princess Peach, Charlie Day, Jack Black, Keegan-Michael Key, Seth Rogen, Fred Armisen, Sebastian Maniscalco, Charles Martinet, and Kevin Michael Richardson.
Is The Super Mario Movie Streaming On Hbo Max, Prime Video, Or Disney Plus?
The Super Mario Bros. movie won't be available on other streaming services until late 2024 or, more likely, 2025. Due to the current deal, the Mario movie will be available on Peacock for four months, on Netflix for ten months, and on Peacock again for four months. The schedule is hard to understand, but that's just how it is.
So, The Mario Movie will be available on other streaming services once both Peacock and Netflix have finished showing it. But in 2023, you can buy it digitally on Prime Video and Apple.
Read More
Be Entertained and informed with the latest news at techeducation.com! From the hottest trends to the most breaking news. And Also, Follow us on social media: Facebook, Pinterest, Twitter, and Linkedin. And be part of the movement! Share your thoughts, ideas, and opinions with us.