Aam Aadmi Party Leader Raghav Chadha and Indian Actress Parineeti Chopra Are Reportedly Dating Each Other. After seeing the couple twice a row, fans want to know more about their wedding. As We All Know, The Aap Leader Ignored The Question About Parineeti. And His Marriage With Her. So let's find out whether Raghav Chadha and Parineeti Chopra are getting married.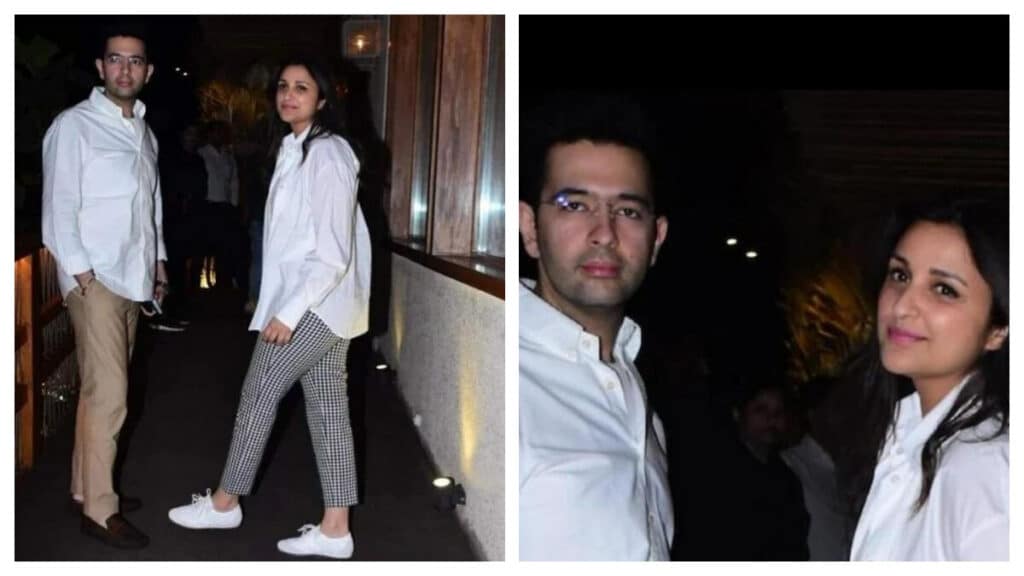 Is Raghav Chadha And Parineeti Chopra Are Getting Married?
Reports say that the leader of the Aam Aadmi Party, Raghav Chadha, and the Indian actress Parineeti Chopra see each other. But an MP from the Aam Aadmi Party said that Raghav and Parineeti will soon get married. Aam Aadmi Party, aka AAP, 's MP Sanjeev Arora confirmed that Raghav Chadha and Parineeti Chopra had a roka ceremony.
On Twitter, he wrote, "I want to wish @raghav_chadha and @parineetichopra all the best. May Their Union Be Blessed With An Abundance Of Love, Joy, And Companionship. My Best Wishes!"
I extend my heartfelt congratulations to @raghav_chadha and @ParineetiChopra. May their union be blessed with an abundance of love, joy, and companionship. My best wishes!!! pic.twitter.com/3fSWVT4evR

— Sanjeev Arora (@MP_SanjeevArora) March 28, 2023
It's important to note that Sanjeev Arora's tweet has caught many people's attention, as Netizens have started congratulating Parineeti Chopra and Raghav Chadha on social media. For the uninitiated, the duo was spotted going on dinner and lunch dates in Mumbai.
Parineeti And Raghav's Families Get Involved
Supposedly, Parineeti Chopra's and Raghav Chadha's families helped make this happen. A couple of friends told Etimes, "There hasn't been a formal ceremony yet, but the families are talking about it, so there will be one soon."
Both families are happy that they are together, but it's hard to find a date for a ceremony because both people are busy with their lives. There will only be a few close family members at the ceremony.
For those who don't know, Parineeti and Raghav went to the London School of Economics together. They also see a lot of the same people. Raghav Chadha had given a hint about how close he is to Parineeti Chopra by blushing when a reporter asked him about her. Parineeti Chopra has yet to talk about her relationship with Raghav Chadha
Read More
Be Entertained and informed with the latest news at techeducation.com! From the hottest trends to the most breaking news. And Also, Follow us on social media: Facebook, Pinterest, Twitter, and Linkedin. And be part of the movement! Share your thoughts, ideas, and opinions with us.