Soul Fighter is a six-week event that brings new game modes, skins, champions, and more to League of Legends, Wild Rift, Teamfight Tactics, and Legends of Runeterra. The fighting game genre is inspired by the deep emotional resonance and one-of-a-kind character moments seen in fighting games and anime tournament arcs. The global event begins on Thursday, July 20, and lasts till August 28.
Soul Fighter 2023: What's New
Soul Fighter is set in a vibrant and diverse universe where fighters compete for glory via fighting on the world's grandest stage, the "Tournament of Souls." The competition, overseen by the enigmatic God's Eye, pits combatants with incredible powers against one another until only one remains. During Soul Fighter, here's what's going on in all of our games:
League Of Legends
Soul Fighter will offer League of Legends a new game style, champion, and slew of skins, including an Ultimate skin. In addition, you'll be able to play as Samira and battle through the Tournament of Souls in a unique in-client metagame experience. League of Legends gave a teaser about their upcoming skins in a Tweet.
You can see their full Tweet below:
This is the fight you've been waiting for. pic.twitter.com/t9kN3tanDe

— League of Legends (@LeagueOfLegends) June 23, 2023
Arena: a new game mode.
Naafiri the Hound of a Hundred Bites, Champion Launch
Skins include Soul Fighter Samira (Ultimate), Viego (Legendary), Soul Fighter Naafiri, Soul Fighter Shaco, Soul Fighter Pyke, Soul Fighter Sett, Soul Fighter Lux, Soul Fighter Jhin, Soul Fighter Gwen, and Soul Fighter Evelynn, as well as Prestige Soul Fighter Shaco and Prestige Soul Fighter Pyke.
new Pass: Soul Fighter 2023
Tournament of Souls (LoL Exclusive) in-client metagame experience
We plan to give 20% of the revenues from Soul Fighter Samira, the Soul Fighter Event Pass, and any associated bundle purchases in League of Legends to the Riot Games Social Impact Fund, a donor-advised fund account sponsored by ImpactAssets, from July 20 to August 28. Everything from the Soul Fighter event will assist the fund.
Teamfight Tactics
Soul Fighter adds a new game mode, Tacticians, Chibi Champions, a Mythic Arena, and an Event Pass to Teamfight Tactics.
Chibi Gwen; Chibi Soul Fighter Gwen (Mythic) are tacticians.
Arena: The Tournament of Souls
Khaat'Sai: a Little Legends species.
Pass for the Soul Fighter Event
Soul Brawl: new game mode.
Like Fortune's Favor at the Lunar Gala earlier this year, Soul Brawl is a temporary game mode coming to Teamfight Tactics as part of the Soul Fighter event. This game mode is divided into two stages: the Training phase, where you compete for Soul Power to enhance your Soul Crown and give more loot possibilities, and the Tournament phase, where you will be triumphant or ousted in a best-of-three bracket tournament.
Along with the gaming mode, there is an in-client story experience called The Choncc Dome. Champions and Tacticians work together to prepare for the Tournament of Souls. A limited-edition Event Pass+ will complement the Choncc Dome.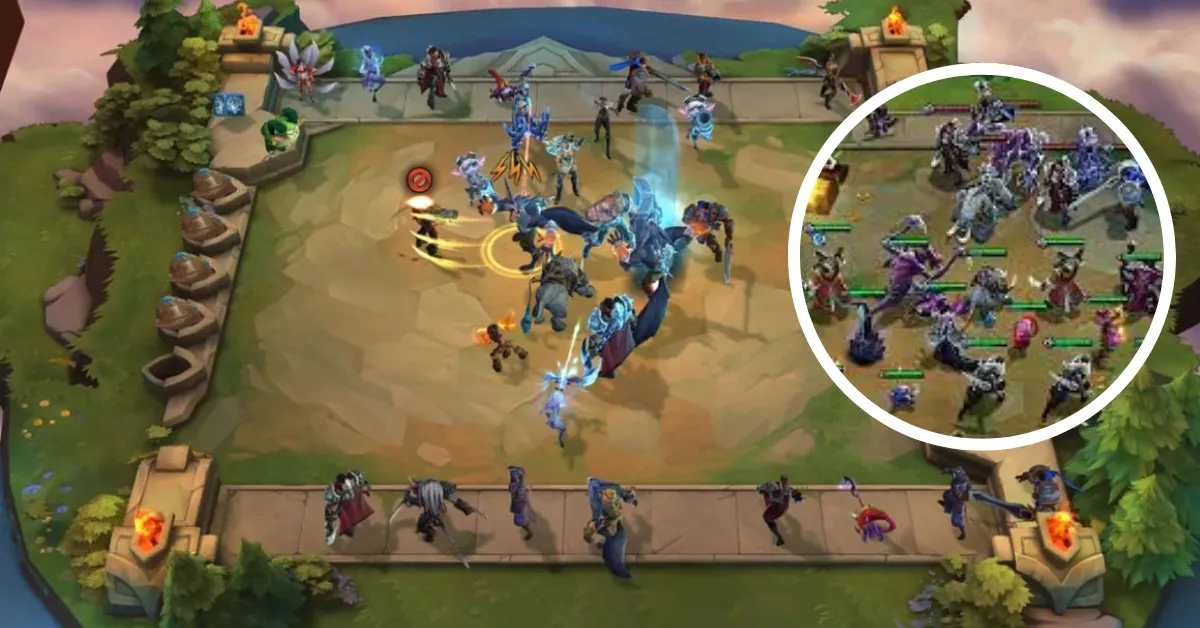 Is XDefiant on PS4 and Xbox One? Ubisoft reveals exciting news! Find out about the upcoming FPS game's availability for last-gen consoles, and get ready to dive into intense battles.
Wild Rift
Six new Soul Fighter skins will be added to Wild Rift, with its unique in-client narrative experience and a new game style explicitly built for it.
Tag Duel: a new game mode.
Nilah the Joy Unbound, Champion Launch
new skins: Soul Fighter Nilah, Soul Fighter Draven, Soul Fighter Yasuo, Soul Fighter Irelia, Soul Fighter Xin Zhao, and Soul Fighter Draven (Special Edition).
Pass for the Soul Fighter Event
(WR Exclusive) In-Client Narrative Experience
Tag Duel is a new game mode in which players compete against one another in one-on-one combat. Before entering the war, players will choose three heroes and may effortlessly switch between them if they are not on cooldown. You may take the combinations into your own hands in this mode rather than relying on your teammates to finish the play. The first player to four eliminated will be declared the winner.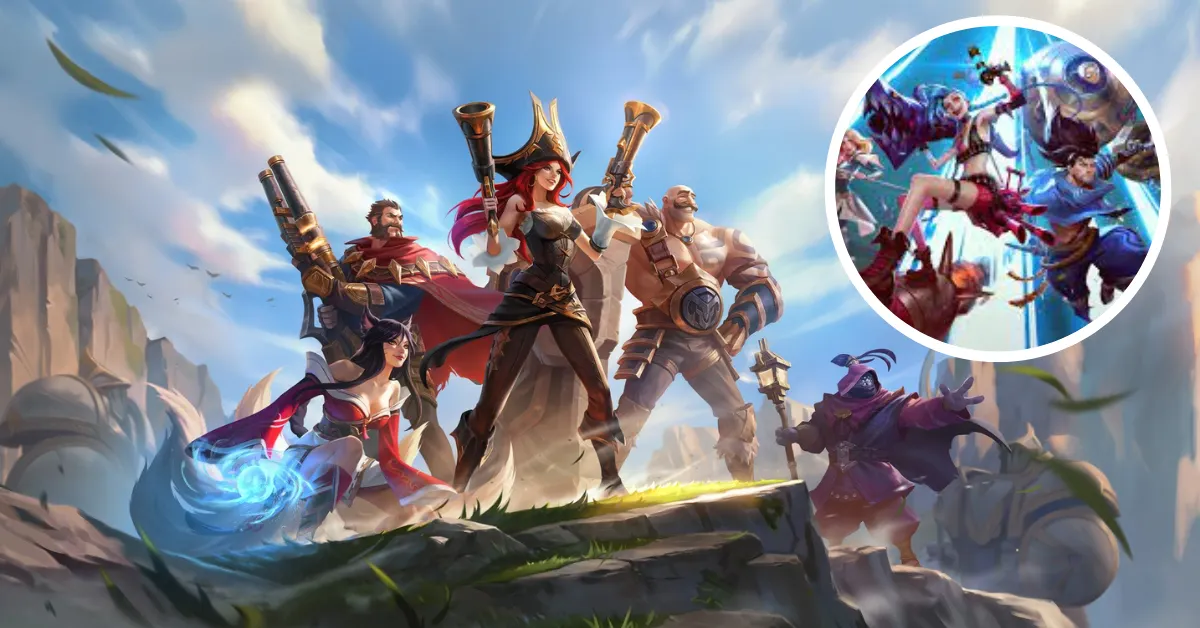 Experience a unique tale based in the universe of Soul Fighter, told through the perspective of Draven and Yasuo as they compete in the Tournament of Souls and journey into the Lands Beyond. By playing Wild Rift battles, you will travel through a visual novel, including minigame fighting, that will test your speed and accuracy. You will be rewarded with tokens as you go through the event, which you can spend on various products in the event shop.
Legends of Runeterra
A new Event Pass is coming to Legends of Runeterra, bringing new Soul Fighter skins for a range of champions, new Emotes, and new Cardbacks to the game.
Soul Fighter Nidalee (Epic), Soul Fighter Viego (Epic), Soul Fighter Sett (Epic), Soul Fighter Samira (Rare), Soul Fighter Jhin (Rare), Soul Fighter Gwen (Rare), Soul Fighter Pyke (Rare), and Soul Fighter Evelynn (Rare) are the skins available.
New Pass: Soul Fighter Event
New Emotes and Cardbacks
Conclusion: Soul Fighter 2023: an incredible voyage! League of Legends, Wild Rift, Teamfight Tactics, and Legends of Runeterra provide six weeks of fantastic gameplay, breathtaking skins, and thrilling game types. Fight game and anime tournament arc magic. Every gamer may enjoy Arena, Tag Duel, and Soul Brawl, as well as the fierce Tournament of Souls. Unleash your talents, gain unique champion skins, and explore a gripping in-client narrative. The global event begins Thursday, July 20, and ends on August 28. Join the Soul Fighter phenomenon!
We hope you enjoyed this post! If you did, please bookmark "thetecheducation.com" so you can come back for more great content."