If you're a die-hard fan of Severance and have already watched every episode of season one, then you probably have some burning questions that you're dying to get answers to. For example, what will happen to Helly? What's the deal with the O&D department? And why were those baby goats so creepy?
We don't have the answers to these questions yet, but we do have some good news. Apple TV+ has officially given the green light for a second season of the psychological horror series. This means that soon enough, we'll finally get to find out what really happened to the innies. So, what can fans expect in the upcoming season? Keep reading to learn all the details about the plot and the release date for Severance season 2.
Severance Season 2 Expected Release Date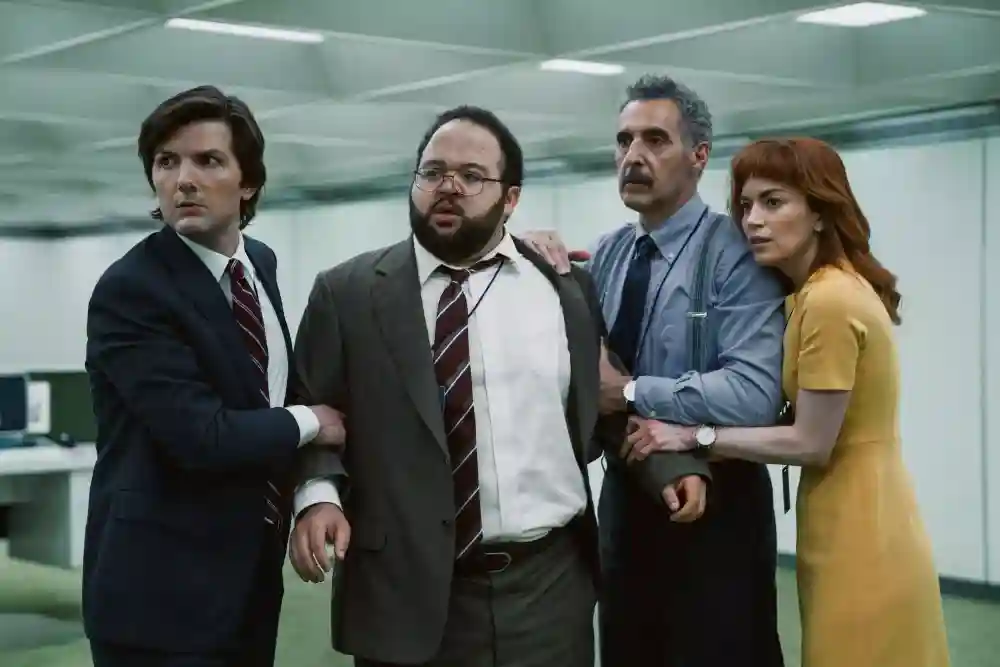 Severance's second season has been officially announced. Due to the show's popularity, Apple immediately ordered a new batch of episodes before the first season's conclusion was finished. According to Ben Stiller, the program was always going to be a "multi-season" story.
Those who want the cliffhangers resolved quickly may have a long wait – season 1 took many years to get from script to screen, as Stiller explained.
"It's really exciting to see the response from people who are loving the show – and the level of fan engagement. It has been a long road bringing Severance to television. I first read Dan's pilot over five years ago," Stiller stated in a statement.
"It has always been a multi-season story, and I'm really happy we get to continue it. I'm grateful to our partners at Apple TV+ who have been behind it the whole way. Praise Kier!"
As of march 2023, the writing process for season 2 of Severance was underway, so we shouldn't expect it to premiere until late 2023 at the earliest, with a 2024 return more likely. No official date has been announced yet.
Severance Season 2 Cast: Who's Confirmed To Return?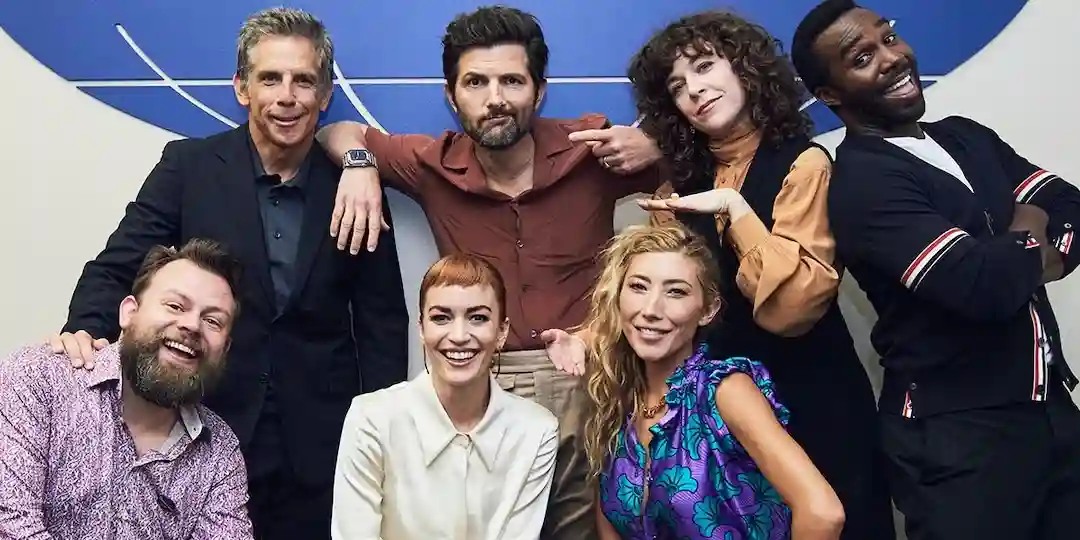 It's highly likely that you'll see all your beloved characters from the first season make a comeback, considering how the show left them hanging. This includes big names like Adam Scott, Patricia Arquette, John Turturro, Christopher Walken, Britt Lower, Tramell Tillman, Zach Cherry, and Dichen Lachman. Additionally, the new season boasts an impressive lineup of fresh faces, including Bob Balaban, Robby Benson, Stefano Carannante, Gwendoline Christie, John Noble, Ólafur Darri Ólafsson, Alia Shawkat, and Merritt Wever.
Looking towards Season Three and beyond, the creators of Severance have set their sights high, aiming for the stars. According to Erickson, they're even hoping to persuade none other than former President Barack Obama to make a guest appearance. Obama has already received an Emmy nomination for his outstanding narration in the Netflix documentary series Our Great National Parks, so perhaps the team can sway him to join the show.
"If he is [there] I'm going to see if he wants a role on this show," Erickson stated. "I think he'd be really good, he'd bring some gravitas." Devin's sister, Jen Tullock, who portrays Mark, made a joke, "If we could get Barbra Streisand to come around, I'd pretty much give you every American dollar I've got in my bank account."  Stiller, on the other hand, has more reasonable expectations. 

"For me there are a lot of people like Christopher Guest; I kind of imagine, 'Wow that would be amazing if someday he might be a part of the show,'" Stiller stated. "It's fun when you have a show like this where it allows for people to maybe come in for an episode or two but also fit into the world of Severance."
Season 2 Of Severance: Script Writing
For those seeking answers to the many puzzles presented in Severance, a glimpse into the show's writing room for Season 2 may be worthwhile. The scripts for filming are currently being finalized, and the process is said to involve close collaboration between the key creative teams. Additionally, lead actor Adam Scott is privy to the direction his character Mark will take and is involved in the process, providing insight and input.
"It's not really a straight line process, and it never was with this show," Erickson explained to Deadline after the program received 14 Emmy nominations for 2022.
Similar to season 1, Ben Stiller is heavily involved in the story's development. It was always about the strange alchemy of his and my concepts, filtered through each other until we arrived at something that we both felt was appropriate. Therefore, it is a very in-depth, yet enjoyable procedure, in which we are currently engaged in.
Even though filming has begun, key cast members are being kept in the shadows about the plot twists in order to prevent the leak of spoilers.
For example, Patricia Arquette stated to Entertainment Tonight that she knows "very little" about the show's ultimate season 2 direction. "They don't tell me anything, so I'm innocent."
But Arquette did hint that season 2 of Severance would take a darker turn. "Be very afraid," she stated. "I think these guys have been working really hard, and come up with a lot of really creative things. They have a whole world in their minds. They just let us in, piece by piece, into what's going on, but I think it will be fun and beautiful."
The actress continued her conversation with ET Online at the 2023 SAG Awards by stating, "I think we feel some pressure going in the second season, really because of the fans, The fans really got on board, and the fans were really invested, and we don't want to let them down, so, I think the pressure is more from them than anything."
What Is the Plot for Season 2?
The details regarding the plot of the second season of the show have not yet been disclosed. However, Dan Erickson, the creator of the show, provided a sneak peek of what fans can anticipate during the 2022 Comic-Con panel. According to him, the new season will focus on expanding the show's universe and exploring the consequences of the reality's modification. In addition, fans can look forward to gaining a better understanding of the significance behind the goats in the show.
Severance Season 2 Teaser
Similar Series Like
Severance
 Disconnect
 Closure
 Detachment
 Division
 Isolation
 Broken
 Dissolution
 Departure
 Reckoning
Read More: