"Get Ready For An Epic Adventure With Ruby Gillman, Teenage Kraken! This Upcoming Movie Follows Ruby Gillman, Teenage Kraken will tell the exciting story of a sixteen-year-old girl named Ruby Gillman who finds out that she is part of the legendary and influential Sea Kraken Dynasty and is next in line to sit on the throne, which she will get from her grandmother, who is the Warrior Queen of the Seven Seas.
With The Help Of Her Friends, Ruby Embarks On A Quest To Uncover The Truth About Her Identity And Protect Her Underwater Home From A Dangerous Threat. Starring An Exciting Cast And Featuring Thrilling Action And Stunning Visuals, This Film Promises To Be An Unforgettable Ride. Keep Reading For More Information On The Release Date, Cast, Plot, And Trailer!"
Ruby Gillman, Teenage Kraken: Release Date And Where To Watch
Massimo Proietti, Deputy Director of Universal Pictures International Italy, said the movie would come out in the summer of 2023. This was in December 2022. After the official trailer came out on March 16, 2023, it was announced that Ruby Gillman's Teenage Kraken would come out on June 30, 2023, the same day Illumination's Migration was supposed to come out.
After 45 days, it will be available to stream on Peacock, and in late 2023, it will be on Netflix.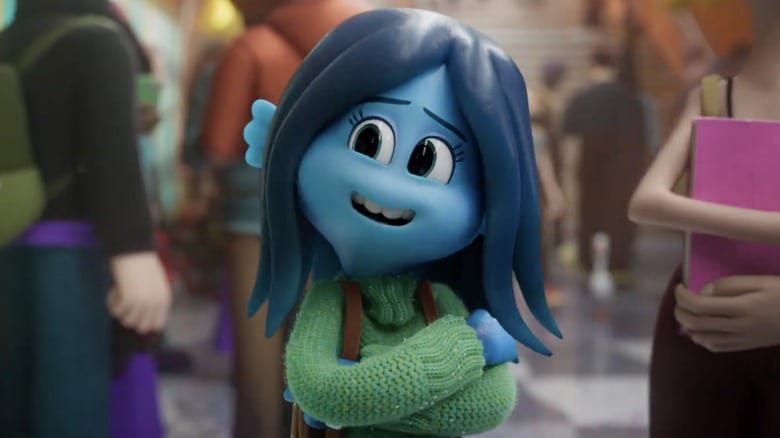 Ruby Gillman, Teenage Kraken: Cast
Ruby Gillman's Teenage Kraken has an exciting voice cast, which includes:
Lana Condor as Ruby Gillman
Toni Collette as Mrs. Gillman
Annie Murphy as mermaid-turned-human Chelsea
Sam Richardson as Ruby's uncle
Colman Domingo as Mr. Gillman
Jaboukie Young-White as Ruby's skater-boy crush
Jane Fonda as Ruby's grandmother and the Warrior Queen of the Seven Seas
Blue Chapman as Ruby's brother
Ruby Gillman, Teenage Kraken: Plot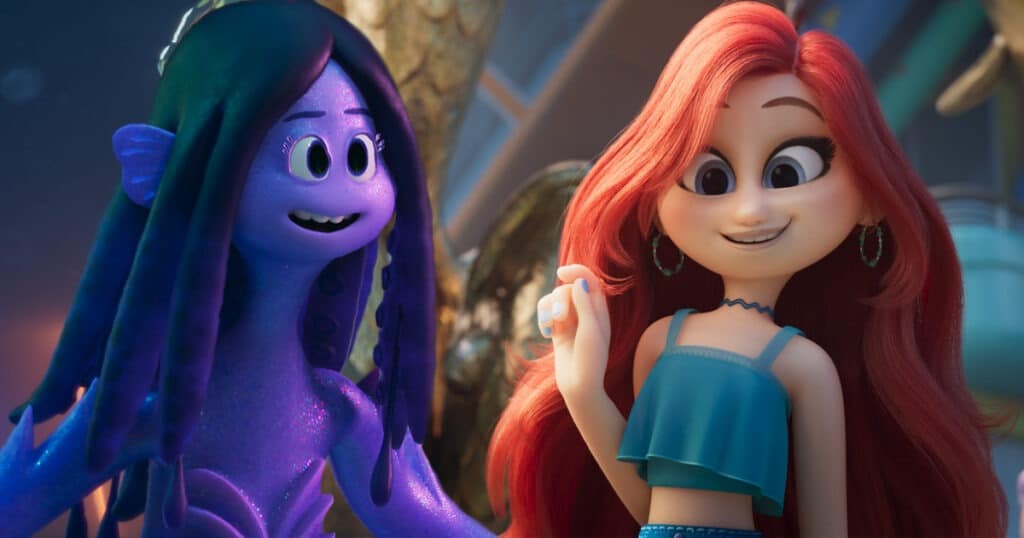 Here's how the official plot summary for Ruby Gillman, Teenage Kraken goes:
"Sweet, awkward 16-year-old Ruby Gillman is desperate to fit in at Oceanside High, but she mostly just feels invisible. She's math-tutoring her skater-boy crush, who only seems to admire her for her fractals, and she's prevented from hanging out with the cool kids at the beach because her over-protective supermom, has forbade Ruby from ever getting in the water."
Read on for more about the plot:
"But when she breaks her mom's #1 rule, Ruby will discover that she is a direct descendant of the warrior Kraken queens and is destined to inherit the throne from her commanding grandmother, the Warrior Queen of the Seven Seas."
"The Kraken are sworn to protect the oceans of the world against the vain, power-hungry mermaids who have been battling with the Kraken for eons. There's one major, and immediate, problem with that: The school's beautiful, popular new girl, Chelsea just happens to be a mermaid. Ruby will ultimately need to embrace who she is and go big to protect those she loves most."
Who Produces The Ruby Gillman, Teenage Kraken ?
Kirk Demicco, who directed Dream works' The Croods (2013), and Faryn Pearl, who will be producing for the first time with this project, are co-directing Ruby Gillman in Teenage Kraken. Pam Brady, who wrote the script for South Park: Bigger, Longer, and Uncut (1999), will also work with Demicco on the movie.
The rest of the film's crew includes composer Stephanie Economou (Jupiter's Legacy), editor Michelle Mendenhall (Fox and Hare), and production designer Pierre-Olivier Vincent. (How to Train Your Dragon: The Hidden World).
Is There Any Trailer Of Ruby Gillman, Teenage Kraken?
On March 16, 2023, Universal Pictures released the first trailer for Ruby Gillman's Teenage Kraken.
The trailer shows Ruby Gillman, a shy teen juggling her life in high school. But everything changes for her when she finds out that she is the direct ancestor of the Warrior Lineage of the Kraken Dynasty and the granddaughter of the Warrior Queen of the Seven Seas.
In the trailer, viewers can also see that the Mermaids and the Krakens, enemies, are about to start a war. The movie will undoubtedly take people on an exciting and engaging roller coaster ride.
Similar Movie Like Ruby Gillman, Teenage Kraken:
If You Enjoyed "Ruby Gillman, Teenage Kraken" And Are Looking For A Similar Movie With A Similar Vibe, Here Are Some Recommendations:
"The Shape Of Water" (2017) – Directed By Guillermo Del Toro, This Film Is About A Mute Janitor Who Befriends And Falls In Love With A Humanoid Amphibian Creature Held Captive In A Government Facility.
"Ponyo" (2008) – An Animated Film By Studio Ghibli About A Young Boy Who Befriends A Goldfish Princess Who Longs To Become Human.
"Pan's Labyrinth" (2006) – Another Film Directed By Guillermo Del Toro, This Is A Dark Fantasy Story Set In Post-civil War Spain, Where A Young Girl Enters A Mythical World To Escape The Harsh Realities Of Her Life.
"Labyrinth" (1986) – Directed By Jim Henson And Starring David Bowie, This Is A Classic Fantasy Adventure About A Young Girl Who Enters A Magical World To Rescue Her Baby Brother From The Goblin King.
Read More
Be Entertained and informed with the latest news at techeducation.com! From the hottest trends to the most breaking news. And Also, Follow us on social media: Facebook, Pinterest, Twitter, and Linkedin. And be part of the movement! Share your thoughts, ideas, and opinions with us.