Tommy Egan, a New York City drug dealer, is forced to flee the city after the death of his best friend and business partner, James "Ghost" St. Patrick. He relocates to Chicago with hopes of a fresh start but quickly becomes entangled in the city's drug trade and embroiled in a feud between rival gangs.
Tommy is a multi-faceted character, torn between his ruthless criminal persona and his capacity for love and loyalty. He is a survivor who will go to great lengths to protect those he cares about. Power Book IV: Force is a gritty crime drama that delves into themes of family, loyalty, and betrayal. It offers a fast-paced and action-packed viewing experience that will keep you on the edge of your seat. Stay tuned for details about the release schedule for Power Book IV: Force Season 3.
Power Book Iv: Force Season 3 Release Date
The release date for Power Book IV: Force Season 3 has not been officially disclosed yet. However, there's enthusiasm from the show's creator, Courtney Kemp, about continuing Tommy Egan's storyline, and she has expressed having numerous ideas for the third season.
In terms of the show's history, the second season of Power Book IV: Force premiered on September 1, 2023, on Starz. If the series maintains a consistent release pattern, fans could expect Season 3 to debut in September 2024. For more information, you may visit the official Instagram post for Power Book IV: Force.
View this post on Instagram
You might also like to read about the upcoming series episode, So check out the posts:
The Expected Cast of Power Book IV: Force Season 3
The official cast list for Power Book IV: Force Season 3 has not been unveiled yet. Nonetheless, it's highly probable that many of the actors from the previous seasons will make their return. This includes familiar faces such as:
Joseph Sikora as Tommy Egan
Shane Harper as Vic Flynn
Isaac Keys as Diamond Sampson
Lili Simmons as Claudia Flynn
Gabrielle Ryan as Gloria
Tommy Flanagan as Walter Flynn
Lucien Cambric as Darnell "D-Mac" McDowell
Anthony Fleming III as JP Gibbs
As for the upcoming season, it's anticipated that new characters will be introduced. These characters could either pose as new adversaries for Tommy or potentially become his allies in the unfolding storyline.
Power Book Iv: Force Season 3 Plot
The storyline for Power Book IV: Force Season 3 remains shrouded in mystery. With the conclusion of the second season, no details about the upcoming third season have been officially disclosed by the creators. However, there are several potential directions the story could take.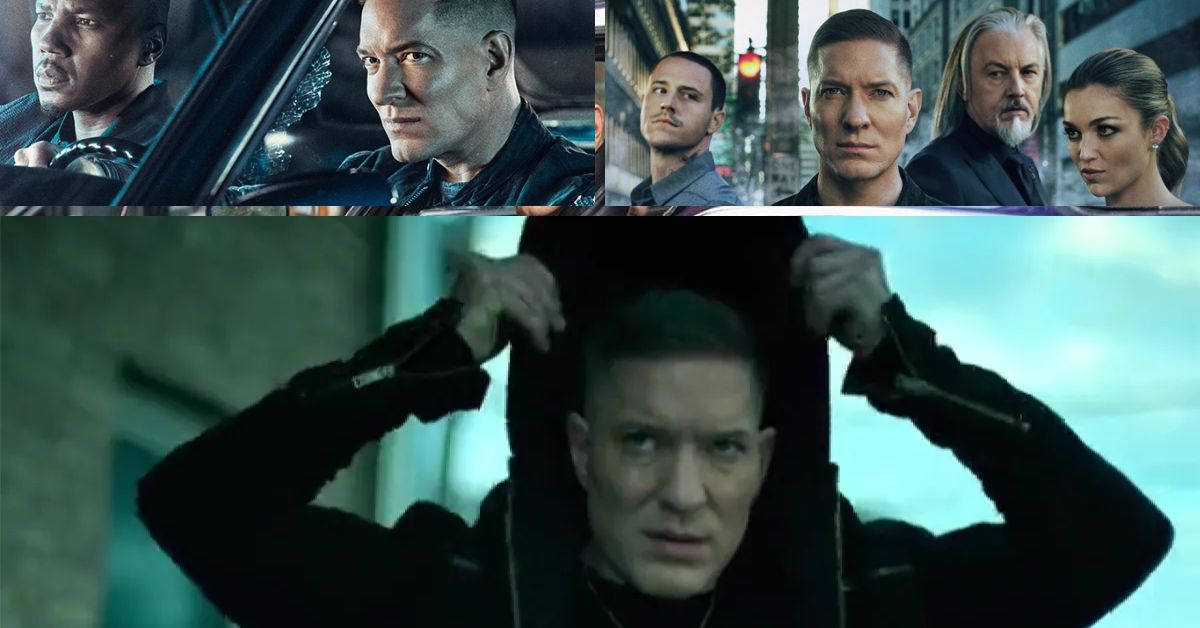 One possibility is that the show may continue from where the second season concluded, focusing on Tommy Egan's efforts to expand his drug empire in Chicago. Season 3 might also introduce new characters who could either become adversaries for Tommy or allies in his pursuits.
Additionally, the season could delve into Tommy's past and explore his relationship with his family.  While the exact plot remains uncertain, one thing is sure: Power Book IV: Force Season 3 is likely to deliver the same level of excitement and action that fans have come to expect from the series.
Where to Watch Power Book Iv: Force Season 3?
Power Book IV: Force Season 3 is currently unavailable for viewing. Following the conclusion of the second season, there has been no official announcement regarding the release date or streaming platform for the upcoming third season.
Nevertheless, it's highly probable that the show will continue to be accessible on Starz, the same network that aired the initial two seasons. Starz is a premium cable network that can be accessed through various providers, including Amazon Prime Video, Hulu, and YouTube TV.
There is also a chance that the series may become available on other popular streaming platforms like Netflix or Hulu, although this remains unconfirmed at present. Stay tuned for further updates on where and when you can watch Power Book IV: Force Season 3.Thanks for choosing Thetecheducation.com as your information hub! We're committed to providing you with top-notch content.