Early on in the third season of Netflix's Outer Banks, which has already been picked up for a fourth season even though it feels like it's been done to death, two characters desperately try to steal an item that will become a key part of the show's increasingly boring treasure-hunting plot. The details of this have to be kept secret, but the main idea is that some scary bad guys are after them until they get on a boat and run into the night. You might think this is about to turn into an exciting chase scene. After all, what would a show like this be if it didn't take advantage of the setting and the chance for adventure on the open water?
This season shows quickly that Outer Banks is a show that is just as lost as the characters are when we first meet them. After they find their way back, the narrative itself remains a wandering one where a lot is going on, with little of it actually feeling like it matters. This is most clearly felt in this early moment where, instead of going after the escaping thieves, one of the show's lead antagonists just decides to call it off. His explanation for why isn't very good, and it sounds like even he is getting tired of how things are going. It creates an unintentionally funny moment where the characters look like they can barely be bothered to do what they're supposed to do.
All of these motions start with the group of Pogues being stuck on a deserted island. At first, it feels like the second season of The Wilds, which was a disaster, but it gets worse. After the explosive end of last season, the scrappy group of young people has made a simple life for themselves here, which they call "Poguelandia." Things aren't too bad because they can sit back and relax while eating the fish they catch. All of this is thrown away when they try to get a seaplane to stop.
When they get on board, they think they are being saved, but they quickly start to wonder who the pilot works for. A cartoonish fight breaks out on the plane right before it crashes, but everyone is physically fine if a little shaken up. It has a strange beginning that is meant to hook us for the rest of the season, but it turns out to be a good thing because nothing else in Season 3 is ever fun either. The cast tries hard to save the season, but it's a losing battle from the beginning to the end.
Then, Outer Banks goes back to being dramatic as usual, with forced narration reminding us of small events and moments from the past that we had already forgotten. This time, though, John B. (Chase Stokes) finds a new family connection that won't be revealed here, and he also goes on a bunch of random adventures that will take up most of his time this season. On this trip, he sees some of the most violent things that have happened in the show so far, which could mean that the story will get darker. Instead, that never happens. Everything seems to be stuck, going through the same unimportant parts that can be shocking at first but make the whole thing feel dull.
Even when a gunfight on the water is done so badly that it almost seems like a joke, even though these kinds of scenes don't pose much of a threat to the main characters, who are still being protected by the plot, it's hard to understand how John B. can come out of this so unscathed. As long as there are more seasons to come, Outer Banks will have to keep playing it safe so that the characters can keep coming close to finding something important before the story falls back into the void it can't get out of.
Related Stories Recommended By Writer:
While this is going on, the rest of the Pogues—Sarah (Madelyn Cline), Pope (Jonathan Daviss), Kiara (Madison Bailey), JJ (Rudy Pankow), and new member Cleo (Carlacia Grant)—just wander around aimlessly. But that hasn't stopped the show from going on before, and it won't stop it now, either. Even though this show could be a guilty pleasure based on the fact that it has attractive actors doing soapy things, even that is starting to get old.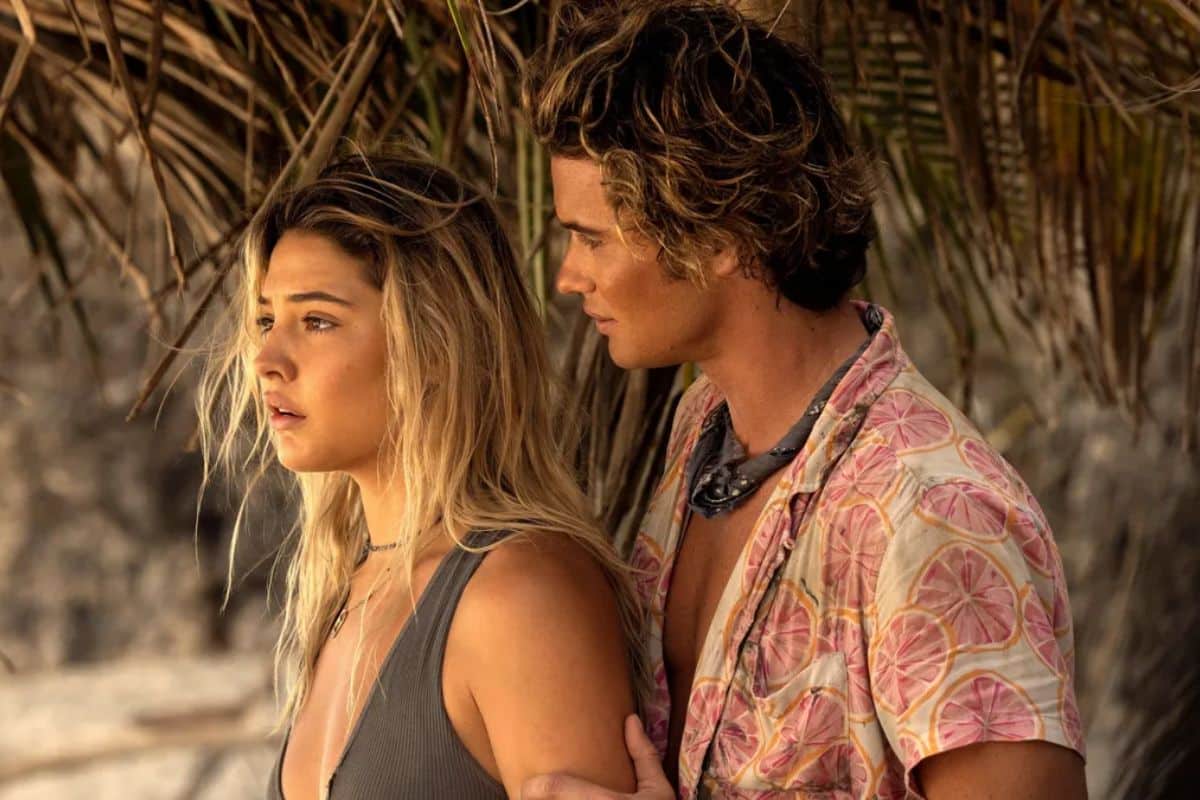 The new thing that Season 3 tries to build on is the search for El Dorado, which could be just ridiculous enough of a goal to hold together the overly severe parts. But, alas, that's not the case, and all of the lines that try to be self-aware and point out the absurdist parts fall flat. When we are told a story about a test that must be passed and one of the characters says that there is always something in the way of getting what they want, they could have been discussing the show's path. The more it continues, the more it skirts around the main plot.
When the season finally gets going and there's a big mission to be done, it's already hard to get excited about anything else because it took so long to get anywhere interesting. So much of the story feels like it's just filling time, and it does so in a way that may be hard for even the most dedicated fans to understand. Outer Banks Season 3 doesn't seem to have any new surprises or plot twists at all. This shows that there is a tipping point where even the most trashy TV shows can go from being silly fun for the right audience to just being trash.
Rating: D-
Outer Banks Season 3 premieres February 23 on Netflix.
Be Entertained and informed with the latest news at techeducation.com! From the hottest trends to the most breaking news. And Also, Follow us on social media: Facebook, Pinterest, Twitter, and Linkedin. And be part of the movement! Share your thoughts, ideas, and opinions with us.