Orlando "The Cuban Tree Stump" Sanchez died out of the blue last Thursday night. The online grappling community talked about it for most of the next day until his longtime gym, Gracie Barra, confirmed the sad news in an Instagram post early last evening.
"The news of Professor Orlando Sanchez's death makes us feel very sad," the post said. "Thank you for being a great friend and one of our greatest athletes." They would later praise Sanchez's work as a teacher and as a successful athlete.
Sanchez was born on February 5, 1982. As a kid, he tried out a lot of different sports. In his 20s, the Californian did a lot of drugs and drank a lot of alcohol. He played American football in college. But after a friend told him to try BJJ with Draculino black belt Alberto Crane, he found his new passion.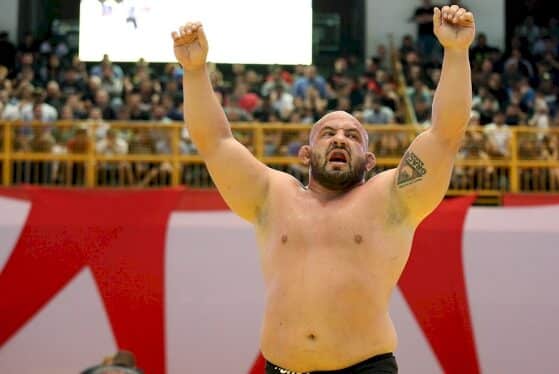 Sanchez was a force on the mats. He got his brown belt quickly, in only three years. During this time, he worked out with Gracie Barra's coaches a lot, which brought him closer to the organization as a whole. Sanchez joined GB fully as a black belt. Former GB coach José "Zé Radiola" Olmpio gave him this rank.
Sanchez may have reached the top of his sport in 2015 when he beat Jared Dropp to win the ADCC +99kg title. Sanchez used his well-known strength and pressure to beat legends Dean Lister and Vinny Magalhes and bring home the trophy.
Over the next few years, he would be in and out of the news about wrestling. In 2021, while training, he got into a fight with UFC fighter Sean Strickland. Sanchez worked hard during his career to raise awareness about mental health for both athletes and fans.
Sanchez also previously fought in MMA, going 4-0-1 from 2010 to 2015.
Related Stories Recommended By Writer: