Castlevania: Nocturne is a planned American adult animated dark fantasy action streaming TV show made by Clive Bradley and written by Kevin Kolde. The show will be on Netflix. It is a spin-off of the anime series Castlevania.
It is based on the same-named video game series by Konami and uses Castlevania: Rondo of Blood and its sequel Symphony of the Night. During the French Revolution in 1792, the story is about Richter Belmont, a member of the Belmont family.
Read this post completely to know The Castlevania Nocturne's Release Date and more.
Castlevania Nocturne Release Date: When Will It Arrive?
Castlevania Nocturne is set to debut on Netflix on September 28, 2023. In a special treat for enthusiasts, the inaugural episode will be available a day in advance on Twitch. This early screening is courtesy of Netflix's unique Drop 01 event, slated for September 27, 2023.
It begins. Teaser trailer drops tomorrow. Castlevania: Nocturne premieres September 28, only on Netflix. pic.twitter.com/F5UEstn1PY

— Netflix Anime (@NetflixAnime) July 26, 2023
This move is anticipated to excite and engage the show's vast fanbase, building anticipation even further. Such collaborative promotions are becoming increasingly popular, blending different platforms to maximize viewer engagement. The strategy showcases Netflix's commitment to creating memorable experiences for its audience, ensuring that the premiere is a significant event in the entertainment calendar.
Castlevania Nocturne Cast: Who Will Be in It?
Nocturne's voice actors are mostly a secret, but it might have new main actors. Sophie Skelton will voice Julia Belmont in the first episode, but we don't know much about her role. We don't know who will voice Richter Belmont and Maria Renard yet, even though they'll be in the show.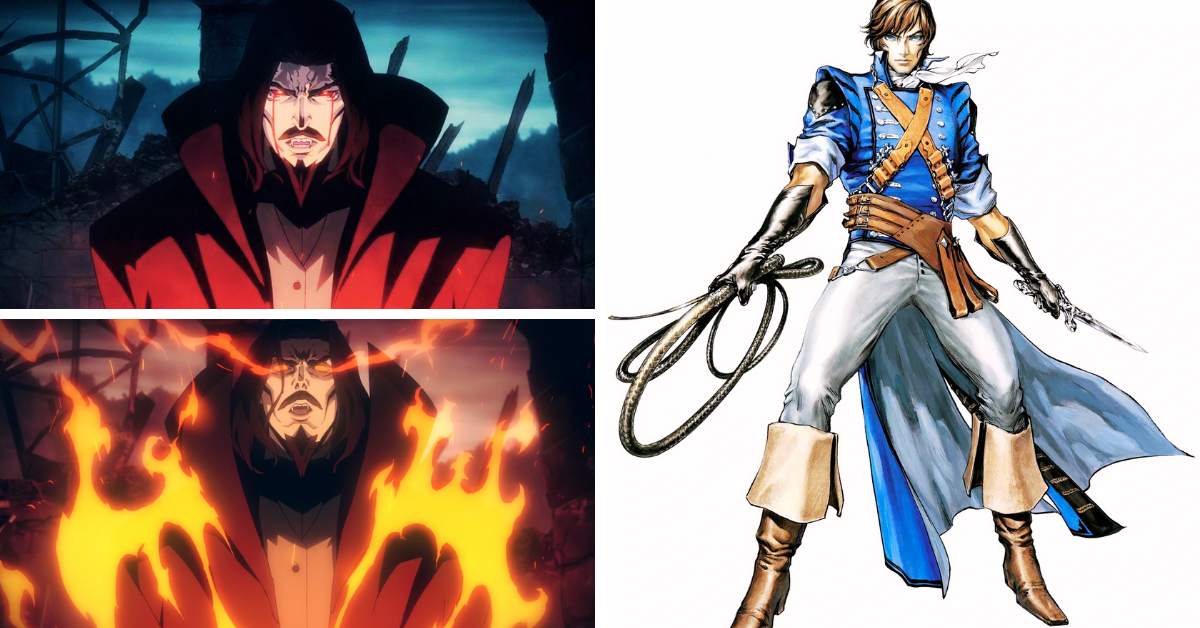 Some voices from the old series might return in flashbacks, like Richard Armitage as Trevor and Alejandra Reynoso as Sypha. If the story is like the games, we might also hear James Callis as Alucard and Graham McTavish as Dracula.
You were on Santa's nice list this year, so here is a first look at Maria Renard from the upcoming Castlevania: Nocturne.@kevinkolde @clivebradley @AdamDeats @NetflixGeeked @kloysius pic.twitter.com/g3LcXWYI9E

— Samuel Deats 🌕 (@SamuelDeats) December 24, 2022
Behind the scenes, Kevin Kolde will lead, replacing Warren Ellis. Clive Bradley is the writer. Project 51 Productions and Powerhouse Animation will handle production.
Castlevania Nocturne Trailer
We get our first look at a lot of new characters in the new Castlevania: Nocturne trailer. We also get a better look at two of the main characters, Richter Belmont and Maria Renard.
I PRAY FOR YOU, RICHTER BELMONT.

Witness the rise of our gaming icon and vampire hunter prodigy in the all-new Castlevania: Nocturne – premiering September 28, only on Netflix. pic.twitter.com/gZZrsTDAff

— Netflix Anime (@NetflixAnime) July 27, 2023
Annette is a sorceress who used to be a damsel in trouble in the games. She is now working with Richter and Maria. Nocturne is based on both Rondo of Blood and Symphony of the Night, which came right after it. This means that Alucard could show up in the future.
We also catch glimpses of the new vampire threat, which includes a lot of bloodthirsty French nobles who give a new meaning to the phrase "eat the rich."
From what we saw in the video, this new season looks like it will be full of action, drama, and beautiful animation, and we can't wait to see these well-known games come to life in a new way.
Here we have recently discussed some more on the entertainment industry You can also check them:
What is the Castlevania Nocturne Plot?
Castlevania: Nocturne will probably keep taking ideas from hit Nintendo Konami games. Specifically, Castlevania: Rondo of Blood and Castlevania: Symphony of the Night. The spin-off will take place in 1792, during the French Revolution, and star Richter Belmont, a descendant of Trevor Belmont and Sypha Belnades who takes over the family business of hunting vampires.
If the show followed the games, it would be about what happened to Richter Belmont after he, Alucard, and Maria Renard killed Dracula. But then Richter is tricked into falling into the darkness, which brings the big vampire back to life. So, Alucard and Maria must help the hero get back to reality.
Stay connected to Thetecheducation.com so you can get the latest news and updates from the Entertainment business!