Luka Doncic got a sprained left ankle during the Mavericks' win over the Phoenix Suns on Thursday night, so he had to leave the game.
He didn't go back to the field or sit on Dallas' bench.
Coach Jason Kidd said Doncic "was in good spirits" after the win, but he didn't say much else about the 23-year-old All-condition Stars before Saturday's game against the Jazz.
"He looked good. Kidd said, "He looked fine, but we'll see as we go." When we get to Utah, we might have more information."
Kidd said that he talked to Doncic during halftime and before his press conference after the game.
Kidd said, "He was smiling, and he was happy for his teammates, saying that DP made some big free throws and then came up with that missed free throw rebound. Just his determination for DP tonight was outstanding. The team's spirit was strong, and they worked hard and found a way to win.
Luka Doncic (left ankle sprain) will not return to tonight's game in Phoenix, per @MavsPR.

— Callie Caplan (@CallieCaplan) January 27, 2023
The 23-year-old superstar walked backward less than four minutes into the game when he turned in the post and stepped on a Suns defender's foot. Even though Doncic didn't fall down, he grabbed his left ankle and hobbled back to defense. When the Mavericks got the ball back, coach Jason Kidd called a timeout.
Luka pulled up immediately and limped after this pic.twitter.com/VqWo8SKHn9

— Matt Petersen (@TheMattPetersen) January 27, 2023
Director of player performance and health When the game was over, Casey Smith met Doncic on the court and walked with him straight to the locker room.
Doncic has only missed five of the Mavericks' first 50 games, all on the second night of back-to-back games, but he hasn't missed a game because of an injury.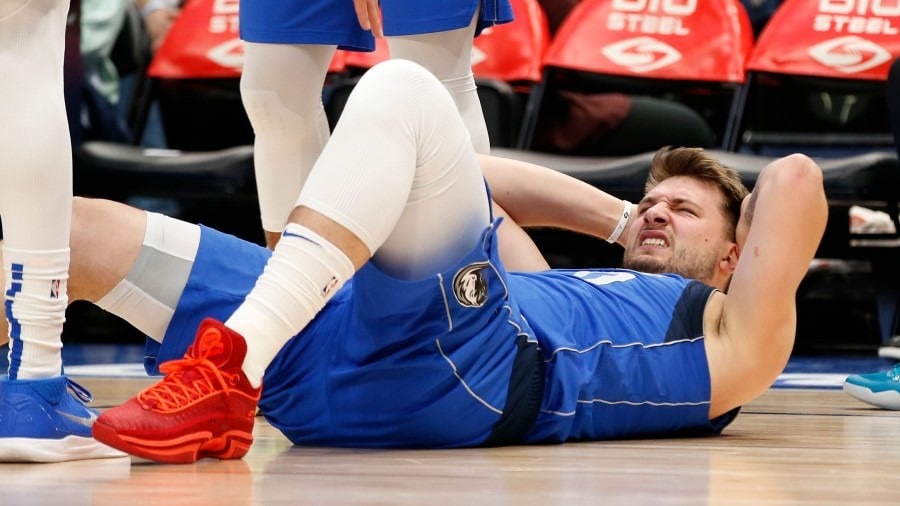 Related Stories Recommended By Writer: