There is a tonne of movies and TV shows out there that don't highlight the true issues and routines of people in relationships. One Netflix original in particular stands out as being somewhat realistic, relatable, and credible in our opinion. Despite making it through three seasons, Love (2018) has sadly come to an end. If you haven't seen the show, it centers on the lives of two people who are, in many ways, diametrically opposed to one another. They fall in love, as you might have guessed from the title. The three seasons follow the growth of their relationship, showcasing both its happy moments and its growing pains. We'll talk about why we believe the show merited a second season as well as potential reasons for its cancellation.
What's the "Love" all about?
Mickey Dobbs and Gus Cruikshank's personal lives are the main focus of this romantic comedy. It all revolves around how they met and navigated their relationship's difficult times. Mickey is a cool, carefree, and occasionally crude person. Gus, however, is clingy, embarrassing, and cryptic. Both of them have their own peculiarities and issues; Gus hides behind his past while Mickey is an addict. But while love can bring out the best and the worst in people, it is the unity that brings about balance.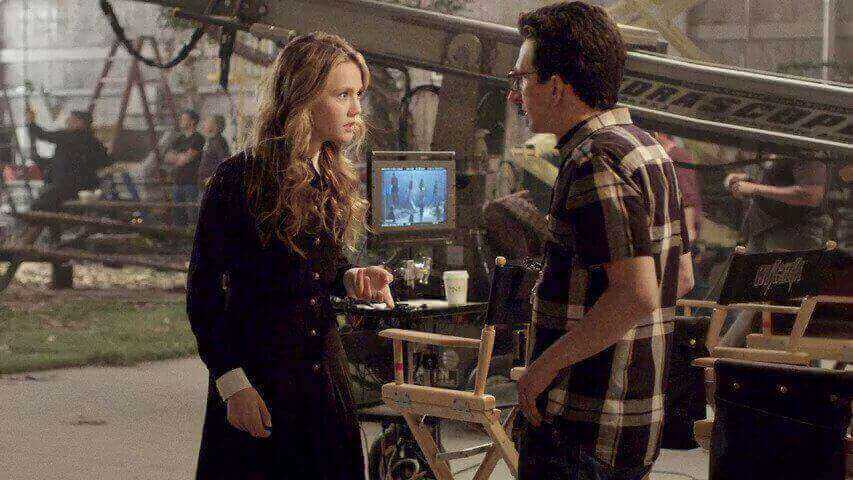 Gillian Jacobs portrays Mickey, and Paul Rust portrays Gus in the show that he co-created with Lesley Arfin and Judd Apatow. Bertie Bauer is played by Claudia O'Doherty on the program as well.
Read More:
Why Does It Deserve Season 4?
Actually, things have improved recently. Season three revealed a tonne of brand-new issues for the couple to solve. The time had come for Gus to be completely open with Mickey, his family, and himself. They went through the "honeymoon phase" of their relationship before it suddenly became serious; they got married quietly, and now they're moving in together. Many people would find it interesting to see if they could bear each other. not to mention the relationship with Bertie. She recently dumped Randy, her slacker boyfriend, and things have since heated up with Chris.
It is without a doubt extremely cheesy at times and may not be the best series out there. The episodes are simple to watch, though, and the characters are pleasantly interesting. Nothing is sugarcoated in the show. It focuses on relationship problems and the real thoughts of everyday people. It is evident that the two main characters have a positive influence on one another as they develop together. They both have a history of lying, are searching for who they are, and need someone more than they realised. You don't think Mickey would choose someone as awkward as Gus when you first meet her. However, as the plot develops, the more damage Gus has sustained in comparison to Mickey. Why then must it end there? Though they have now arrived at a place of fulfillment and truth, we are not yet prepared for the story's conclusion.
Why was it canceled?
Typically, low ratings and reception lead to the cancellation of shows. But due to a mutual agreement between the show's creators and Netflix, Love was canceled. They all decided that it was time for it to end, Paul Rust said in an interview with Decider. In other words, they wanted to maintain its originality without making it monotonous or possibly repetitive. Much to our dismay, this is probably a wise choice. The true caliber of the show thus far is something that even we cannot dispute, so why let it deteriorate?
On the plus side, they at least avoided leaving the show hanging. The worst possible choice they could have made would have been to end the most intriguing storyline in their favorite show. So, that's something for which we can be thankful. It's wonderful that viewers can leave the show with a humble feeling for Gus and Mickey because it's simple to picture them moving forward with a better relationship. This way, there won't be any suspense or questions about who, what, when, where, and why. It's unfortunate, though, because there could have been a lot more to say.
Since love is supposed to last forever, it makes us sad to say goodbye.
Read More: