Since it first aired on Fox in 1999, Family Guy has been a source of off-the-wall entertainment for millions of people all over the world. During his time at the Rhode Island School of Design, creator Seth MacFarlane came up with the first version of the show. It was a slapstick comedy about a man and his talking dog. Over time, the idea changed into the adult cartoon we watch today.
The comedy, which was based on shows like The Simpsons, didn't become a hit right away, and after three seasons, it was actually canceled. Because the DVDs sold well and people liked seeing reruns on Adult Swim on Cartoon Network, the show was brought back in 2005 and had been going strong ever since.
Family Guy is an animated show about a crazy family and their talking dog. If you haven't seen it, it's about a family that doesn't work well together. Macfarlane plays Peter Griffin, the head of the family. Alex Bornstein voices his wife Lois, Mila Kunis is their daughter Meg and Seth Green is their older son Chris.
MacFarlane also voices Stewie, the Griffins' youngest son, and Brian, the Griffins' humanoid dog. Family Guy has been on for 23 years, and the Griffin family has always been in crazy situations. Because of this, the show has given rise to many memes.
The latest Family Guy meme has just started to go around, but it's harder to understand than one might think. In the past few days, news of Lois's death has become popular on social media, making fans and casual viewers wonder if they missed an important plot point on Family Guy. Where did this thing start? Is Lois really gone? We'll take care of you.
Is Lois Griffin Dead?
So, this happened… pic.twitter.com/3SXdTeML8s

— Patty LaCerva 💌𓆦 (@minasdemon) December 27, 2022
Lois has been badly hurt in the past, like a lot of cartoon characters. Lois Griffin is not dead, even though "footage of her last moments" has been shared on social media.
People even thought that Lois' voice actor, Alex Bornstein, had died because of the meme. Borstein is very active on social media and seems to be okay, which is great news. She just posted a video to her Instagram a few days ago, and it looked like she was doing well. If she responds to the meme, we'll let you know.
Why Is 'Lois Griffin Dead' Trending?
On December 26, 2022, online rumors spread like wildfire that Lois Griffin had died. The "Lois Griffin is dead at 43" hoax started as a joke on TikTok and Twitter by Family Guy fans. TikTok users filmed themselves telling their friends and family about Lois' death, which didn't happen in the comics.
The series of clips showed that people had different and confusing feelings about the death of the character.
One person asked Alexa, "Is Lois Griffin dead?" on Twitter.
Another fan tweeted: "At 43, Lois Griffin is dead? Petaaahhh."
"Can you stop saying that Lois Griffin is dead? It's scaring me," someone else tweeted.
As the hoax went on, people wondered if this meant that Alex Borstein, who played Lois, had died. Even though people were talking about him online, Borstein turned out to be alive and well. Even though Lois didn't die in Family Guy's 21st season, her youngest son Stewie came very close to killing her.
After planning her death for years, Stewie finally kills the Griffin family matriarch in the fourth episode of season six. She was attacked by her son, but she lived and went back to face him in what seemed to be their last fight.
By the end of the episode, it was clear that Lois's death was part of a VR simulation.
How Can I Watch Family Guy?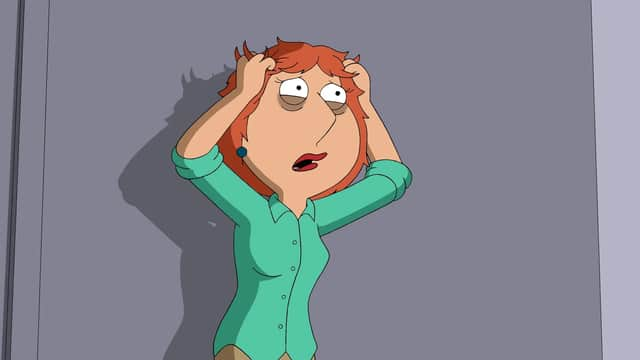 The 21st season of Family Guy began on September 25, 2022. People can watch the Griffin family's antics on FOX, which is its main channel. At 9:35 p.m. EST every Sunday, new episodes of the show are shown.
Fans can watch the show on Hulu if they miss a new episode. The first season of the show started on January 31, 1999. It was made by Seth MacFarlane and David Zuckerman. More than 400 episodes have been made since it started more than 20 years ago.
Related Stories Recommended By Writer: