Kaguya Sama: Love Is War, A Popular Anime Series That Follows The Romantic Comedy Between The Two Genius Students, Kaguya Shinomiya And Miyuki Shirogane, Who Both Attend The Prestigious Shuchiin Academy.
The Show Is Known For Its Unique Blend Of Humor And Romance As The Main Characters Engage In A Series Of Mind Games And Battles To Try And Confess Their Feelings To Each Other. However, With The Release Of The Third Season In 2022, Fans Have Been Eagerly Awaiting News About The Possibility Of A Fourth Season.
Unfortunately, As Of The Current Date, There Has Been No Official Announcement Regarding The Production Of Kaguya Sama: Love Is War Season 4, Leaving Many Fans Wondering If Their Favorite Show Has Been Cancelled.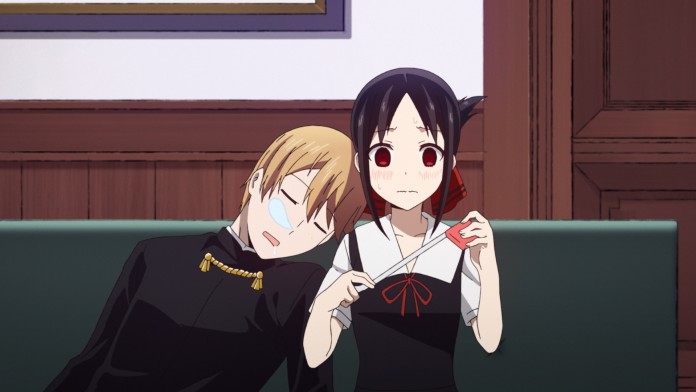 Kaguya Sama: Love Is War Season 4 Is It Officially Cancelled?
Kaguya-sama Season 4 Is Not Yet Canceled. Kaguya-sama Season 3 of Love Is War ended on June 25 of this year. Fans began speculating that the anime series might have a fourth season when the third season began streaming. As of June 24, 2022, "a New Animation Will Be Produced," the official Twitter account teased fans.
「かぐや様は告らせたい」
新作アニメーション、制作決定——#かぐや様 pic.twitter.com/miqc9KVTNZ

— アニメ「かぐや様は告らせたい」公式 (@anime_kaguya) June 24, 2022
Despite the fact that the announcement most likely referred to the film Kaguya-sama: Love Is War – The First Kiss That Never Ends, the demand for a new season never subsided and even grew stronger.
In Season 3, Kaguya finds Miyuki dressed as Arsène on a rooftop. But before she can say anything, he pops a massive balloon over the campfire, launching dozens of heart-shaped balloons into the heavens. He invites her to apply to Stanford with him without first divulging anything. As a prize for finding the phantom thief, she agrees and kisses him.
Kaguya Sama: Love Is War Season 4 Release Date
There Is No Officially release date. A-1 Pictures will reveal season 4 production details after the film or the next day. Meanwhile, it's safe to assume a reasonable release date for Kaguya-sama: Love Is War Season 4. If the fourth season begins production after the film, fans can expect it to be released in late 2023, most likely in the fall of 2023.
Seasons 1 and 2 took A-1 Pictures six to seven months to complete. Season 3 was unfortunately delayed due to Covid, and it took an additional year and a half to complete. With the fans' clamor and the Covid Restrictions lifted a full-strength production at A-1 Studios should be able to complete Season 4 faster than Season 3, barring any production hiccups.
Kaguya Sama: Love Is War Trailer
Please enjoy this trailer for the upcoming anime film Kaguya-sama: Love Is War – The First Kiss That Never Ends since there has yet to be any official word about the fourth season.
Similar Anime Like: Kaguya Sama Love Is War
If You Enjoyed Kaguya-sama: Love Is War, Here Are Some Similar Anime That You Might Also Like:
Toradora!
Nisekoi
My Teen Romantic Comedy SNAFU
Love, Chunibyo & Other Delusions
Gamers!
Monthly Girls' Nozaki-kun
OreGairu
Maid Sama!
Tsurezure Children
Hyouka
For More Details On When Other New Anime And Tv Shows Will Be Available, Check Out The Posts Given Below:
Be Entertained and informed with the latest news at thetecheducation.com! From the hottest trends to the most breaking news. And Also, Follow us on social media: Facebook, Pinterest, Twitter, and Linkedin. And be part of the movement! Share your thoughts, ideas, and opinions with us.