Disney+ has scheduled Thursday, September 8 as the debut date for Pinocchio, the live-action adaption directed by Robert Zemeckis and starring Tom Hanks as Gepetto. The release coincides with Disney+ Day, a precursor to the D23 Expo in Anaheim, California. The streamer also produced a teaser trailer and key art for the first footage.
The beloved story of a wooden puppet who begins on an exciting journey to become a real boy is retold in live-action by Robert Zemeckis. Hanks portrays Geppetto, the wood sculptor who creates Pinocchio (Benjamin Evan Ainsworth) and treats him as his own son. Jiminy Cricket serves as Pinocchio's advisor and "conscience"; Academy Award® nominee Cynthia Erivo is the Blue Fairy; Keegan-Michael Key is "Honest" John; Academy Award® nominee Lorraine Bracco is Sofia the Seagull, a new character; and Luke Evans is The Coachman. Kyanne Lamaya as Fabiana (together with her marionette Sabina), Giuseppe Battiston as Seor Stromboli, and Lewin Lloyd as Lampwick round out the cast.
Zemeckis and Chris Weitz co-wrote the screenplay for their adaptation, which they produced alongside Derek Hogue and Andrew Miano. Chris Weitz and Paul Weitz. Executive producers were Jackie Levine, Jack Rapke, Alexandra Derbyshire, and Jeremy Johns.
When you wish upon a star…⭐ Watch the trailer for the all-new live action #Pinocchio and stream the movie, a #DisneyPlusDay premiere, September 8 on @DisneyPlus. 🧚🪄 pic.twitter.com/D9x5FDKjBc

— Walt Disney Studios (@DisneyStudios) May 31, 2022
Read more: Halloween Kills: New Teaser Trailer For Soundtrack Premiered
Pinocchio Cast
Ton Hanks
Cynthia Erivo
Luke Evans
Joseph Gorden-Levitt
Keegan-Michael Key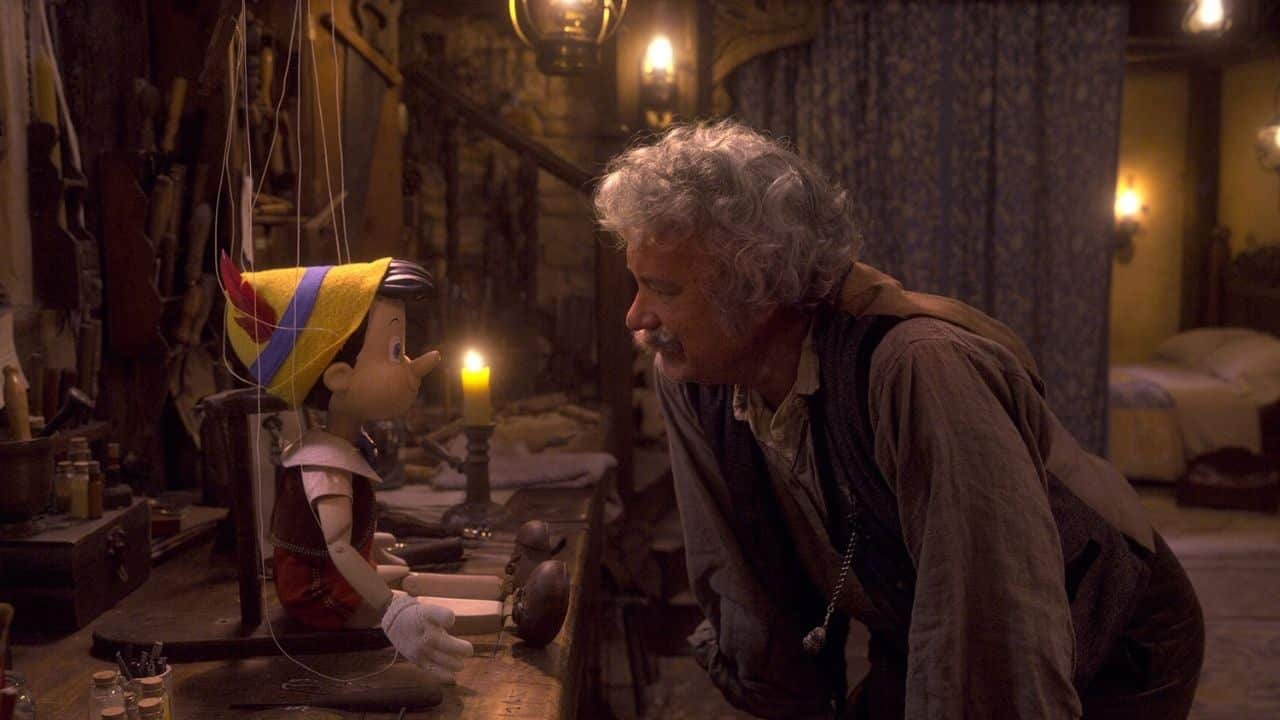 Pinocchio Plot Expectations
The new movie will be a remake of the 1940 film, which was an adaption of Carlo Collodi's 1883 children's classic The Adventures of Pinocchio. Although an official narrative summary has not yet been provided, it seems probable that it will closely resemble the original film.
The original film's plot is widely recognised. It relates the tale of Gepetto's creation, Pinocchio. The woodcarver's wish that his puppet was a real boy is granted, and the Blue Fairy informs Pinocchio that he can become a real boy if he demonstrates courage and honesty. On his way to school, Pinocchio gets into mischief by getting fooled into a circus and then persuaded to visit the terrible Pleasure Island. Pinocchio returns home after evading the circus owner Stromboli and the coachman to discover that Gepetto was consumed by the whale Monstro. After entering the whale's stomach, Pinocchio devises a plan to make it sneeze, thus liberating him and his father! The Blue Fairy returns to tell Pinocchio that she will transform him into a real boy after his spectacular rescue!
On May 31, Disney published the teaser trailer. Tom Hanks plays Gepetto, who creates Pinocchio. Cynthia Erivo is seen transforming into the Blue Fairy and performing "When You Wish Upon a Star."
Pinocchio Production Information
The premiere of Pinocchio on Disney+ will occur on September 8, which is Disney+ Day. The day will include Anaheim, California's D23 Expo: The Ultimate Disney Fan Event. Unlike many other live-action remakes, Pinocchio will not be released in theatres. It had already been confirmed that both the puppet film and the forthcoming Peter Pan and Wendy film would premiere on Disney+.
The Pinocchio remake was first announced by Deadline in 2015. The script and director's chair changed hands several times before Disney hired Robert Zemeckis to direct in January 2020. Tom was named Gepetto in August 2020, according to Collider. In March 2021, Cynthia, Joseph, and Benjamin were named as cast members. According to Entertainment Weekly, it was confirmed that filming would begin on March 17, 2021. In an Instagram post from April 2022, Benjamin disclosed that filming has concluded. He said in the caption, "It's been a dream come true."
Continue Reading