John Wick: Chapter 4 brings the main character's story to a close, but does he get to go free at the end? John (Keanu Reeves), who wanted to stay retired, did a terrible job of it over the course of the series. Even though Wick tried to stay out of the crime world, he kept getting pulled deeper and deeper into it. At the start of John Wick: Chapter 4, he is on a mission to eliminate the High Table. But he can fight the new bad guy, the Marquis de Gramont (Bill Skarsgard), to earn his freedom.
People who have seen the John Wick movies will remember how brutal the killer has been. In the first three parts, he has been hit, shot, stabbed, hit by cars, thrown off a roof, and more. Wick's ability to keep going even when he's hurt is one of the things that make him so likable. Like the Road Runner, he always gets back on his feet, even when poorly hurt. In the last part of John Wick: Chapter 4, John goes through a series of complicated tests. He has to fight off waves of assassins in Paris to meet the Marquis for their battle. Some viewers might not expect the finish of his story to be as clear-cut as it is in Chapter 4.
How John Wick Dies In John Wick: Chapter 4
Yes, that means that at the end of John Wick: Chapter 4, John Wick dies. In the last scene, Wick fights blind killer Caine (Donnie Yen), who was sent to take Wick's place by the Marquis. The two shoot at each other with single-shot guns for three rounds. During the first round, the first person is badly hurt. The cocky Marquis takes Caine's gun and kills Wick with a shot. But the Marquis didn't notice that John hadn't shot in the last round, so John hit him in the head. Wick later sits on the steps of the Sacré-Coeur in Paris, thinks of his dead wife Helen, and dies quietly.
Is John Wick Really Dead?
In the last scene of John Wick: Chapter 4, Winston, the Continental manager played by Ian McShane, the Bowery King, played by Laurence Fishburne, and John's dog all meet at Wick's tombstone. John's last wish was to be buried beside his wife, so Winston brought him back to New York. The Bowery King says he can't believe Wick is dead and asks Winston if he thinks the Baba Yaga went to Heaven or Hell. Winston says, "Who knows?" The Bowery King responds with a wry laugh. On the surface, the end of Chapter 4 only adds to the idea that Wick is really dead.
Still, it seems like this ending was made to be unclear on purpose. Wick could have just passed out from all his injuries in his last scene, which would have been understandable, and then faked his death to retire in peace. The Bowery King's knowing laugh could also mean that he and Winston know this. John Wick: Chapter 4 will likely do very well at the box office, so the filmmakers might not want to end the character's story entirely. The fourth movie has a satisfying finish no matter what, so unless there are plans for a fifth one, it's safe to say he's really dead at the end of Chapter 4.
Read More:
John Wick Can Return In The Continental & Ballerina Spinoffs
John could die at the end of John Wick: Chapter 4, but he will return at least once more. The new Ballerina will occur between Chapters 3 and 4, following the title dancer/killer from Ana de Armas on a mission for payback. This story will detail where Wick grew up and who taught him and Rooney de Armas how to kill. Len Wiseman will direct the movie, and McShane, Lance Reddick, and Anjelica Huston will all reprise their roles from John Wick in Ballerina. It has also been revealed that Wick and Rooney have a fight scene, even though Wick is just a supporting character.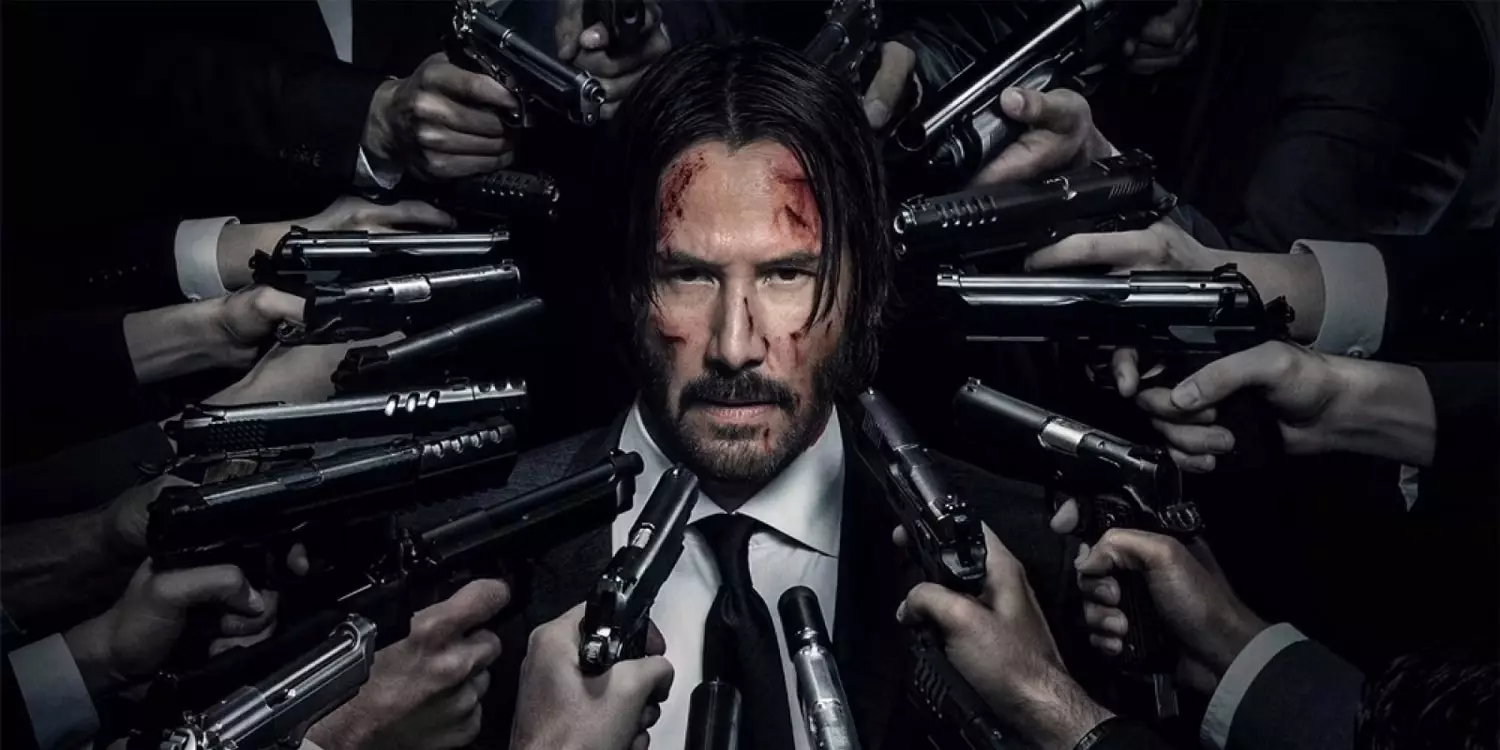 Winston, played by Ian McShane, also had a big part in John Wick 4: Chapter 4. The roots of Winston will be explored in The Continental, a new miniseries by director John Lee Peacock. In the series, which is set in the 1970s, Colin Woodell plays young Winston, and Mel Gibson plays Cormac, who helps him. There aren't many specifics about this spinoff, but the three-part series will show how Winston became the owner of the place in question. Ayomide Adegun will also play a younger version of Reddick's Charon, but Reeves's Wick is unlikely to appear because of the time period. If the movie does well with the audience, maybe Wick will show up in a later season.
Will There Be A John Wick 5?
The fact that John Wick: Chapter 5 had already been announced makes Wick's death in Chapter 4 all the more shocking. The fifth entry was supposed to be shot right after Chapter 4, but that didn't happen because of some delays. Since Wick died in the fourth movie, those plans seem to have been put on hold for good. Again, the ending leaves enough room for the character to be brought back for a possible John Wick: Chapter 5. Based on what Reeves and director Chad Stahelski have said, there will likely be a long break if that ever happens.
Be Entertained and informed with the latest news at techeducation.com! From the hottest trends to the most breaking news. And Also, Follow us on social media: Facebook, Pinterest, Twitter, and Linkedin. And be part of the movement! Share your thoughts, ideas, and opinions with us.