With iOS 17, Apple changed the way photos and other videos can be shared in Messages, but it's a step backward. Developer betas for iOS 17 and watchOS 10 show that Apple changed a lot of apps in the new versions of its most famous operating systems.
These changes range from small tweaks to redesigned apps, and some of them look like great adds to Apple's best operating systems. But not every change made was for the better. Apple changed how you can send files and other media through iMessage in the first developer beta of iOS 17.
This is a step backward. Even though Apple could still change its mind and go back to the old way of adding files to iMessage, the changes are currently one of the worst things about the upcoming iOS 17 update. Here is everything you need to know about the changes that were made to iMessage in iOS 17.
Improved Access to iMessage Applications
iMessage apps, such as Apple Cash, Photos, Digital Touch, and any other app that interacts with Messages, have been moved to the top of the screen in iOS 16's Messages, directly above the keyboard. Getting to the program you want needs a lot of side-scrolling through what is, admittedly, a very crowded interface.
The new iOS 17 fixes that. In its place, a plus sign (+) now appears next to the input box. When you click it, a vertical list of your most frequently used apps will show. There is a More option down below that reveals a scrollable list of all the available apps.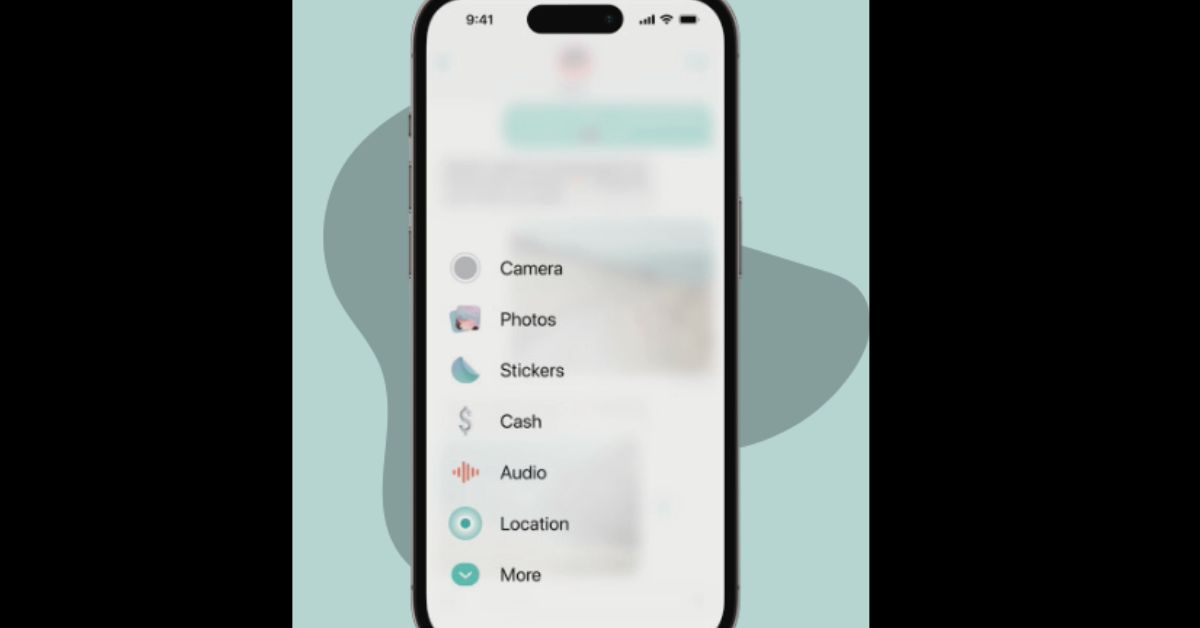 The new layout makes it more difficult to access your iMessage apps, but it also makes room for your messages to take center stage. Apple seems content to accept that compromise.
You can Respond With a Swipe
Right now, you can respond to a single message in a discussion by touching and holding on to that message until a menu displays, then choosing "reply." With iOS 17, you can quickly reply to a message by swiping right on it.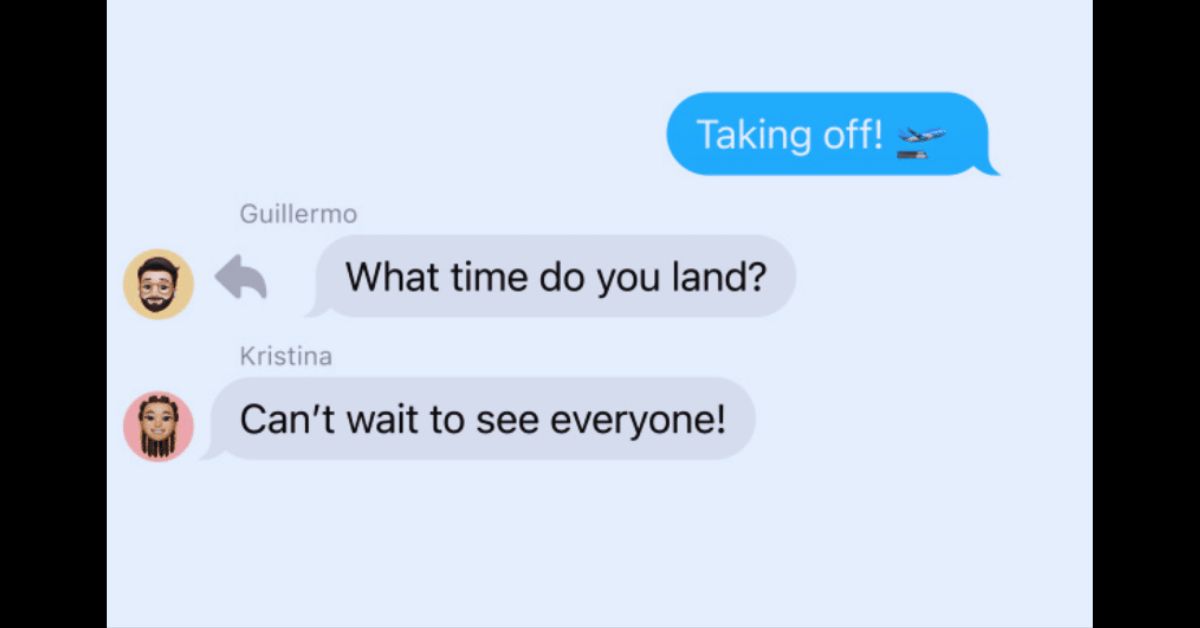 Catching Up on Busy Conversations
There are a few group texts in which I participate, and they always seem to explode with new messages right when I need to concentrate hard on a project. In iOS 17, there's a new catch-up tool that appears tailor-made for people like me who jump back into talks later on.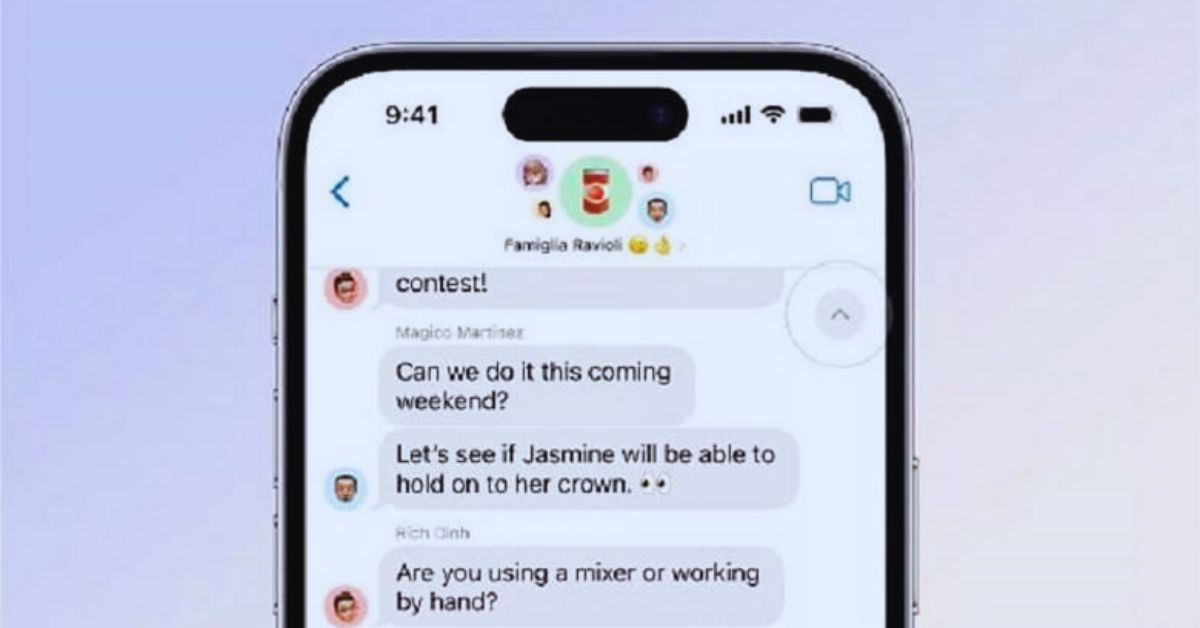 In particular, discussions now feature a catch-up arrow in the top right corner. To return to the most recent unread message since your last log-in.
Better Search Results
In iOS 16, searching for old texts feels like a hit-or-miss process. You type in a search term and hope like hell that it brings up a useful result in your conversations or links.
The iOS 17 version of Messages should improve searches by letting you mix different filters, such as a certain word and messages from a certain person. With this change, you'll be able to narrow down search results and find what you're looking for faster.
The Transcription Voicemails and Other Audio
Think back to when Google unveiled the Pixel 7 in the fall of last year. Phones powered by Google's Tensor G2 can now transcribe audio messages transmitted via text, allowing you to view the transcript in situations when it would be impractical to play back the audio.
The Messages app on iOS 17 appears to be introducing a comparable feature.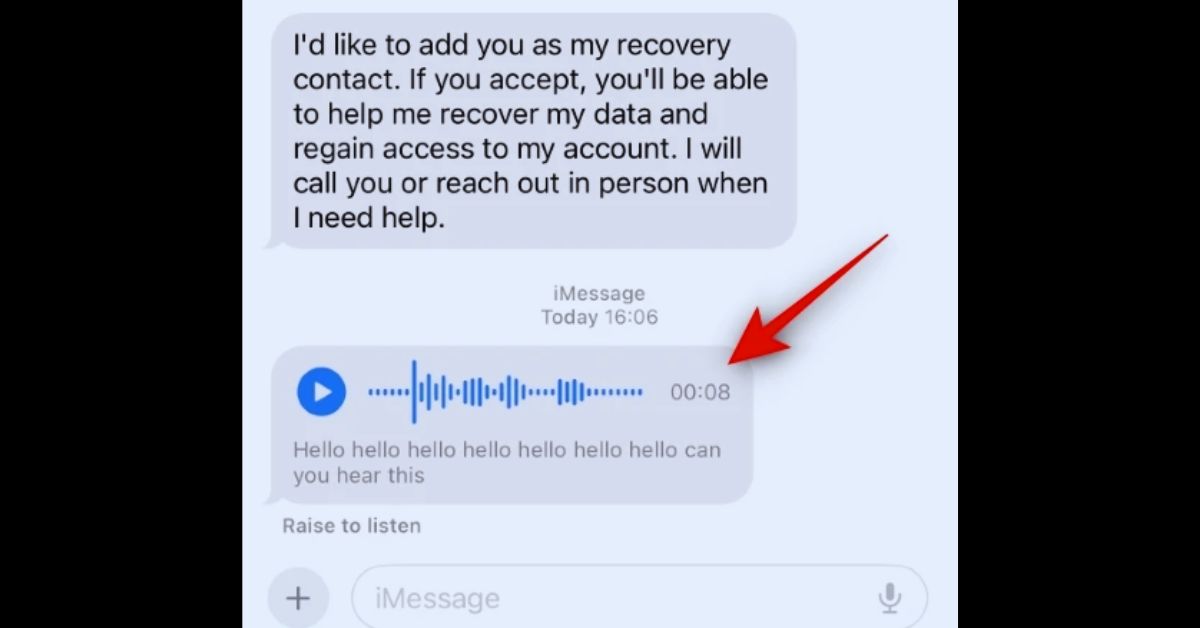 It's currently unknown whether or not audio messages will be automatically transcribed and displayed or if a user will be required to tap a button to initiate the transcription process. The WWDC demo Apple showed seems to indicate the former, but we won't know for sure until we try out the iOS 17 beta.
we have previously spoken on some other issues regarding Apple gadgets, as well as their uses, facts, and updates also, so if you want to be updated with the technology about Apple gadgets, then click on the links that are provided below:
iOS 17 Simplifies Location Sharing
In the current iteration of Messages, you can send someone your location, albeit doing so isn't particularly user-friendly. At now, you can send your current location to a contact by tapping on their name at the top of the discussion and then selecting the option to do so.
If you're having trouble discovering where you're supposed to meet, a map of your current position will appear in the discussion.
With iOS 17, you shouldn't have nearly as much trouble doing that. Do you recall the Plus button on your iMessage app launcher? You can show your discussion partner a map of your current location by selecting the Location option from the list of available apps.
A Collection of Message Stickers
Stickers are a fun way to personalize your Messages and discussions by adding a visual element, but as a guy of a certain age (a polite way of saying I'm an old man set in my ways), I don't find them all that exciting.
However, Apple has decided to implement a drawer specifically for your Stickers so that you can quickly and easily access any and all stickers you have.
By tapping the Plus button, you may access more iMessages features, like the Stickers drawer. When clicked, the Stickers button opens the on-screen keyboard drawer. Stickers can be inserted into chats directly from that page.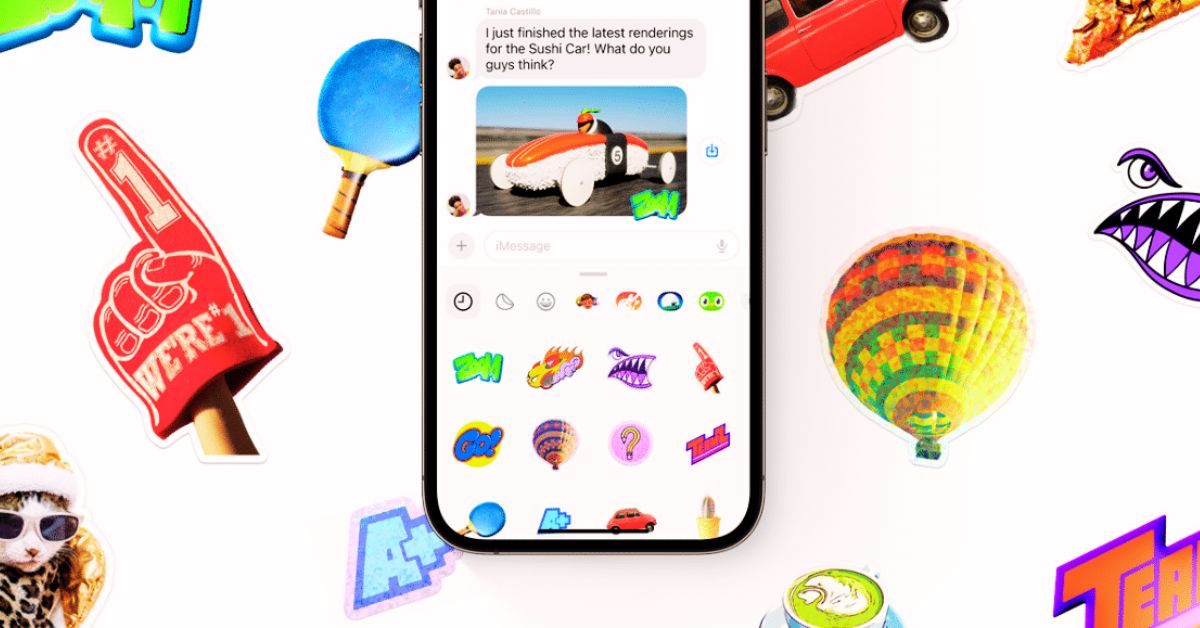 Emojis can now be used as stickers, joining your other custom and custom-made stickers. However, a far cooler addition makes use of iOS 16's new ability to tap and lift the subject out of a snap using Visual Look Up. Now you can use that app to make stickers out of photos you've taken of people and places.
Better still, the feature is compatible with Live Photos, or still photographs that contain a short video of motion captured at the time of capture. Stickers now have animation according to Apple, and all it takes to make one is a few touches and the removal of the subject from a Live Photo.
You are welcome to take a look at the animated Stickers in the following tweet, which we have included for your convenience:
Live stickers in iOS 17 #WWDC23 pic.twitter.com/rFMcQbKRDf

— 9to5Mac (@9to5mac) June 5, 2023
iOS 17 Messages Outlook
That's a lot of changes to Messages for an update that's meant to be more subtle than previous iOS updates. Still, Messages is used so frequently that it makes sense for Apple to update it. And the new features in iOS 17 seem like they will make things much easier to do.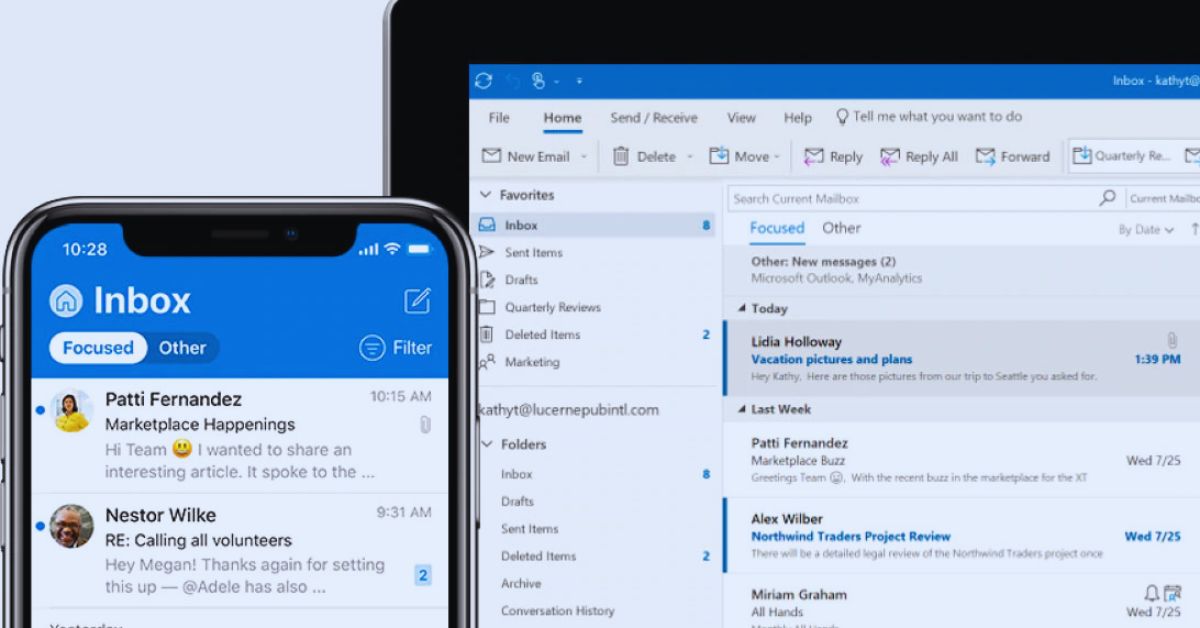 How Apple Can Fix iMessage Before iOs 17 Launches
It's important to note that Apple still has plenty of time to make adjustments to the UI before the fall release of iOS 17. Some features that are tested in developer beta releases never make it into the final, public release. Therefore, this is not the time to worry about iOS 17's arrival.
However, if you're on iOS 17 right now, you may send Apple your feedback directly from the app. You will only see this if you are testing a public or developer beta. If Apple is set on keeping this user interface, it has room to grow. A camera shortcut on the primary keyboard interface is a necessary first step.
People frequently use Messages to take short photos, and losing even a fraction of a second could mean the difference between catching the moment and missing it entirely. Apple does allow you to rearrange the order of apps on the home screen and places all of them on a single page. The App Store, however, is permanently anchored to the second page and cannot be removed.
An improvement over the current app row would be to replace it with a continuous scroll view and disable the secondary menu by default. One of the most noticeable changes in iOS 17 was to iMessage, and it has made a big difference in how I use my iPhone 14.
I've cut back on the number of attachments I send, especially those from outside sources. This may be intentional, or it may be an inadvertent result of Apple experimenting with new features. No matter how you look at it, the current state of iMessage on iOS 17 is a step backward.
We appreciate you reading! We hope you'll add "thetecheducation.com" to your bookmarks and come back for more great Tech Tips and the latest tech news.