In 2015, Apple showed off the Apple Pencil, its first pen made for use with the first iPad Pro. Steve Jobs, the former CEO of Apple, disliked styluses, but the Apple Pencil has proven to be a helpful tool for taking notes, drawing, and more on tablets.
The Apple Pencil has been around since 2015, and as of today, either the first or second-generation Apple Pencil works with all of Apple's iPads. But the question that many are asking is, Can You Use Apple Pencil On iPhone? And in this post, we gonna answer it.
Can You Use Apple Pencil On iPhone?
No, the Apple Pencil can't be used on an iPhone. Only iPads can work with the Apple Pencil—the Apple Pencil talks to the iPad through Bluetooth low energy (BLE). The iPhone does not have this technology.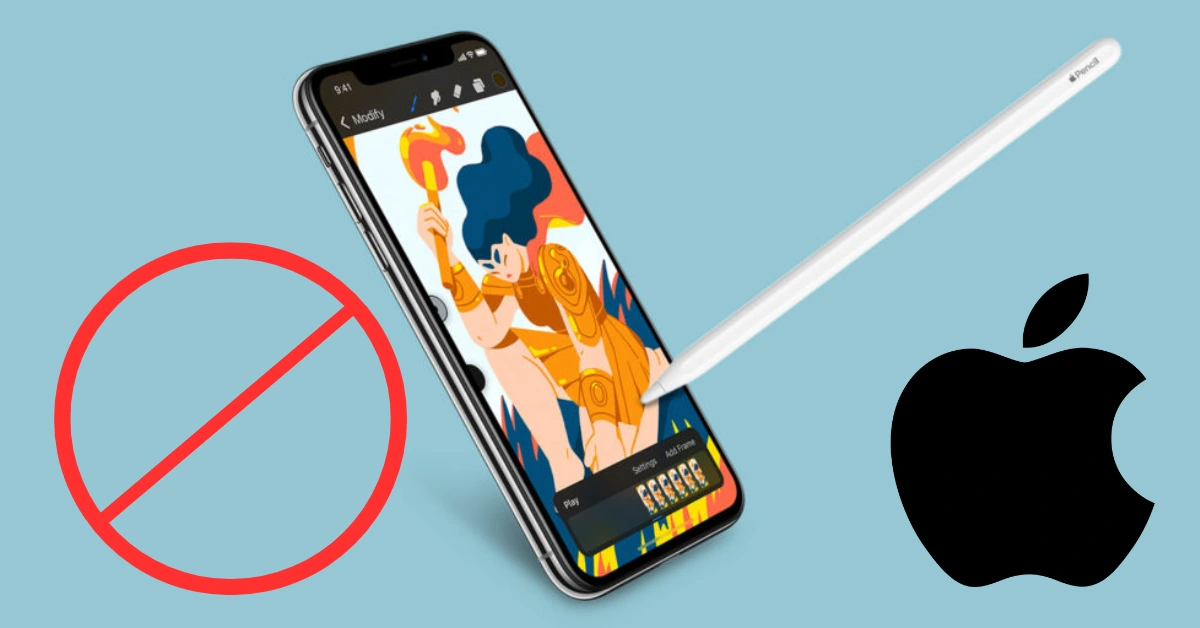 But you can use styluses made by other companies with your iPhone. Most of these styluses work with the iPhone's display because they use capacitive technology. But they might not be as helpful as the Apple Pencil.
What Devices Work With Apple Pencil?
The original Apple Pencil, made after 2015 with a round body and a Lightning connector, works with the following devices:
iPad mini: 5th generation
‌iPad‌: 6th generation and later
iPad Air: 3rd generation
‌iPad Pro‌ 12.9-inch: 1st and 2nd generation
‌iPad Pro‌ 10.5-inch
‌iPad Pro‌ 9.7-inch
The second-generation Apple Pencil, which has a smaller footprint and inductive charging, works with the following devices:
‌iPad mini‌: 6th generation
‌iPad Air‌: 4th generation and later
‌iPad Pro‌ 12.9-inch: 3rd generation and later
‌iPad Pro‌ 11-inch: 1st generation and later
The original Apple Pencil cannot be used with models made for the second-generation Apple Pencil, such as the iPad mini.
What Are The Benefits Of The Apple Pencil?
The Apple Pencil has many features that let you use it for precise tasks or as a replacement for your finger when using iOS. You can read below the given features to learn the details about Apple pencil's features.
Palm Rejection: When you connect the Apple Pencil to the iPad, it only sees the tip of the Apple Pencil and not your hand or finger. This makes it easy to write or draw.
Pressure Sensitivity: When writing or drawing on an iPad, a line can be thicker or smaller depending on how much pressure is used. Apple doesn't tell you how sensitive the Apple Pencil is to pressure.
Tilt Sensitivity: The Apple Pencil works like a real pencil, so you can draw by holding it at an angle and pressing the side of the tip against the iPad. The Apple Pencil generally knows where it is and how it is tilted.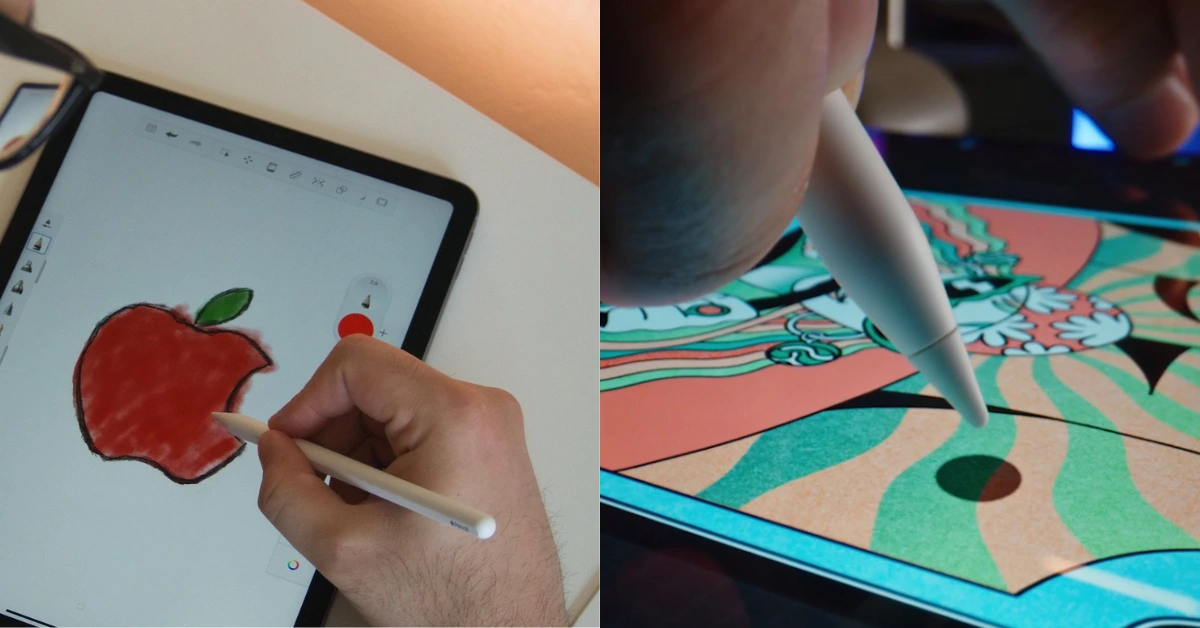 Weighted like a pencil:  Apple made the Apple Pencil feel like a pencil in your hand and is heavy enough to feel like a real drawing tool.
Low Latency: The Apple Pencil has very low latency, which means that when you write on the iPad, there is no wait between what you do with the pencil and what you see on the screen. On iPad Pro units from 2017 and later with 120Hz screens, Apple Pencil latency is as low as 9ms.
Precision: The Apple Pencil is exact down to the pixel because it is precise. So, there is no difference between where the pencil is and what is shown on the screen.
Easy to pair: With Apple Pencil, you don't have to mess around with Bluetooth. It joins on its own. Just connect the first version or the second version to the iPad Pro.
Touch Gestures (only on V2): Touch motions work with the second-generation Apple Pencil. The Apple Pencil 2 can switch between app tools with a double tap. This is useful because it makes it easy to switch between, for example, a pen tool and an eraser tool.
Inductive Charging (only for V2): The Apple Pencil 2 is charged by the iPad Pro. This is not a feature of Apple Pencil 1, which charges through a Lightning connection.
Does Your iPhone display also get Dim Randomly? From Secret Settings to Unexpected Factors, Get Ready for an Eye-Opening Reason. Click Here to Discover the Ultimate iPhone Screen Brightness Solution!
What Is Different Between The Apple Pencil And Other Styluses?
Before the Apple Pencil came out, styluses either had a small, hard tip and needed a battery to work with the iPad's sensitive screen, or they had broad, finger-shaped information made of rubber that wasn't very accurate.
Palm rejection was done through software made by each app's author, which didn't always work, and contacts were made through Bluetooth instead of the automatic process used by the Apple Pencil.
Many styluses on the market that aren't the Apple Pencil still have these kinds of tips that aren't nearly as accurate as the Apple Pencil and can't offer the same simple charging and palm rejection features. Still, there are now some cheaper Apple Pencil alternatives that work like the Apple Pencil.
Thank you for reading! We hope you'll bookmark "thetecheducation.com" and come back for more great Tech Tips and the latest tech news.