Use all of your game skills to their fullest! If you love the PlayStation 5 and want to get the most out of it, we have an important guide just for you. With our carefully chosen list of the best 6 HDMI cables, you'll be ready to dive into the world of high-definition games.
These game-changers will take your PlayStation 5 to new heights with stunning graphics, lightning-fast response times, and mind-blowing realism. Gamers, buckle up, because it's time to learn how to get the most out of your machine.
What HDMI Cables Comes With Ps5?
Sony's PS5 ships with an HDMI 2.1 connection, which is capable of delivering the console's top frame rate and quality. The PlayStation 5's included HDMI v2.1 cable is 1.5 meters (or 59 inches) in length, allowing players plenty of room between the system and the screen.
In order to take advantage of the PlayStation 5's cutting-edge features, players will need to connect their systems through an HDMI cable. Only 4K gameplay at 60 frames per second is possible with HDMI 2.0. Neither the PS5 nor the Xbox Series X have support for DisplayPorts, despite the fact that they will provide more available bandwidth than HDMI.
Some PS5 games actually do offer multiple frame rate options, such as 4K @60Hz and FHD (1080p) @120Hz. Some games can't support 4K@120Hz because of speed limits.
Sony's recent announcement of VRR (variable refresh rate) technology compatibility means games will soon have the ability to make gameplay smoother than ever before. Although VRR is not now available, the vast majority of the platform's AAA titles will include frame rate matching technology in the coming months. It goes without saying that a 4K 120Hz VRR display and HDMI 2.1 cable are necessities.
1. The Amazonbasics High-speed HDMI Cable
HDMI Version: 2.0
Cable length: 3ft
The AmazonBasics HDMI cable is inexpensive, but don't think that means it skimps on quality. The cable's connectors are gold-plated and it's made from sturdy materials. The fact that it only supports the more basic HDMI 2.0 specification is the main reason for its low price.
This means that there is a hard limit of 18Gbps on data transfers. Simply put, even if your television is capable of a greater refresh rate than 60 Hz, PS5 games will remain locked at 60 fps.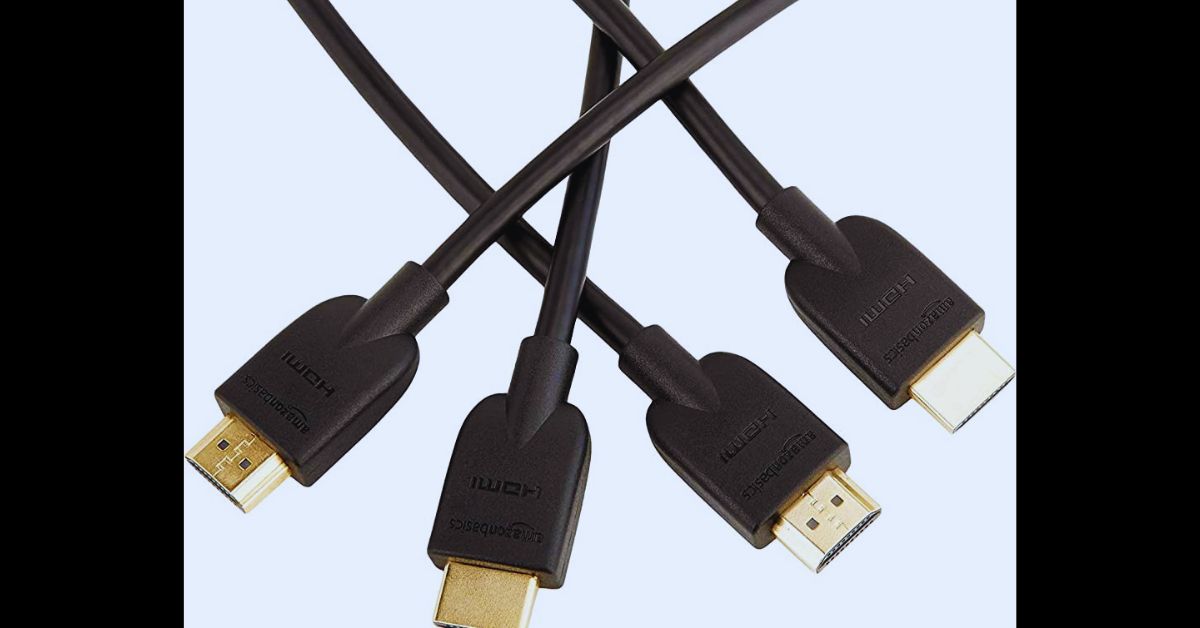 Despite this, it has over half a million ratings on Amazon, making it one of the most highly regarded accessories there. According to reviews, this HDMI cable is durable and still working even after years of use.
2. Zeskit Maya
Version 2.1 of HDMI; cable length is 6.5 feet
A greater frame rate can only be achieved with an HDMI 2.1 cable. One of the least expensive HDMI 2.1 cables is the Zeskit Maya. If you need an HDMI 2.0 cable and have a little room in your budget, the Maya is the way to go.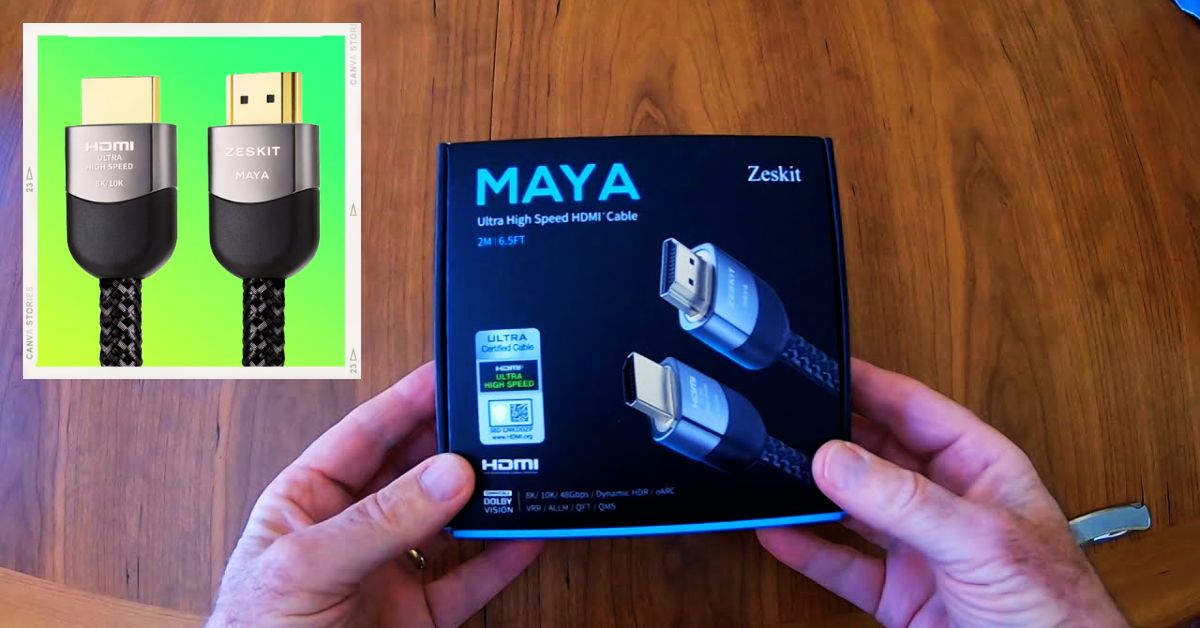 With its Zinc Alloy housing and braided outside, this cable is built to last. Given the low price of the Maya, it's great to see that Zeskit has included compatibility for high dynamic range (HDR), Dolby Vision, and Dolby Atmos. The Zeskit Maya has received positive feedback from gamers at a rate of over 25,000 reviews.
3. Cable Ibirdie HDMI
Version 2.1 of HDMI; 10 feet of cable
Some customers have noted that the iBirdie cable's most notable feature is how safe it is to connect a device to a television. As a result, the iBirdie cable can be used with confidence if the HDMI cable needs to be routed behind a wall or to an otherwise inaccessible location.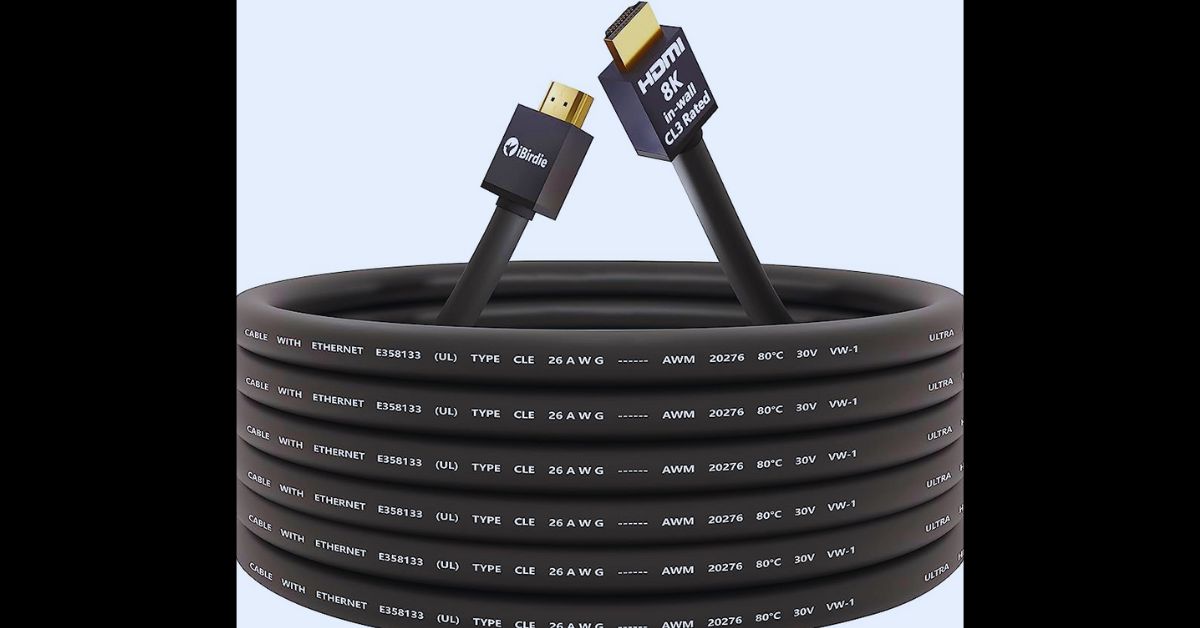 Since it's an HDMI 2.1 connection, you receive all the benefits of 4K at 120 frames per second. The iBirdie cable has great technological specifications, however, its connectors are somewhat bulky. Therefore, not all HDMI ports on TVs will accommodate them. Before buying this cable, make sure your TV's HDMI ports have plenty of room to spare.
4. Ultra Hd HDMI Cable From Belkin
Version 2.1 of HDMI; cable length is 6.6 feet
According to the majority of Belkin Ultra HD cable reviews, the cable shines when used with Dolby Vision HDR content. With the Belkin Ultra HDMI cable, you can safely stream content to your PS5.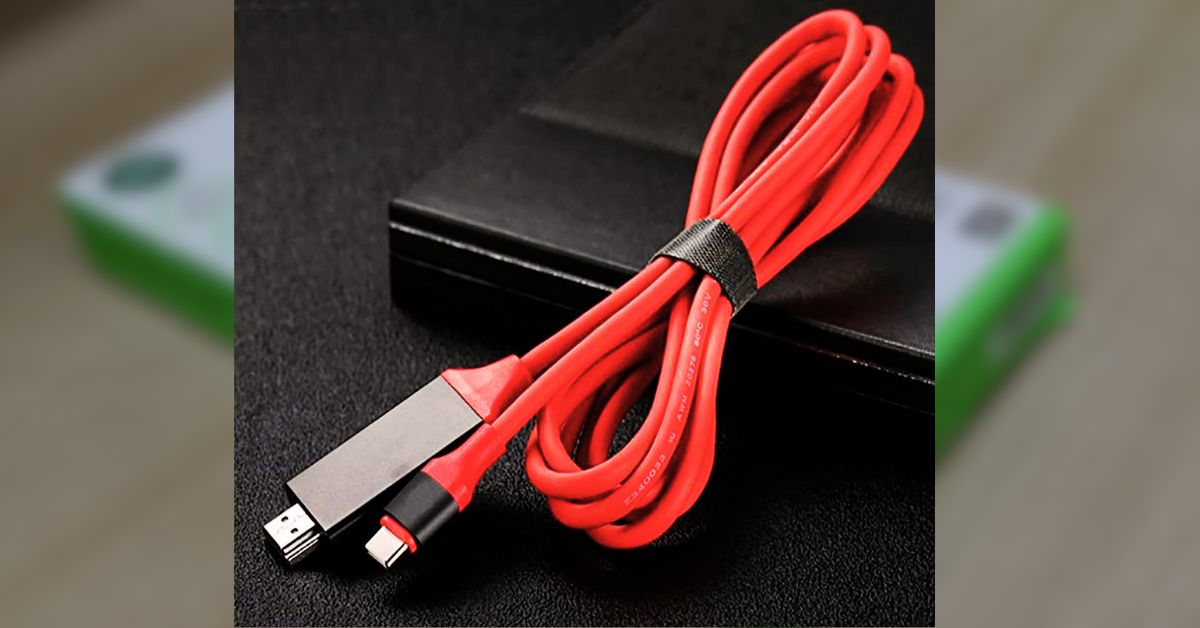 The Belkin cable produces high-quality images, but its casing isn't braided. Because of this, frequent unplugging and re-plugging might cause harm over time. Belkin promises to be both dependable and environmentally friendly because of its use of recycled materials. The Belkin HDMI cable for the PlayStation 5 is an eco-friendly option for gamers who want to make a difference.
For more information on Belkin's recyclable materials for charging and protecting data, check out this tweet.
Belkin's newest product is the Connect USB-C Hub with recycled materials with four high-speed USB-C ports that provide charging and prevent data loss.
https://t.co/7uQHop2dQg pic.twitter.com/CgVdlUWDvZ

— AppleInsider (@appleinsider) April 26, 2023
5. Fusion8k HDMI Cable
HDMI Version: 2.1 Cable Length: 15′
The Fusion8K HDMI cable is identical to other HDMI 2.1 cables in terms of specifications. The reviews, however, contradict this. Users have said they think the higher price is justified, particularly in terms of sound quality.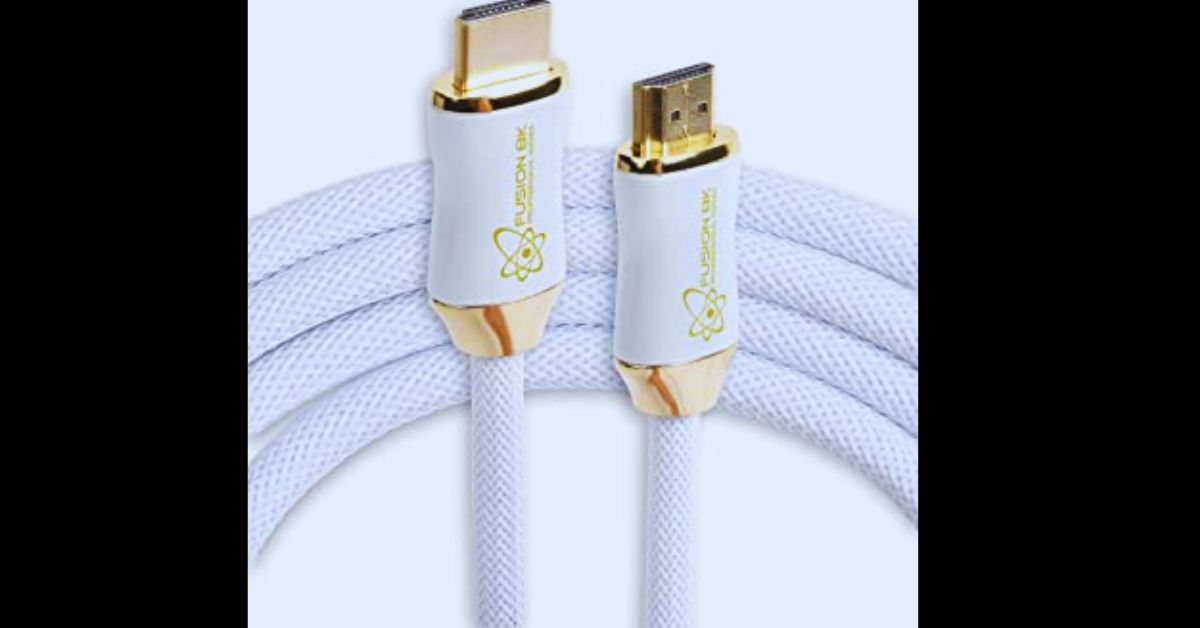 The Fusion8K cable's eARC features provide greater audio quality and volume. Users have reported that the Fusion8K cable has significantly lowered the latency of their CEC-enabled audio systems. Spending a little more money to get these upgrades may be worthwhile if you really care about them.
In addition to this, we have written on the following PS5-related topics so be sure to check them:
6. HDMI Extended Cable Jsaux
The cable length for HDMI 2.1 is 25 feet
The JSAUX HDMI cable's fame is due to more than just its length. The cable's outside nylon braiding ensures its high quality. If you need to bend a cable to get it into your TV, the JSAUX cable's ends are coated in a flexible rubber that makes them far more manageable than those of some of the other cables on our list.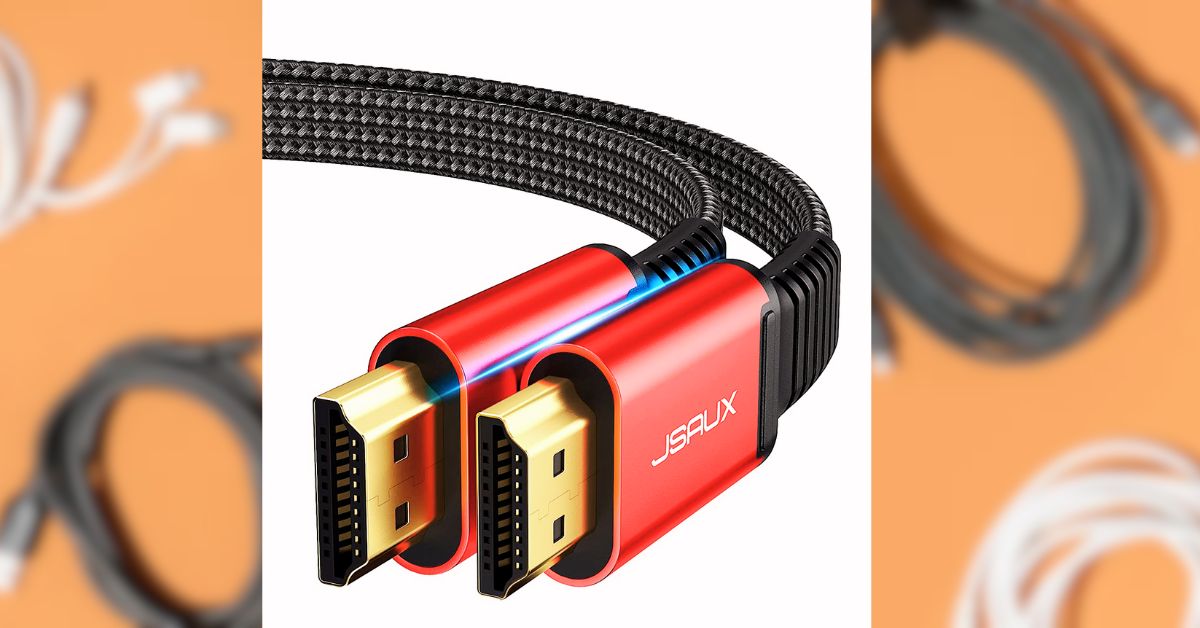 Strangely, the JSAUX HDMI cable only works in one direction, as some users have noted. If the input and output ends are not connected properly, no signal will be transmitted. Make sure you've plugged the correct ends into the right ports on the gadgets before demanding a refund.
You may learn more about new Technologies and other topics by visiting thetecheducation.com.