Good news! YouTube's long-lost channel restore features have finally been found after being lost for years. Now, users can quickly access and explore channels that they couldn't get to before. They can find a treasure trove of content this way.
With YouTube's new update, you can learn about the past and look forward to the future. Find out everything you need to know about How to Recover Youtube's Long-lost Channels? in this post.
How to Recover Youtube's Long-lost Channels?
Among the many video streaming sites available, YouTube has some of the most advanced features, such as time-sensitive shareable links and keyboard shortcuts. However, the most frustrating aspect is how frequently Google eliminates features that users find helpful.
YouTube eliminated playback speed options for Android TV last year and the practical ability to filter a channel's videos from newest to oldest. But it appears that the latter is making a comeback at this point. YouTube's website and app could organize videos within a channel for a while.
Here's a tweet confirming that YouTube is bringing back a feature that allowed users to arrange their channels in a certain way… Put in the 'Oldest' option and sort.
YouTube is getting back a long-lost channel sorting option… Sort by 'Oldest' https://t.co/M7vvXJTpSq pic.twitter.com/7BlC2QLuWI

— Matt Navarra (@MattNavarra) June 20, 2023
By default, it displays the most recent uploads to a channel, but you can also arrange the videos by their view counts to quickly see which ones have received the most attention.
There used to be a third choice on YouTube that would show the channel's oldest videos without requiring the user to scroll down the page indefinitely and Video Sorting by Content Type, Timed Reactions Expansion, and Clarification on Live Streaming Expansion!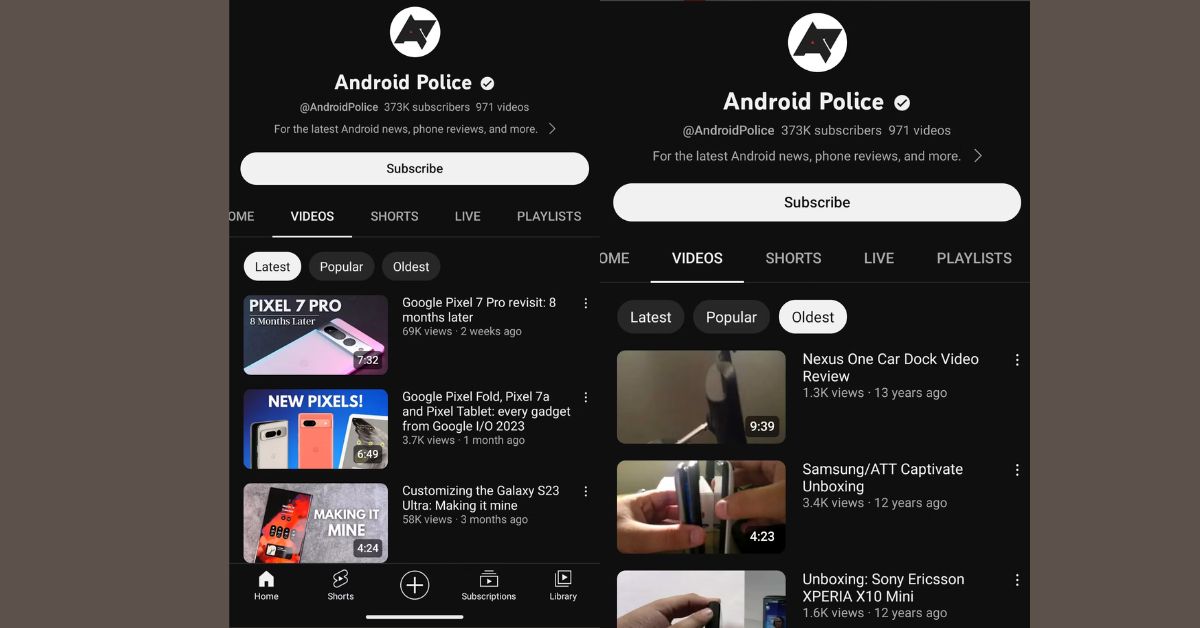 Some Redditors have noticed, however, that the YouTube app now offers the option to arrange a channel's videos in reverse chronological order. The new "Oldest" chip and the other two sorting choices are functionally illustrated in the aforementioned screenshots.
However, just because you update to the YouTube app, version 18.23.35, doesn't mean you'll start seeing the button. Specific users have noted that the earliest sorting button is temporarily unavailable on the site and particular channels.
How to make a YouTube playlist private on an iPhone, Android, and the web? See the links below to find out more about this and other parts of YouTube.
YouTube hasn't said whether this is a small-scale experiment or a deliberate server rollout. We certainly hope the latter, as it's a handy tool, but we wouldn't hold our breath until it's implemented more extensively.
Visit the website thetecheducation.com to gain additional knowledge on a variety of subjects, including emerging technologies.