If you travel frequently and enjoy gaming, you might be tempted to bring your PS5 on vacation. However, connecting to hotel Wi-Fi often necessitates additional steps, making it challenging to navigate even on a laptop, let alone a PS5. Don't worry if you brought your beloved PS5 on vacation and can't figure out how to connect it to your hotel's Wi-Fi.
You didn't put your favorite console in danger for nothing. Connecting to hotel Wi-Fi on your PS5 is feasible; it's a bit complicated. So please read this post very carefully because a little catch prevents users from connecting their PS5 to new wifi.
How To Connect Your Playstation 5 To Hotel Wi-fi
You can connect your PS5 to your hotel's Wi-Fi, but you can also connect your PS4 to hotel Wi-Fi with a few workarounds. When connecting your PlayStation system to hotel Wi-Fi, the typical stumbling block is authenticating the browser.
Connecting your PlayStation to hotel Wi-Fi will always fail on the first attempt since authentication must be completed first. Most PlayStation owners give up at that point. However, there is a way to authenticate the browser on your PlayStation.
If you've ever used hotel Wi-Fi, you'll be acquainted with authenticating it using a browser on your phone or laptop. On these devices, doing so is simply because the browser typically comes up independently and invites you to enter the password. However, with a PS5, the browser is hidden and will not open automatically. You'll have to look for it yourself.
Two primary methods exist for connecting your PS5 to hotel Wi-Fi and locating this mysterious browser on your PS5. The first way entails instructing the PS5 to launch a browser, while the second allows you to verify your hotel Wi-Fi via your phone.
1. How To Use Your Ps5's Browser To Connect To Hotel Wi-fi
The first way is the simplest and requires no additional equipment. Here's how it's done:
You may access the settings menu by tapping the gear symbol on your PS5.
Go to your Network settings.
Select the option to Set up an Internet Connection from the Settings menu.
From the list of accessible internet connections, find your hotel's Wi-Fi.
When the connection fails, return to the main menu of your PS5 and select User's Guide, Health and Safety, and Other Information.
Launch the User's Guide. This will launch a browser on your PS5, where you can enter the password and accept any terms and conditions necessary before accessing your hotel's Wi-Fi. If this approach does not work, you may connect your phone to your PS5 to verify the Wi-Fi.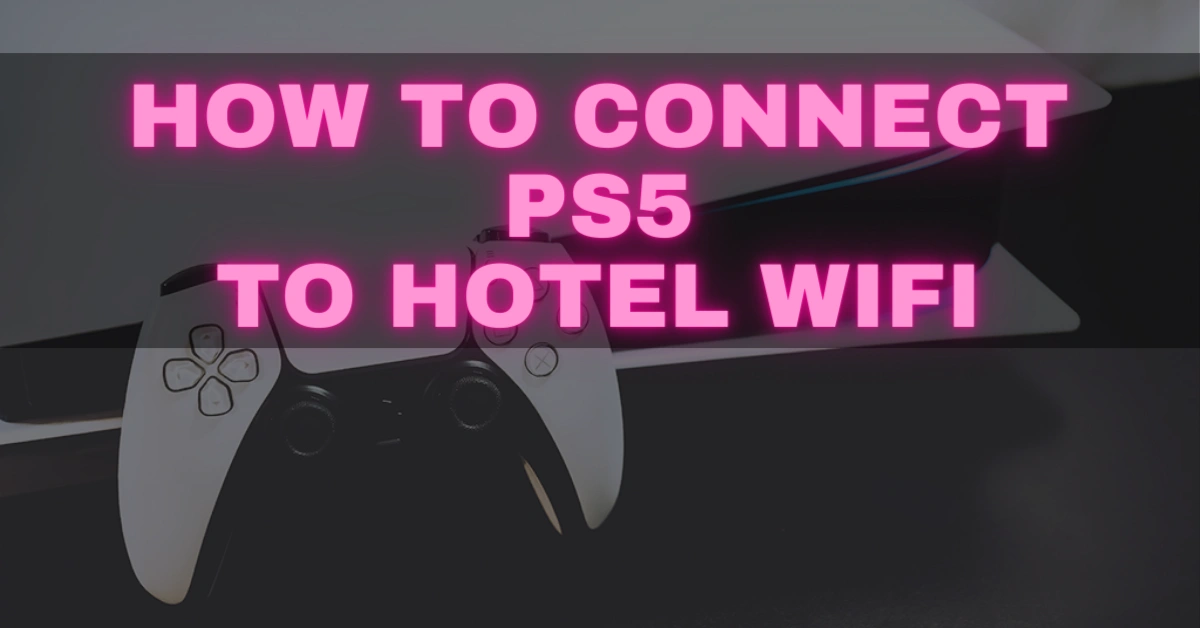 Everybody wants their gaming console to match every updated technology available. Keeping that in mind, we have given some posts below about PS5 4k Blu-ray and PS4 games compatibility:
2. How To Use Your Phone To Connect Your Ps5 To Hotel Wi-fi
Follow the same methods as previously to connect your PS5 to your hotel's Wi-Fi using your phone until the connection breaks. Instead of going to the User's Guide, take the following steps:
Select How to Authenticate if your connection fails.
Choose Connect Phone to PS5. At this moment, your PS5 will display an eight-digit passcode.
Locate the Wi-Fi connection that your PS5 uses on your phone. It will be a code that starts with PS5 and is followed by three unique numbers to your console.
Connect your phone to your PS5 and input the eight-digit passcode. A browser will then open on your phone, allowing you to connect to your hotel's Wi-Fi.
You can access the web freely on your PS5 once you have signed into your hotel's Wi-Fi with your phone. If you're still having trouble connecting, see our tutorial on how to solve your PS5 Wi-Fi problems.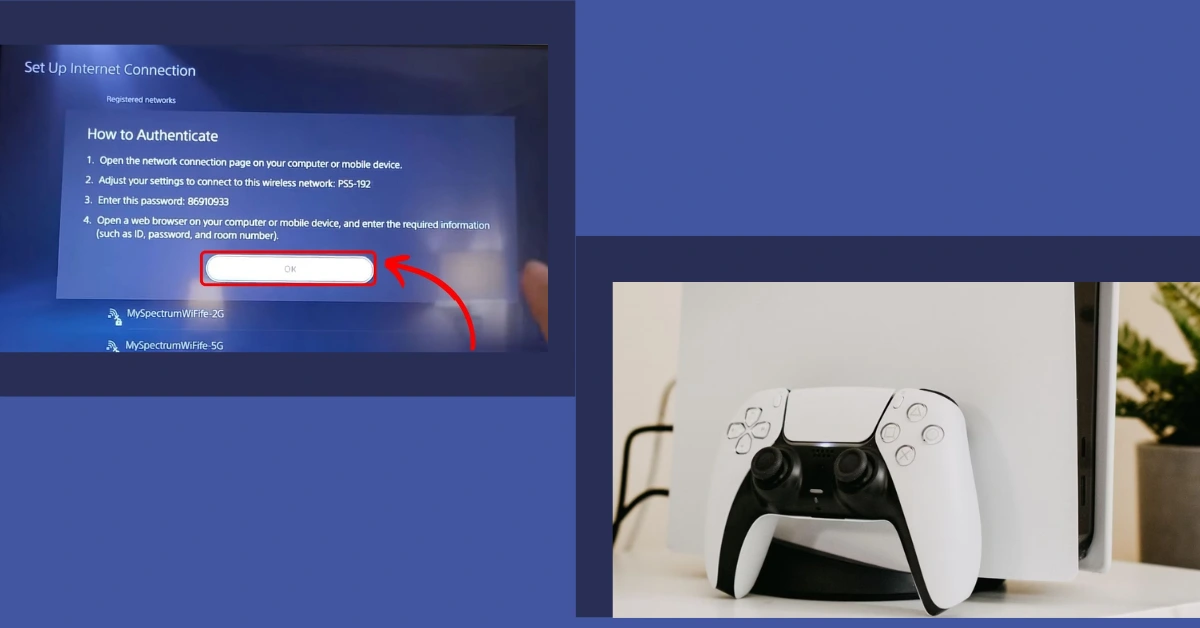 Conclusion: It may take a few more steps to connect your PlayStation 5 to hotel Wi-Fi, but it is achievable. You may successfully connect your PS5 to the hotel's Wi-Fi by using your PS5's browser or phone for verification. Don't allow the intricacy to deter you from having fun when traveling with your gaming. Follow the instructions, and you'll have flawless connectivity on your PS5.
We're always adding new content, so bookmark "techeducation.com" to stay up-to-date on the latest technology and information.