Halo is set in the 26th century and shows a struggle between the United Nations Space Command and the Covenant, a theocratic-military alliance of multiple advanced alien civilizations bent on annihilating humanity. Halo is based on the same-named video game franchise. The series is coming to a close, and the final episode will show next week. The plot is kept hidden on purpose so that viewers can start watching with amazement and excitement.
Streaming services are constantly looking for fresh and distinctive ways to engage their audiences. Although adapting TV shows from novels isn't new, doing it from video games is. That is exactly what happened with the Halo video game franchise. The first season of the adaption will end with Halo TV series episode 9.
Halo Season 1 Episode 9 Release Date Information
On May 19, 2022, the season finale will be available online. You can view it at 12:00 a.m. Pacific Time (PT)/3:00 a.m. Eastern Time the following Thursday (ET).
Where, though, can you watch the season finale online? Are you perplexed by this? Then you've arrived to the right location. In the following section of our streaming tutorial, we'll go over that. So let's get this party started.
The series had broadcast 8 of its 9 episodes as of May 15, 2022. Each episode is 60 minutes long. The episode titles and premiere dates are included here so you may keep track of the series' progression and plan ahead to see the season finale.
S1E1: "Contact" – March 24, 2022
S1E2: "Unbound" – March 31, 2022
S1E3: "Emergence" – April 7, 2022
S1E4: Homecoming" – April 14, 2022
S1E5: "Reckoning" – April 21, 2022
S1E6: "Solace" – April 28, 2022
S1E7: "Inheritance" – May 5, 2022
S1E8: "Allegiance" – May 12, 2022
S1E9: "Transcendence" – May 19, 2022
Where to Watch Halo Season 1 Episode 9?
As previously said, Halo season 1 episode 9 is available exclusively on Paramount+! Plans as little as $4.99 per month are offered for the streaming platform. New streaming users can enjoy a 7-day free trial.
Halo Season 1 Episode 9 Promo
Take a peek at the Halo Season 1 Episode 9 promo, Transcendence, below:
Halo Season 1 Episode 9 Plot Predicted Information
We are also dying to know the plot for Halo Season 1 Episode 9, But as mentioned earlier. Plot it kept hidden to keep the audience amazed and excited.
Here are some predictions from our side on Halo Season 1 Episode 9
What will happen now? Will Makee signal to the Covenant where she is for an approaching attack? My response is yes. The series needs a huge, bold, action-packed episode to finish an uneven season.
Will love conquer all? The only way I see Makee turning back to the human side is to save Master Chief. Something tells me the show will finish with Makee dying at this Spartan's hands.
I don't want to wish hell on anyone, but does Dr. Halsey deserve to die in the finale? I say she will survive.
I believe UNSC will fall, and only a few will make it out to escape, including John, Kai, Dr. Halsey, Miranda, and of course, Cortana. Where will they go? Well, Madrigal has to play a role somehow. I say they end up there.
Is the Series on Break?
No. the series is not on break, it will continue as scheduled.
Episode 8: "Allegiance" Quick Recap
Following his complete acceptance of the Madrigal artifact's effects, John begins to interact with Makee and sees her as a potential ally based on their shared Halo visions. Despite the UNSC's skepticism, which sees her as a potential enemy indoctrinated in Covenant principles as a result of her years in their custody.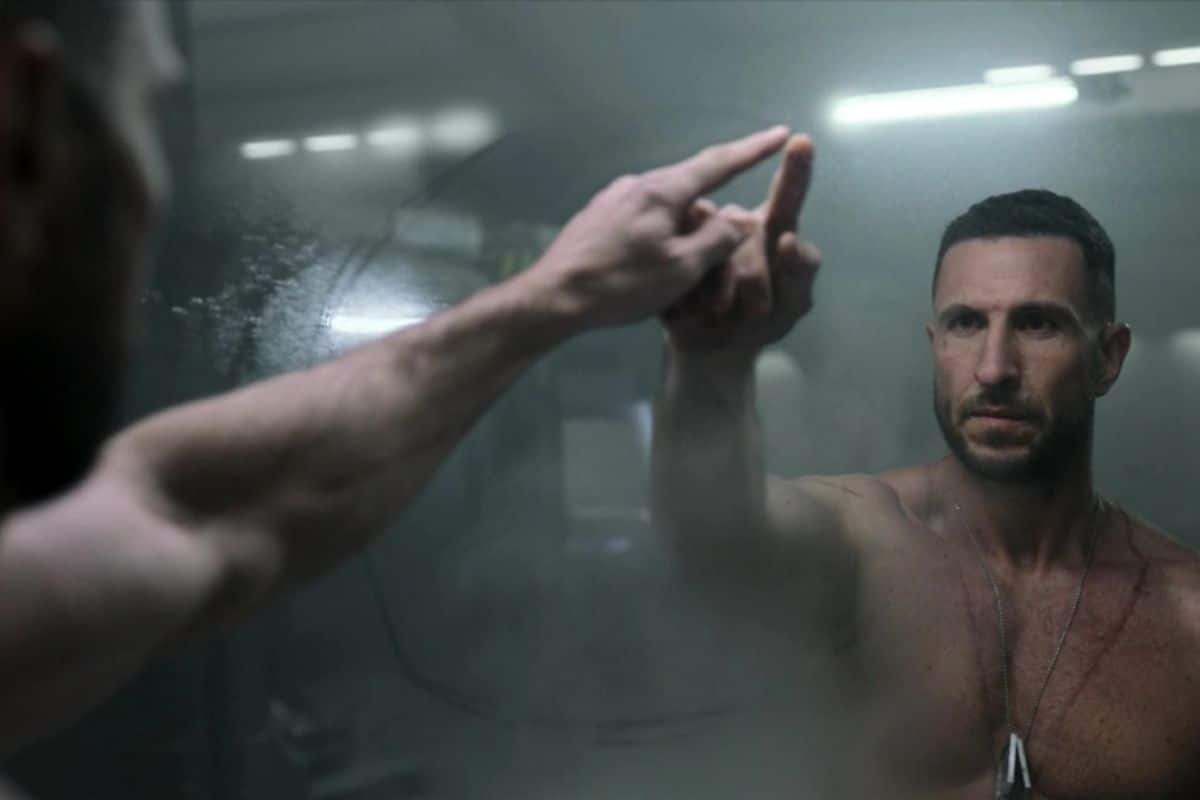 The Covenant is pursuing the Halo rings, according to her, since they think that activating them will lead them on a "Great Journey" to Godhood. Following a Covenant attack on another planet, John is able to persuade the UN Security Council to allow Makee to test the artifact, though only under Miranda's supervision. John has intimacy with Makee without his emotional suppressor, and she regards him with affinity and trust; nevertheless, when she observes John's kindness and likeness, she begins to doubt her devotion.
Who Is Makee Playing For? Unanswered Questions
When Halsey learns that Makee would not aid her voluntarily, she deploys the Zed Protocol, which opens a backchannel to the Spartans while cutting off all other communications. It allows her to talk to them exclusively, and Halsey sends Kai, Vannak, and Riz to find Master Chief, Makee, and the artifact and deliver it to Halsey.
When Kai protests about not having the emotion-suppressing pellet, Halsey cuts her off and directs Vannak and Riz to eliminate Kai and carry on with the mission on their own. When Halsey tells Cortana that she'll soon be able to handle Master Chief, which is her dream fully, Cortana hesitates while maintaining that she's not sentimental.
Master Chief shows up to take Makee to the test. Miranda begins to surmise that the voice in the Covenant tape is Makee's, hinting that she is a forger. Miranda flees, unable to contact anyone, in order to reach the testing site in time and prevent Makee from touching the artifact. Riz and Vannak have prepared a trap for Master Chief and Makee.
Halsey informs Cortana that he will be dumping Master Chief and taking control of his physical processes. Cortana betrays Halsey and tells Master Chief not to fall into the trap planned for him. Cortana then cuts the link between Halsey and the UNSC and vanishes to aid Master Chief. While he deals with Riz and Vannak, Master Chief urges Makee to get a Marine and hurry to Parangosky.
Read more