Evangelion 4.0 or Evangelion 3.0+1.0 Thrice Upon A Time is an upcoming Japanese science-fiction animation film. Hideaki Anno, Kazuya Tsurumaki, Katsuichi Nakayama are its directors. Hideaki Anno is also the producer and screenplay writer for the film. Also, Studio Kahara is its Production company. As well as, Toho, Toei Company, and Khara are its distributors. The film is based on an anime series by Hideaki Anno – "Neon Genesis Evangelion". This anime series ran from 1995-1996.  The upcoming film will be the fourth and final film in the Rebuild of Evangelion tetralogy.
What We Know So Far
The last film-" Evangelion 3.0″ came out in 2012. The film follows worldwide cataclysm because of Shinji, who was hunting from UNIT 01 of Eva. Shinji shifts to Wille, where Misato is the Area Commander. In addition, he is planning against NERV. We further see Rei rescue Shinji and takes him to NERV. There, he meets his father, Gendo. Moreover, Shinji's father asks him to lead Unit 13, with a plan of mass extinction. Along with Kaworu and Shinji's mother, they prepare for the mission. The plot is action-packed and exciting.
Being the final pack of the series, fans are expecting this to be the only date for the release with all timelines. However, the pandemic may bring discomfort in the release date of the anime!!
Nintendo Switch: Patch Notes 10.0.1 Update For Extremely Popular Console, Improvements And More!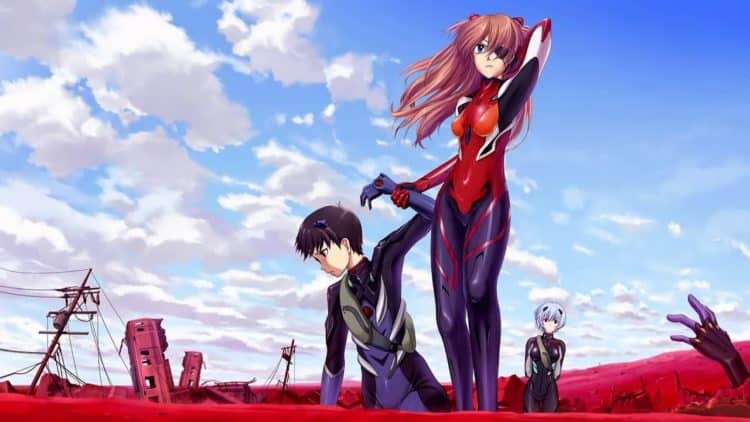 Updates on the Upcoming Film
The upcoming film's announcement was made along with Evangelion 3.0 You Can (Not) Redo. With the latter film releasing in 2012, initially, the last film was to release in 2015. But the 3rd film faced many production problems which lead to Anno's depression and him claiming that he cannot work on the film. However, Anno was offered with Godzilla reboot-"Shin Godzilla" inevitably delaying him to work on the final film of the Evangelion trilogy.
After that, the film's work officially started on 5th April 2017. Moreover, in May 2018, a job listing for animation staff to work on 3DCG, VFX, and 2D animation starting on 30 June 2018 was put out by the Studio. Also, On 6 July 2019, Khara screened the first ten minutes of the film on Japan Expo in Paris, Anime Expo in Los Angeles and CCG Expo 2019 in Shanghai. Evangelion 4.0 is going to be a combination of all the previous films. In addition, no official trailer for the film has come out yet. The final film was to originally release on 27th June 2020. However, because of the Coronavirus Pandemic, the movie is to come out much later. Although, it is not clear when.
Outriders: Game Previews, With Square Enix's Upcoming Outriders, Naming With Greatest Powerful Name